At the first of September, Heather and I went to Cedar City for almost a week. In case I haven't written it here before (but I probably have), I generally end up going to Cedar City for a few days every fall. (Last year we opted for a trip to Grand Junction instead though) It's a great time to connect with my family, a great time to relax, a great time for Heather to bond with Grandma and Grandpa Corry, as well as the Corry cousins. Come to think of it, it's a great time for me to do a little bonding as well.
(Plus, I get to sleep in a little bit in the mornings, because when Heather wakes up she just goes right upstairs to see what the grandparents are up to. Since they're early birds, they are
always
up to something. Win-win!)
I know you are dying to know more about our trip, so I'm going to oblige you. Die no more!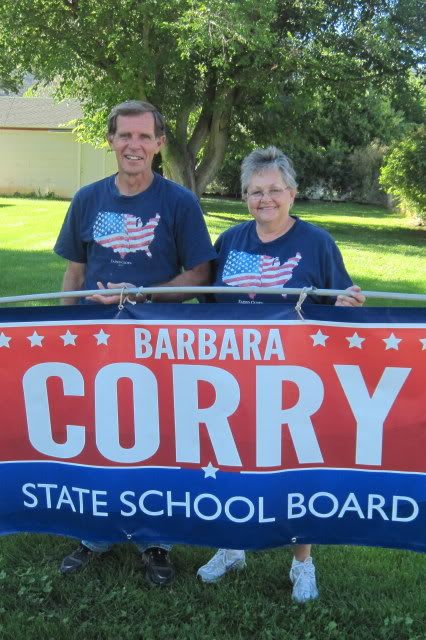 My mom was selected by the Governor to be
a candidate
for the Utah State School Board this year. Intensive campaigning isn't exactly in her comfort zone, but you wouldn't know it to look at this picture now, would you? If you happen to live in Washington or Iron County, and you are looking for someone who will fight for the needs and priorities of public education, you'd do yourself a favor by helping her get elected. I'm just sayin'.
Now, back to our adventures . . .
As luck would have it, we arrived in Cedar City about twelve hours before the annual Iron County Fair and parade (which is always held on Labor Day). So, we were able to march in the parade with a bunch of the family. Good times.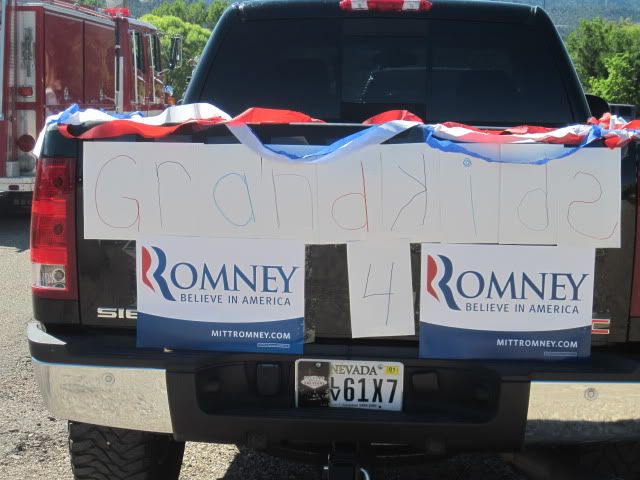 Looks like someone else had the "grandkids" idea as well. That Mitt Romney, always copying my mom's brilliant ideas!
After the parade, we had the chance to explore the awesomeness that is the Iron County Fair. The location of many of the offerings had moved since I was last there, but the feel of it all was pretty close to exactly the same as I remembered.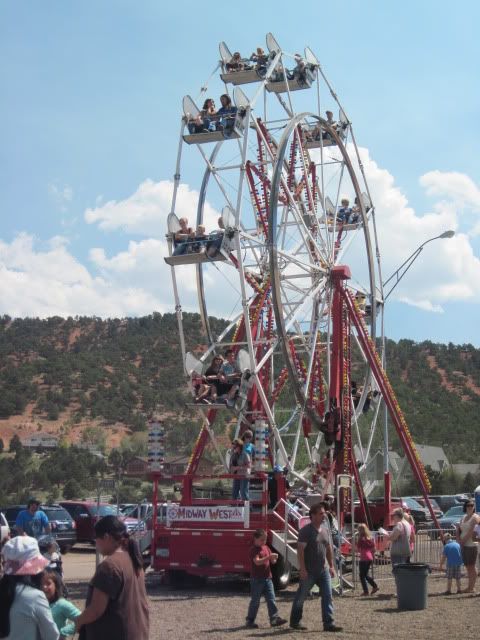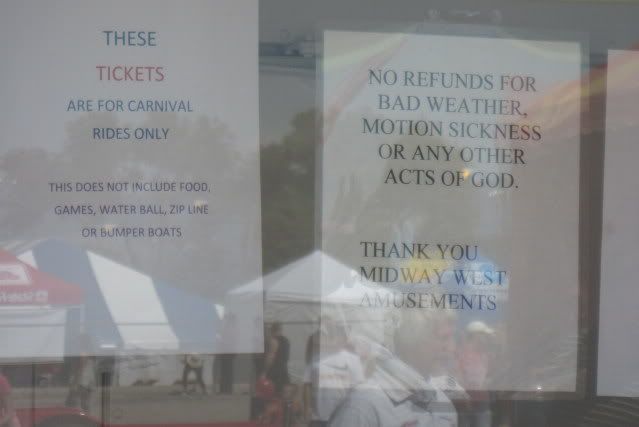 'Cuz motion sickness is definitely an act of God.
We spent a fair amount of time in the display hall,
where the kids had a ball pretending to eat all the produce that was up for judging in the fair, particularly those that looked extra extra large.
They crack me up.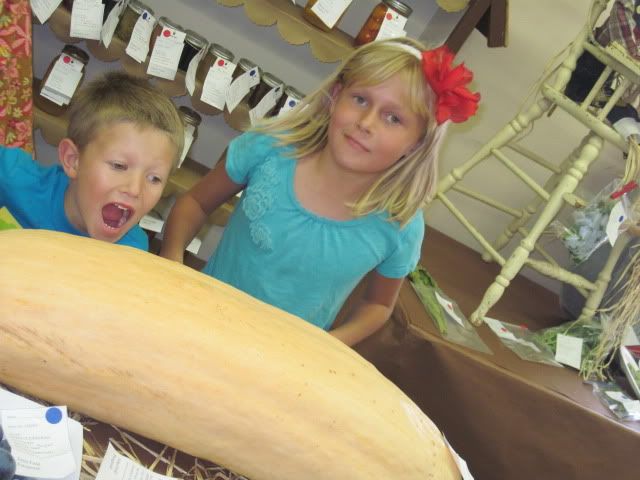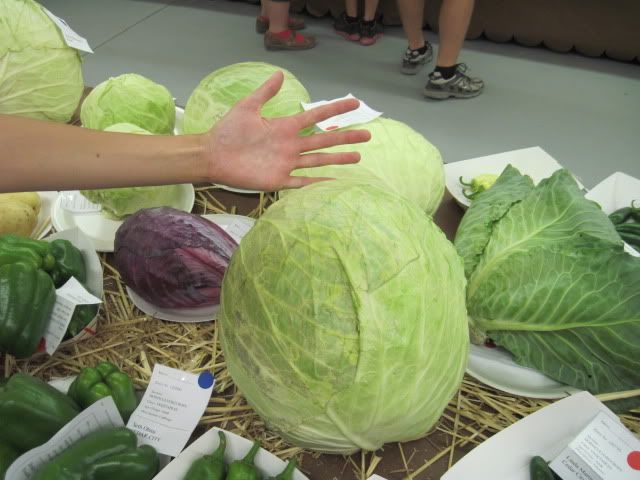 Why hello there, SUPER-HUMAN CABBAGE!!!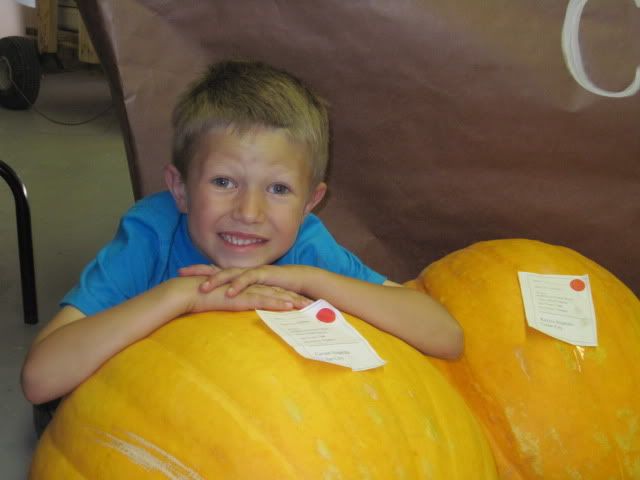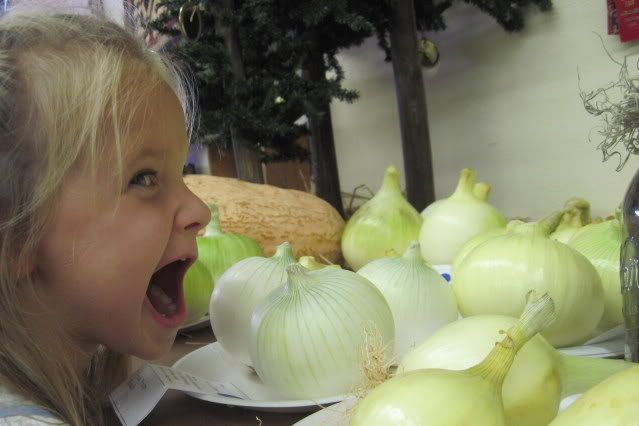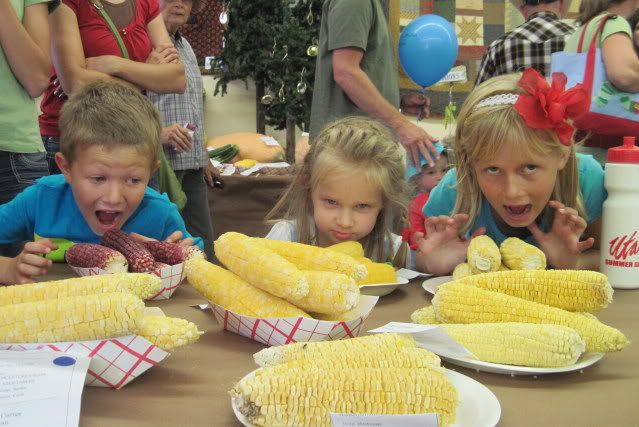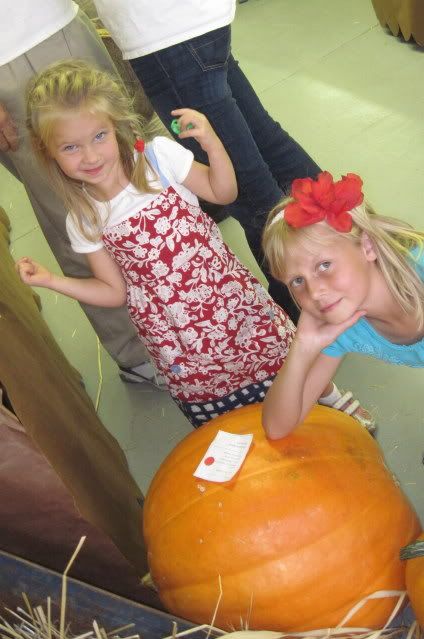 After we had enjoyed all the fun we could stand, we headed home. BUT, not before we had what was possibly the highlight of the whole trip, compliments of Ty.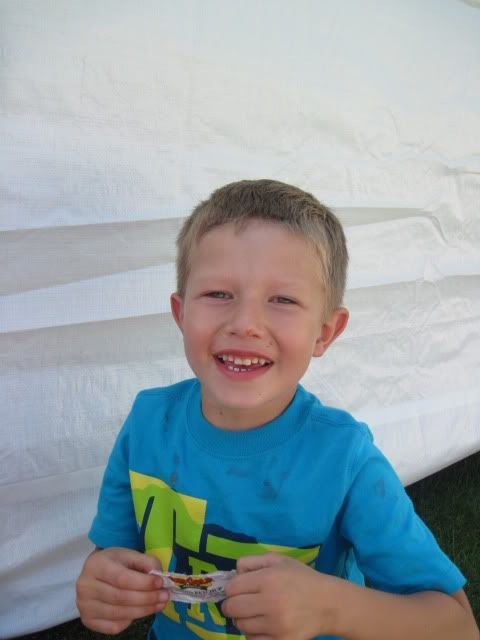 . . . unfortunately, I'm going to make you wait for the next post to find out what
that
was all about.
*Ten points if you can name the movie.