I just sat down, ready to write a whole post about how much joy and fulfillment I find in preserving the bounty of the fall harvest, and what a surprise that is to me. However, as I got started writing it, the words seemed a little bit familiar, so I did a quick search through this blog and what do you know? I've already written
a post
that distills exactly how I feel. I wrote it a year ago, and now here I am, feeling exactly the same way again. (I was even going to share the same "my mom folding laundry" analogy. It makes me wonder how many times I repeat myself almost word for word here, and don't realize it. Sorry about that, guys.)
Turns out, last year's domesticity post didn't include my own pictures, only words and a beautiful evening canning shot that I found on flickr. So, this years post will include few(ish) words and lots more pictures. Kinda makes you wonder what next year will bring, huh? Only time will tell.
* * *
We made crock pot applesauce for the first time ever this year. I like it. Pretty easy, and it makes the house smell delicious! We didn't can it (none of us are big applesauce eaters), but I froze it in small portions. My plan is to use it in place of oil/butter in some of the baked goods. I've tried that before, with favorable results. We also dried some of it into apple leather, which was delicious, but a bit sticky (too much sugar probably).
This was the recipe we used. If you don't like squinting at my picture here, you can get it direct
here
.
(Still in love with the iPad--obviously.)
Heather prefers to do her kitchen work in character. Cinderella was a kitchen maid, after all.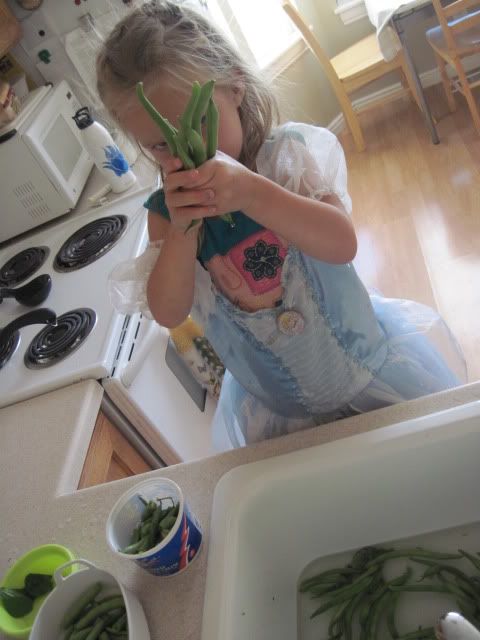 I get distracted sometimes and forget when I need to take things out of the oven. This is a note to me that the applesauce should be done around 7:30 or 8:30, while the tomatoes should be roasted an hour or so earlier.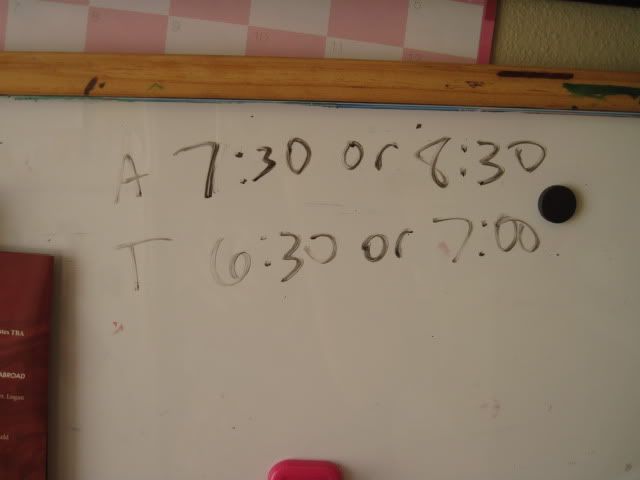 Speaking of tomatoes, here are some that will soon be roasted. Probably my favorite fall food.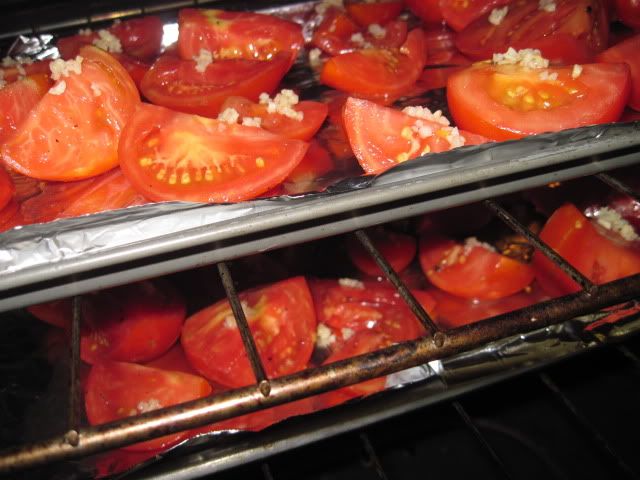 Tomato paste made of roasted tomatoes. Words can't express how delicious this stuff is.
We'll be eating it all year.
Tomato Sauce. (For freezing)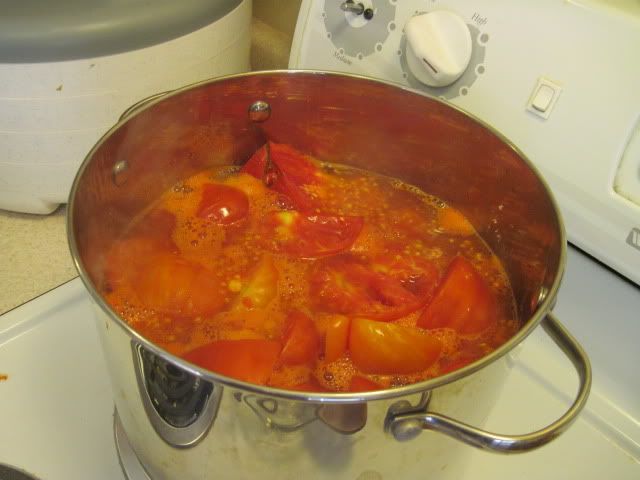 Roasted Anaheim Peppers (for Chile Relleno Casserole)
And finally, a sink full of plums. These were later dried into prunes and leather (although we call both of these "plum treats", which I think is a big part of the reason why Heather goes so nuts for them.)
I didn't make any jam this year. That's because we still have a whole bunch of jam leftover from my adventures last year. Turns out, we're not big jam eaters in these parts. Who knew?
*A special thanks goes out to my mom and Eric's mom whose gardens provided us with the vast majority of this food. I know full well that I wouldn't be getting nearly as much enjoyment out of this as I am if I actually had to purchase these fruits and vegetables. Getting delicious healthiness on the cheap makes it at least twenty times as fun.