One thing that fascinates me about Eric is how he is always working on some kind of of artistic project or another. He's been in the process of putting together his own action figure/robot guy for awhile now, a detailed proposition that includes designing the figure on the computer, sending the design to
a company
who then manufactures the parts, sanding down and trimming the parts once they arrive, using the parts to make silicone molds for mass (or semi-mass) production, using the molds to make more parts, fitting the parts together and evaluating the aesthetics and functionality of the figure, tweaking, refining, etc. etc. etc.
The problem with this particular project is that having ten to fifteen parts manufactured can get a little on the expensive side. Having those parts manufactured more than once (as is often the case in the whole refining process) is even more expensive. So, during the times when he is saving up the funds to make another manufacturing order, Eric works on other projects. Right now he's doing some kind of illustrated story of an event that happened when he was in High School.

I don't know all the specifics, but as nearly as I can tell, there were these sheep in a field by a road that pretty much everyone drove by to get to the High School, and there was some kind of surprise storm or something that caused them to freeze all of a sudden. Then they fell over and get this: got frozen to the ground with their legs sticking up in the air. The owner of the sheep tried to chip them out, but the ground and ice were too frozen, and stayed too frozen all winter long. So, Eric and his classmates spent the winter driving by these macabre frozen sheep snow statues for several months. Weird, huh? Kind of creepy, pretty sad, a whole lot of other stuff as well, but also pretty darn weird. It's the kind of thing I could imagine being written into the script of Napoleon Dynamite 2, should a second Napoleon Dynamite movie ever come out.

Anyway, just for fun, I took a few pictures of some of Eric's past projects.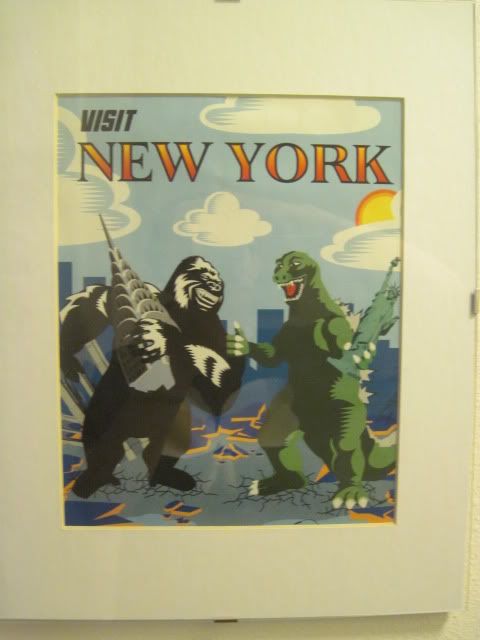 This is kind of a blurry shot, but I really like this one. It has kind of a Lowenbrau beer commercial feel to it. Remember those? They were the "Here's to good times, tonight is kind of special" guys. I mean, here's old pals Gozilla and King Kong, just taking a minute after destroying their respective parts of the city, just to chill and catch up a bit. Classic.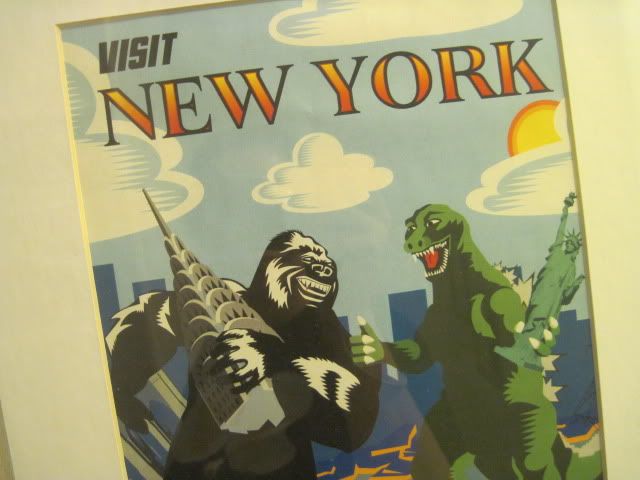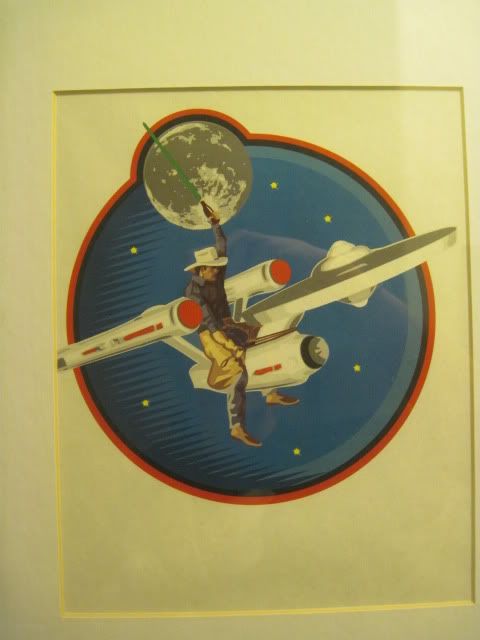 This one isn't as funny to me, but I still like it. Nothing like riding your Starship Enterprise, using your beverage of choice as a light saber through space, you know?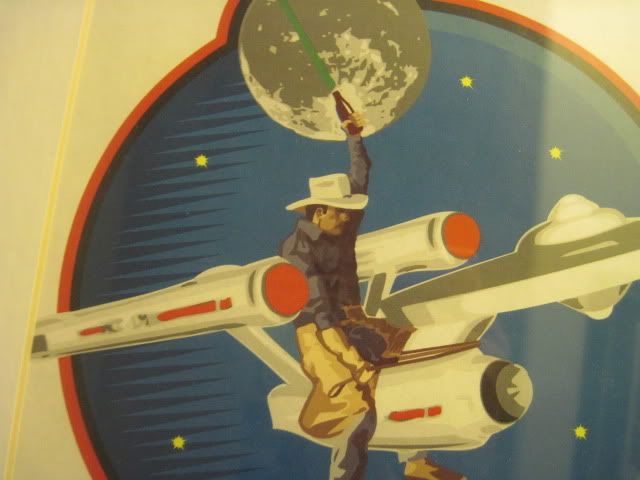 That's pretty much all I have to say about any of this, but if you are hankering for more Eric, he has more of his work (some of it funny, some of it a little more commercial) over on his website, which can be found at (wait for it . . .)
ericcantwell.com