Just a little over a month ago, we attended the bi-annual reunion for my family on my mother's side. Except this year, it was a tri-annual event, due to some scheduling issues last year. No matter, if I understand things correctly, it will be bi-annual again from here on out.
We've been having this reunion since I was probably eight or nine years old. We've had it in Cedar City, at BYU, at Bear Lake, and a few other places, but lately (as in, for the past nine or ten years) we've settled in Park City. It's a great time to catch up with cousins and aunts and uncles that I don't see as much as I want to, and it's a nice time to relax as well. This time around I was so relaxed that even though it was a four and a half day event (of which we were able to attend two and a half days), I only took pictures of one part of event. Better one than none though, right? Right.
What might that event have been you say? Why the foot races of course! Let's get to it!
I'm not planning to provide a commentary for each of the photos, but look at this kid on the far right. That is the oldest son of my oldest cousin (I'm the second oldest cousin on this side of the family). I love how everyone else is all "eyes on the prize" and he is all "isn't it a lovely day for a run, and I'm having the time of my life." Classic. It continues into the next shot as well, as you will soon see. I see
so much
of Chrissy (my cousin) in him here, it just simultaneously warms my heart and cracks me up.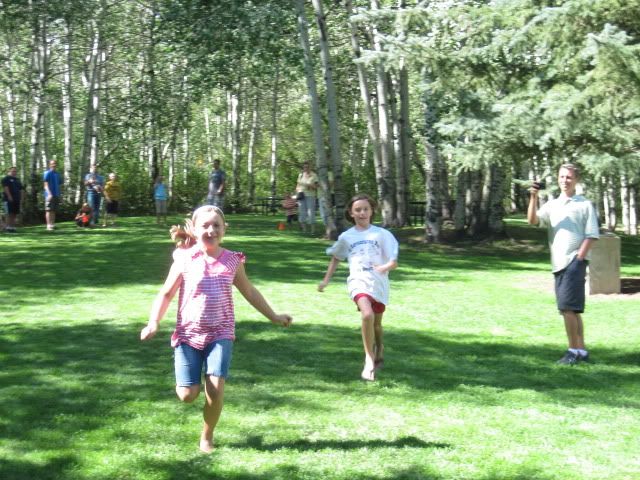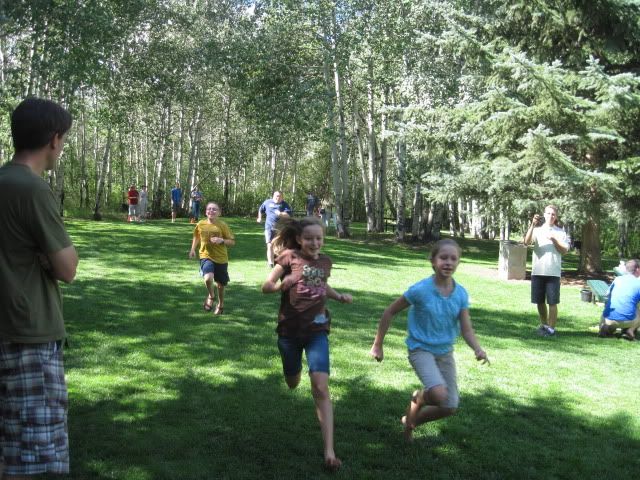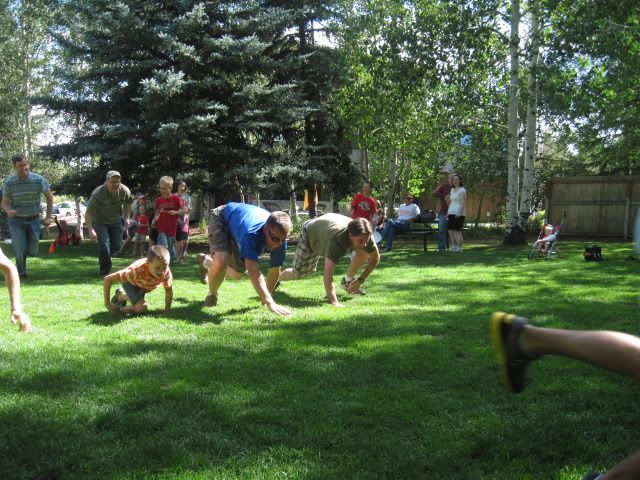 Don't ask me why they are all on all fours. I had just finished my own grueling race, and couldn't be bothered to learn the ins and outs of this one. Heck, I'm lucky I had the strength to lift the camera for this shot.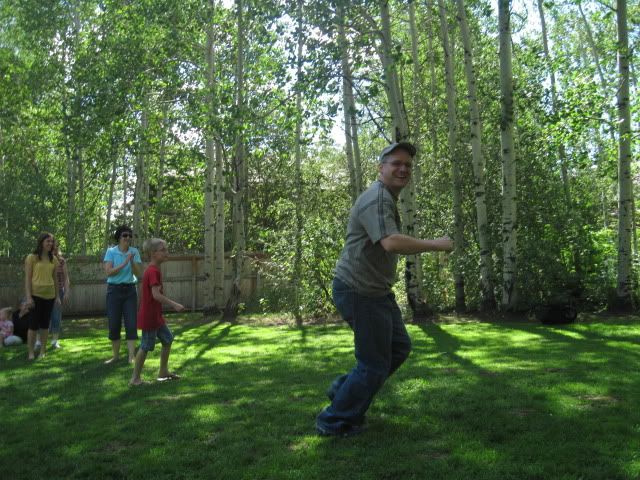 Eric is obviously not a "blood" member of this family. No competitive drive whatsoever.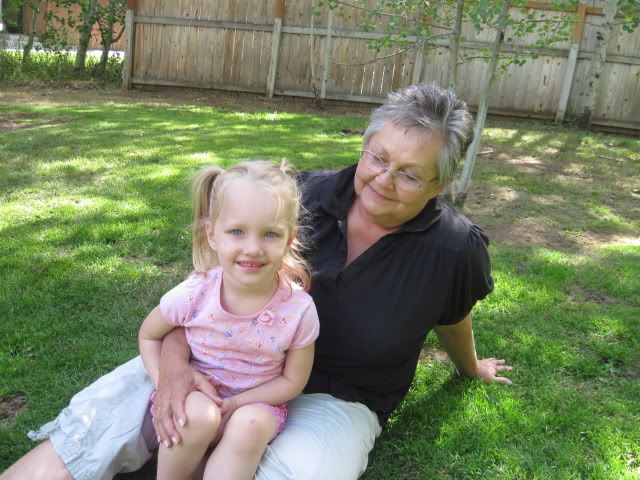 Spectators Extraordinaire.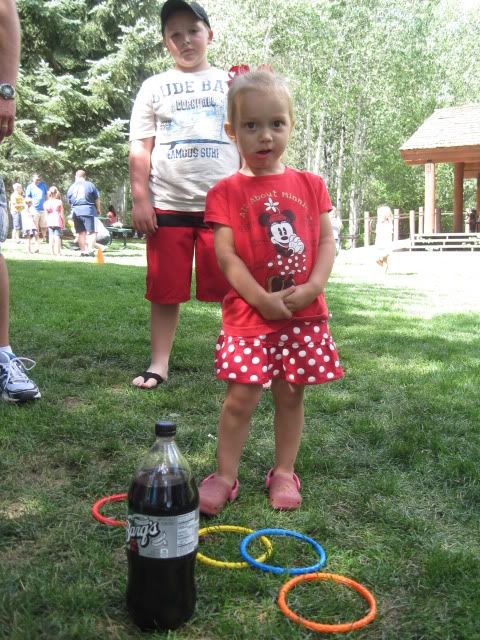 After the races, one of my aunts and one of my cousins orchestrated this mini carnival. I was in charge of the pop bottle ring toss. You should have heard me doing my carnie impression. "Step right up kids! Step right up!" I was in rare form, let me tell you.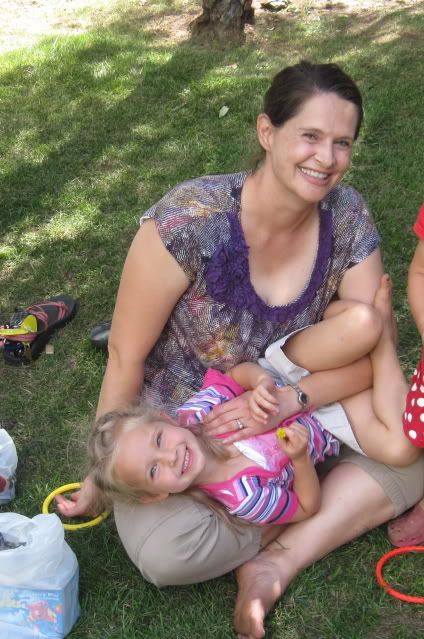 Overwhelmingly, I felt it was a great reunion. Sometimes I have a hard time "gearing up" for family reunions. They always take place in the summer, when my life it at its most hectic. They nearly always involve travel, which means packing and planning, and forgetting something, and spending more money than I thought we would. They always involve some kind of less-than-ideal-though-not-nearly-even-close-to-being-worthy-of-complaint sleeping situation.
And yet,
every time
, pretty much within 10 minutes of arriving, I'm
always always always
glad that I (we) made the effort to attend. This was no exception. Not even close.