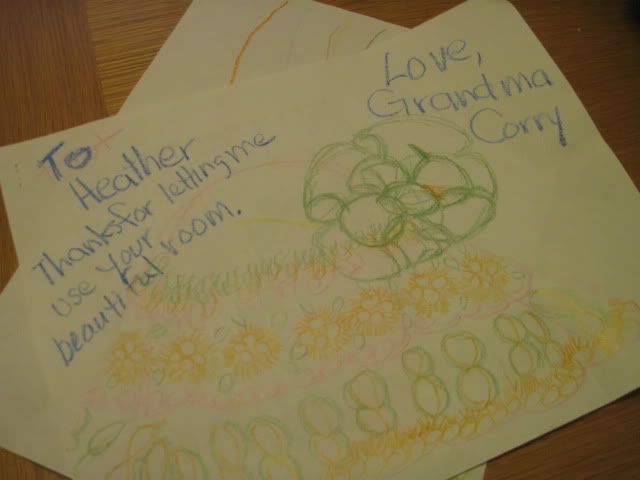 My mom came to visit. She slept in Heather's room, Heather slept on the floor in our room, which is where she'd sleep every single night if we'd let her (we won't). Everyone was happy.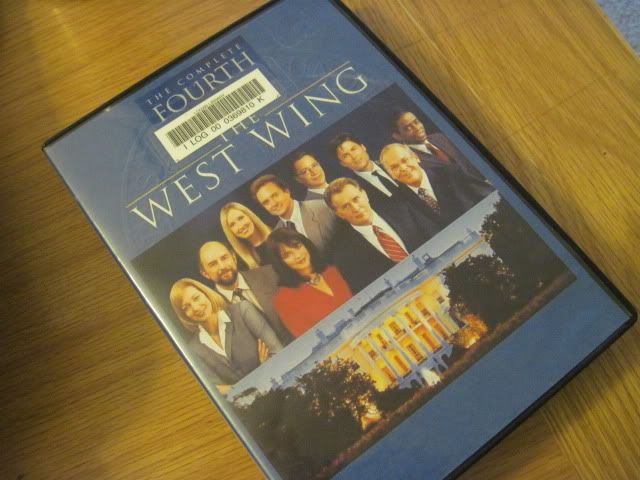 I'm obsessed with The West Wing. I watch an episode nearly every night. Is that weird?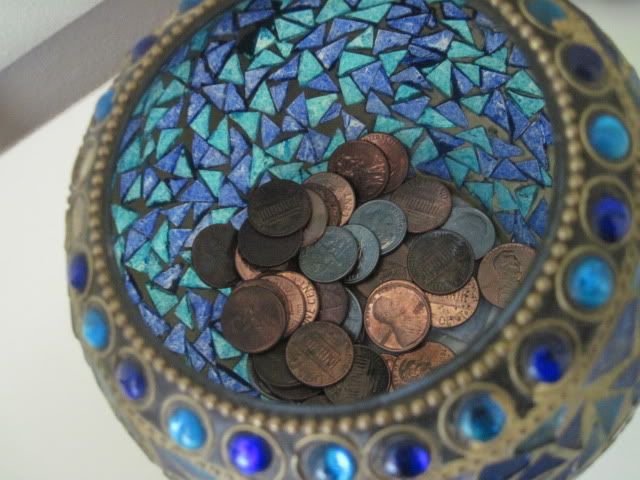 We've started a new system around here. When Heather does chores, we pay her in pennies. She loves it. I always make sure that any work she does is hard enough or long enough to be worth at least an even ten pennies, because it makes tithing so much easier to figure out. Then, when she gets an unwieldy amount of pennies in the jar, I secretly trade them out for dimes. Heather freaks if she sees me doing this, but since we count the money nearly every day, I have to do something or I'll go crazy.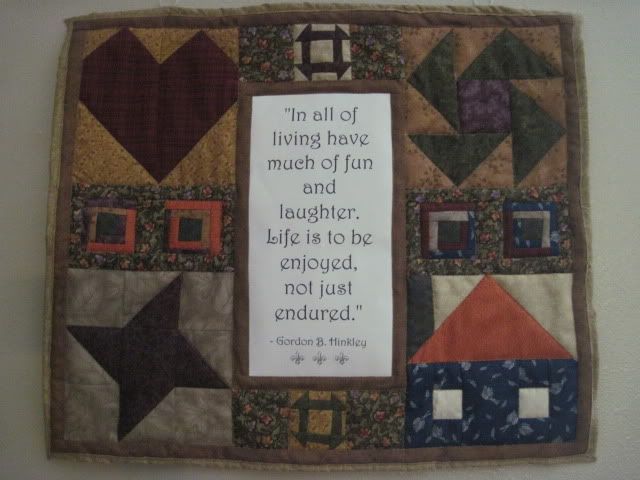 I love this quote. And this quilted wall hanging. That is all.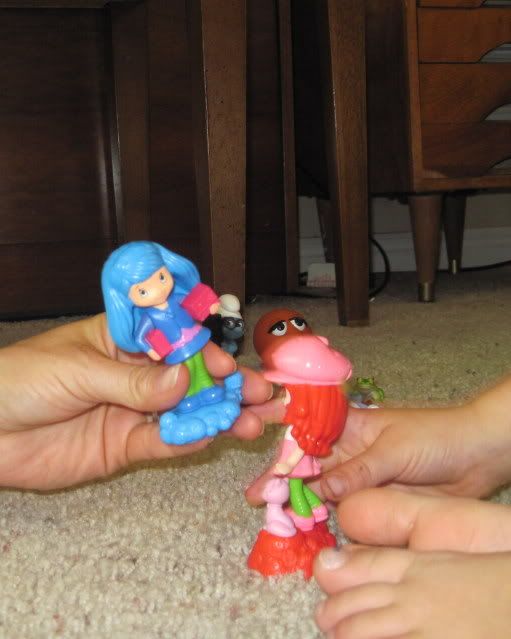 Lately Heather likes me to talk "Strawberry Shortcake", "Minnie", "Puppy", you name it. Basically I just raise my voice an octave higher and go for it. So far she doesn't realize that it's all the same voice. Works for me.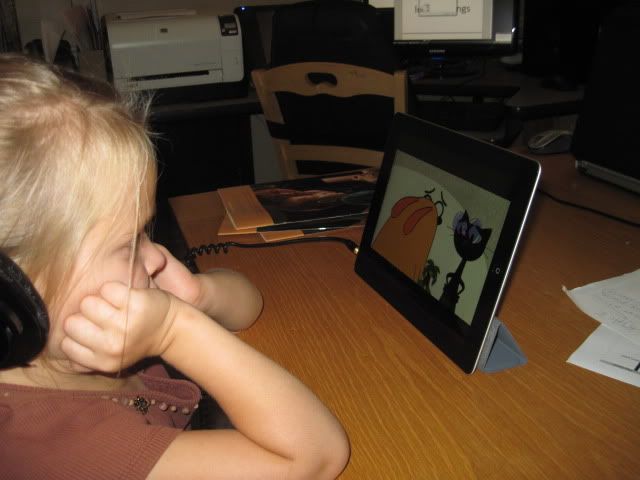 We're iPad people now. I love it one million times more than I ever dreamed I would.
No, I don't allow her little highness to zone out to the iPad like this every day, or even most days. It sure is nice to have it in the arsenal of entertainment though!
And finally . . .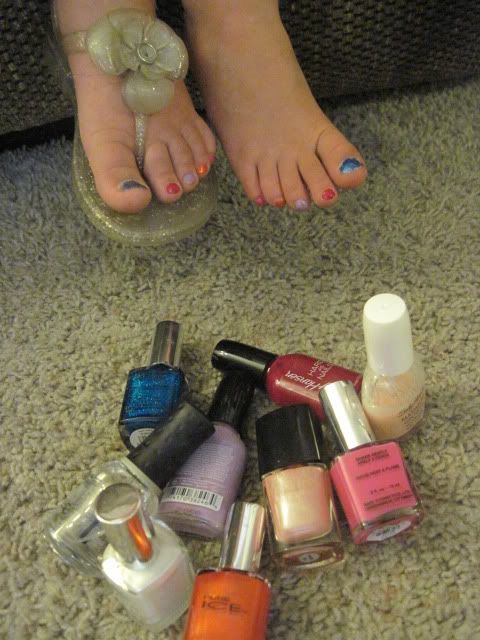 Heather and her beloved
Addie
had me give them pedicures the other day (also known as painting their toenails). If you look closely, you'll notice that while each toe has a different color of polish,
each foot has exactly the same combination of colors on each toe.
That's because Addie chose first, and Heather couldn't bear to have her toes be in the least bit different from Addie's. Funny girl(s).