Last December,
I chopped my hair
. I don't regret it, but I soon tired of the look, and so I've been growing it for awhile now.
I'm proud to announce that I've once again reached a hair milestone.
BRAIDS!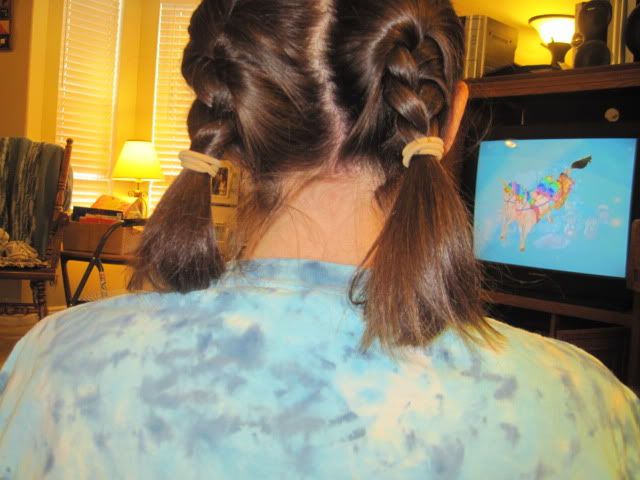 Photo by Heather. Notice Dora the Explorer once again saving the day in the foreground. Muy Bien!!!
Yes, I am forty-one years old. Yes, braids are generally for grade-schoolers. No, I don't care. For those of you who
stalk
encounter me in real life, you won't see me sporting this fashion at work, at concerts, in church, or in any situation where I am striving for respect or admiration. However, Saturday mornings? The Gardeners Market? Camping? Hiking? Cities where no one knows me? You better believe it baby, it's braids all the way!