This is a long one. Don't feel like you have to read it all, okay?
When I was packing for the Corry Reunion, we were enduring a record-breaking heatwave in Cache Valley. Come to think of it, we'd had unseasonably high temperatures and low rains throughout the whole state, resulting in wildfires throughout the state, which resulted in campfire restrictions/bans throughout the state.
So, with that in mind . . .
You'll remember
the mammoth mountain of stuff
that I assembled for the reunion, right? Well, let's just say that there weren't a whole lot of coats or blankets in that pile. In fact, Eric didn't have a long sleeve shirt at all. Heather had a few, I had two. We brought three sleeping bags, one small Heather-sized blanket, and one larger adult-sized blanket. We also brought swimsuits, shorts, short sleeved shirts, and flip-flops.
Most of that last bunch never made it out of the bag. :)
It took us about 6 hours to get from home sweet home to Corryland sweet Corryland . . .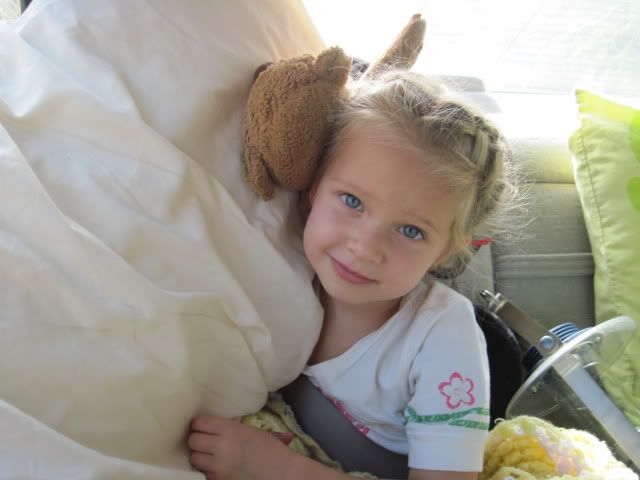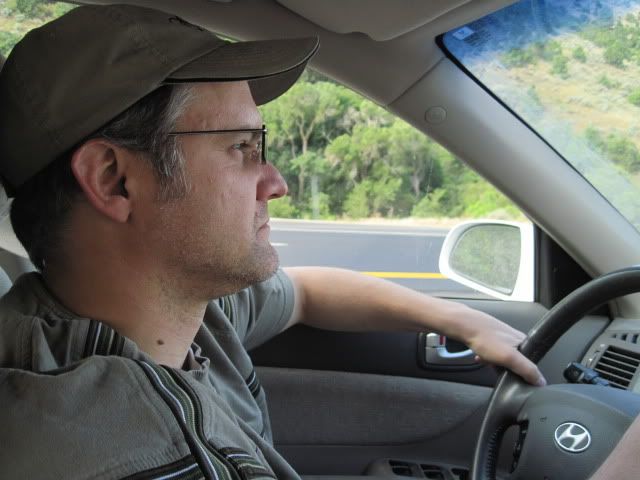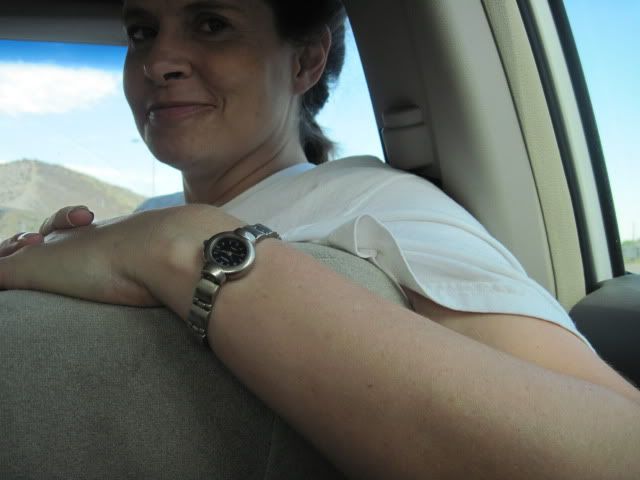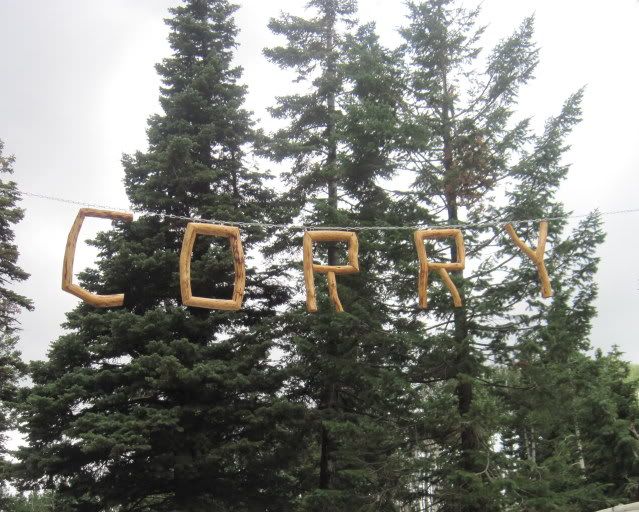 but once we arrived, our joy was unbounded!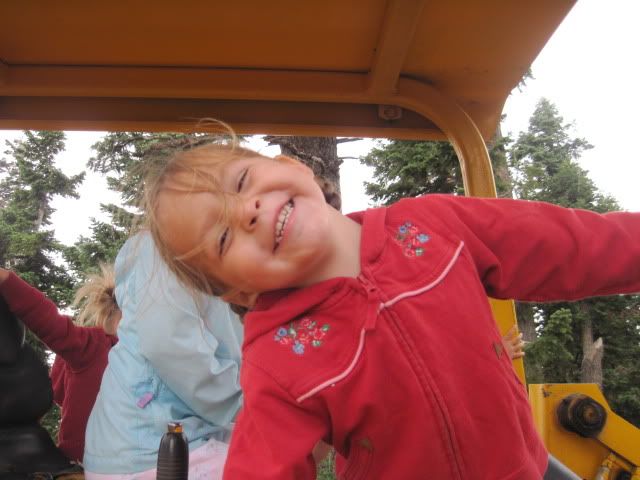 That night, after supper we celebrated the birthday of my Uncle Steve. Uncle Steve has had a rough year health-wise, so it was a treat to see him looking so healthy and so happy. I also got a kick out of the specialized birthday cake my aunt ordered for him. Those Corry boys. Dodger fans through and through.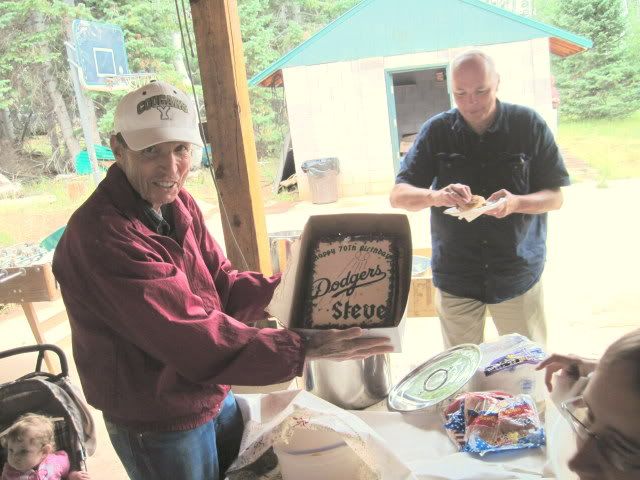 After dinner, there was time for some playing around, as usual. We had a girls against boys teeter-totter time. Ty was supremely confident, (and they won . . . )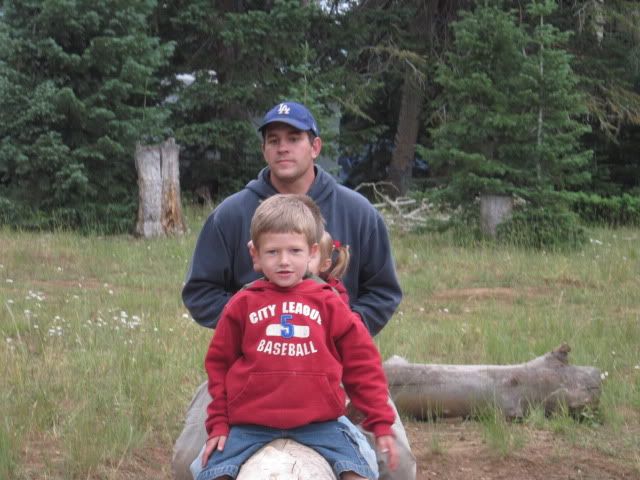 But we girls
definitely
had a better time.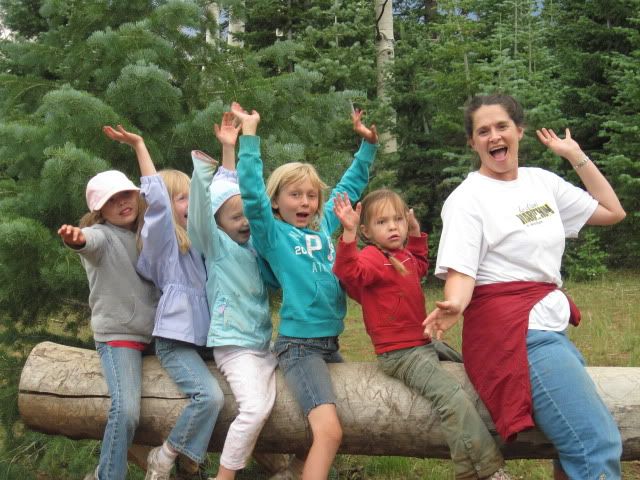 You might remember that I was in charge of a breakfast for the whole gang (of 120+ people). It was to be held the first morning of the reunion, or roughly 12 hours from the time of the great teeter-totter match. After many e-mails with my committee (which was primarily made up of my parents and siblings, with a few aunts & uncles & and cousins thrown in), we determined that we would serve French Toast and biscuits and gravy, along with bacon, fruit, and drinks.
Unfortunately, we found that, due to a lack of communication, we had lots of bread, lots of eggs, lots (and LOTS) of bacon, lots of biscuits, and
no gravy.
Luckily, some quick thinking, a semi-miraculous pocket of cell phone coverage, and an indulgent brother who while nearly on the mountain, saw fit to turn around, head back to Cedar City and pick up a bunch of gravy packets, solved the problem and breakfast was saved.
But not before Jacob remarked (teasingly) that if we were on Celebrity Apprentice together, he would definitely be "throwing me under the bus" as project manager for my lack of following-up. He was right of course. I obviously need to take my meal chairmanship more seriously. We had a good laugh, all the same.
Bright and early the next morning we were cooking french toast, biscuits, gravy, and bacon,
as well as fancy schmancy strawberry glaze for the french toast.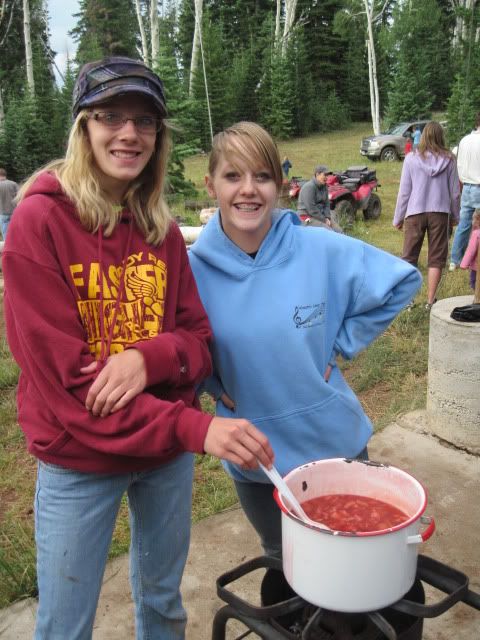 We fed the starving hordes, and then these
amazing
four kids washed almost all the dishes. We're talking hundreds of forks, knives, and spoons, pots, pans, bowls, you name it. It was a mammoth job, and they did it with smiles all around. I was
totally
impressed.
With our big meal over, it was time to chill out, relax, and enjoy the rest of the reunion.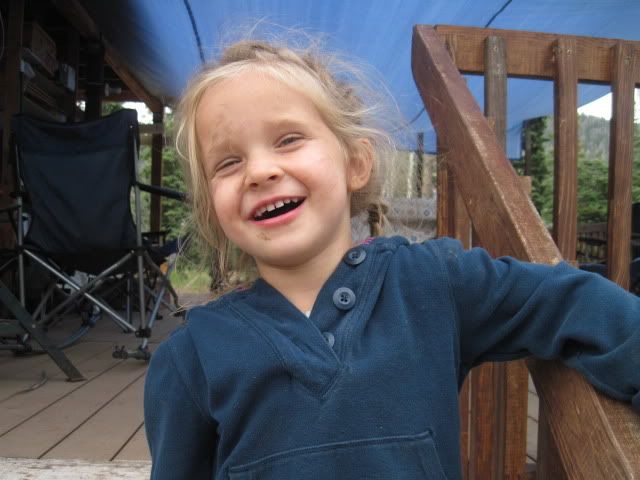 So naturally, it started raining.
It rained all afternoon,
and all evening,
and throughout the night,
and the next morning.
Forced to stay under the pavilion (thank
heaven
for that pavilion!) with nothing but ourselves for company and my camera for entertainment, we resorted to a photoshoot of all who where willing to indulge us.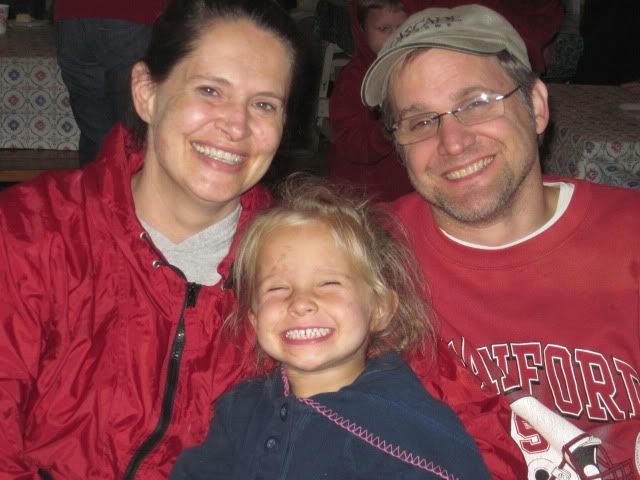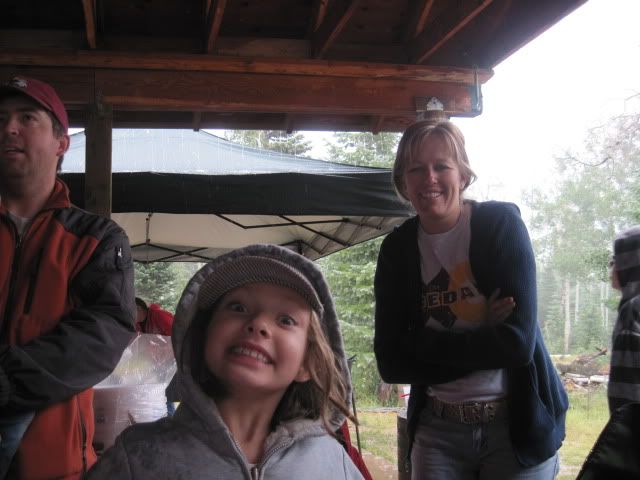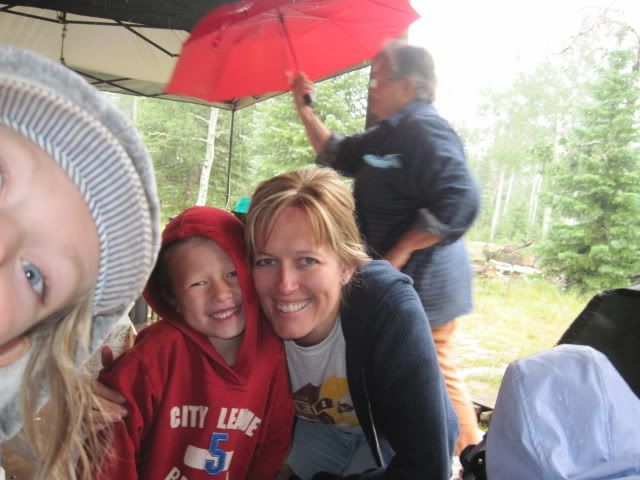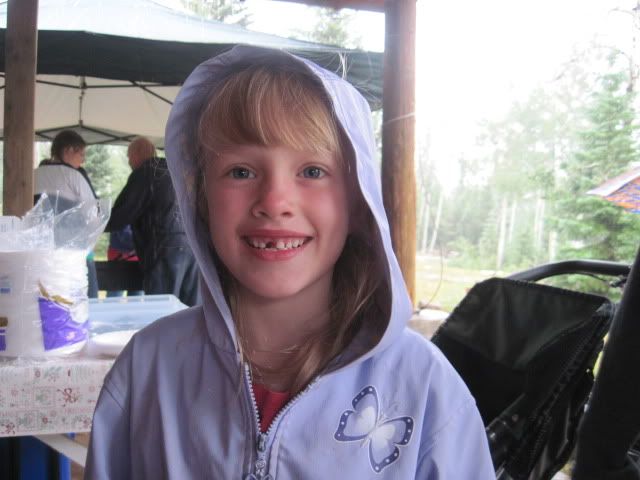 This is Eric's "I'm cold and wet and tired and I want to go home, but I'm toughing it out 'cuz that's the kind of man I am" face.
Finally, in an absolute first in the 33 years that I've been attending the reunion, we all determined that it was time to call it quits. Those that were in charge of the final meal of the reunion announced that it would be moved to the Cedar City backyard of one of my cousins, and we all scurried around to break camp.
But wait! Ending the reunion before the horseshoe tournament is fully complete? Blasphemy!!
So, we sat in the sprinkling rain while the men tossed mud-covered horseshoes into one mud pit and then the other, until a winning pair was crowned. I don't even remember who the winners were, but I may never forget how first my dad, and then my brother lugged a pail of water from one pit to the other, so that the players could wash off most of the mud from their horseshoes. Dedication man, that's dedication. (and a little bit of silliness, right??)
I know that this picture makes that look like dry dirt, but trust me. That's muddy muddy muddy mud.
Nutso.
After all that, we packed a bunch of muddy wet clothes into the trunk, packed the kids in the car, and headed down the mountain. Heather and Jane were thrilled to be able to spend more time together. I was thrilled to be dry.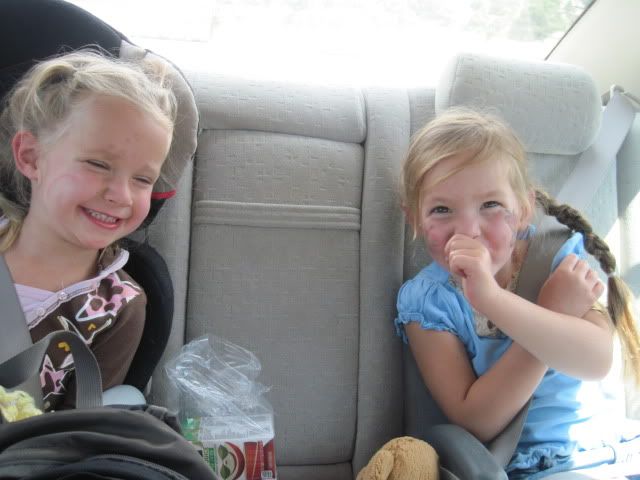 All in all, not the reunion I had envisioned or planned for, but even so, three days of fun, food, laughter and lots and lots of family. What can rain do to destroy that? Not a single thing.