About a month and a half ago, Heidi and I decided that it would be a good idea for us to get pictures of our little girls together. Luckily,
we had
both
enjoyed a great photo experience earlier in the year with
Jennifer Bryner
, so we knew that her work was great, and at $50 for sitting and disk, totally economical.
So it was that around the middle of June, we met at a park with two happy girls, a bunch of girly props, and hopes for a good time and even better pictures.
Our hopes and dreams came true. Wanna see? Of course you do! Why else would you have read this far??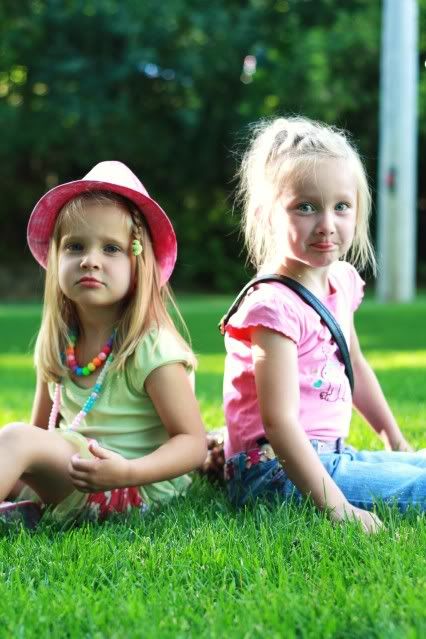 I think we told them to show us their sad faces here. Pretty convincing, huh?
Those girls are so freaking lucky (blessed) to have each other.
As are their moms.