You might remember a bit ago when I mentioned that Heather and I spent a night in the Salt Lake Valley, attending Kristi's wedding reception, hanging out with my cousins, and watching Elia get sealed into the Greenway family.
Well, it turned out that between leaving my cousin's house in the morning and being at the temple for the sealing in the afternoon, there were a few hours in between for hanging out in downtown Salt Lake. We checked out the City Creek Center in Salt Lake (Awesome kid play area!), and rode TRAXX to Heather's heart's content, and then, with about 45 minutes to spare, we made our way to the Church History and Art Museum. I had vaguely remembered that years ago (pre-Heather), there had been some kind of children's exhibit there, all about pioneer life, with displays and play areas, and general kid goodness. I thought it would be fun to check and see if it was still there.
Turns out, it wasn't. BUT, there was a NEW kid-friendly exhibit there, all about the Book of Mormon, combined with some Latino culture. It was really quite fun, kind of like a mini-children's museum. I'd wished that we'd gone with more time to really enjoy it all.
Here are a few shots of our visit: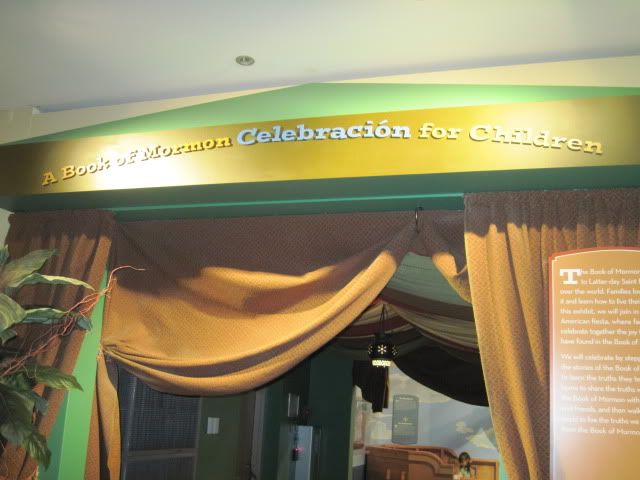 These are puppets that are pretty good imitations of crabs in seashells. There were others that were clams. We got a kick out of both.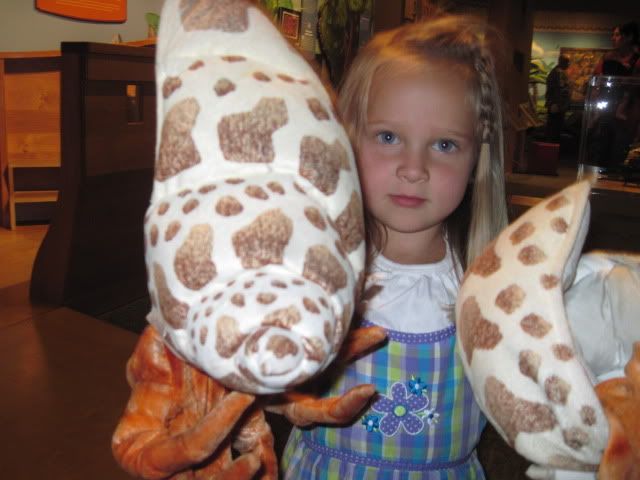 Heather spent some quality time in Nephi's Boat. She had been learning the song "Nephi's Courage" in Primary (the second verse of which talks about how Nephi was commanded to build a boat to take his family across the ocean to the promised land), so it was particularly timely.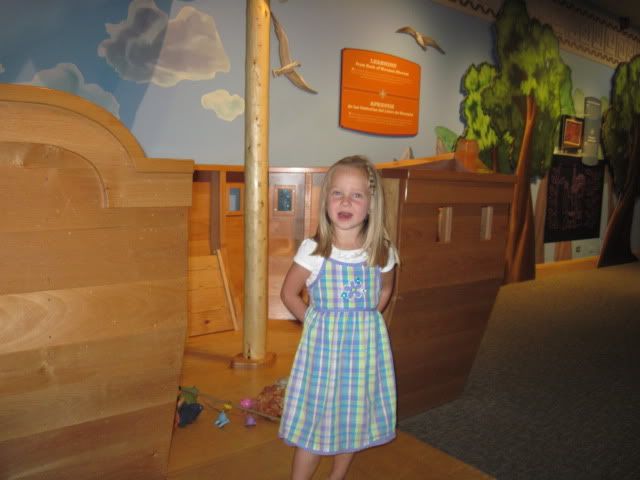 With the help of a few other children, we took these block pillows, and made our own version of an Ancient Nephite Temple.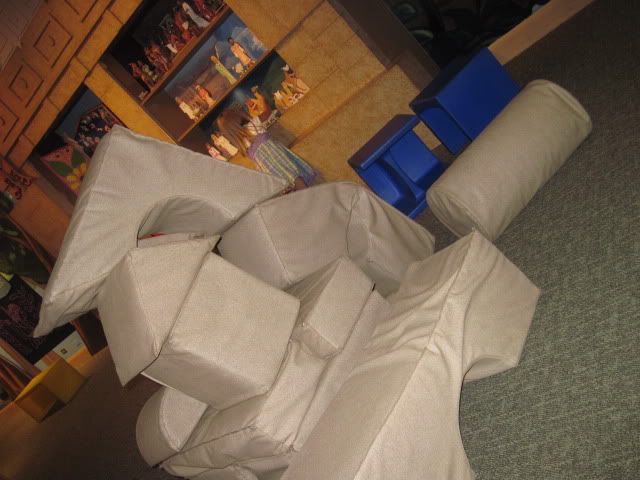 After that, Heather made her way to the biggest set of paper/magnetic/dress-em-up dolls that either of us had ever seen, ancient America style.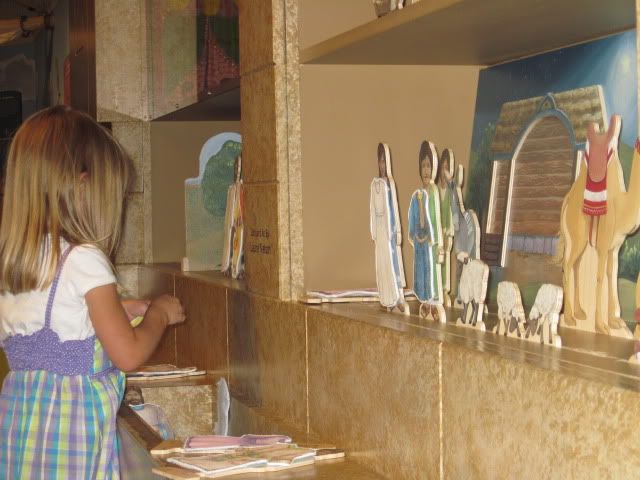 There were more stations, including one on gold plates, a kitchen/farm scene, a place were kids could dress up in Latin America celebration costumes and dance simplified versions of native dances, and even more that I can't remember right now. We participated in some, and when the time for the sealing drew closer, we reluctantly left, with hopes and plans to come back another day.