I've been storing up a few Lions. Today is the day that they finally see the light of the blog. Woo-hoo!
This guy was found by
Lyn
on a recent trip to Denver, Colorado.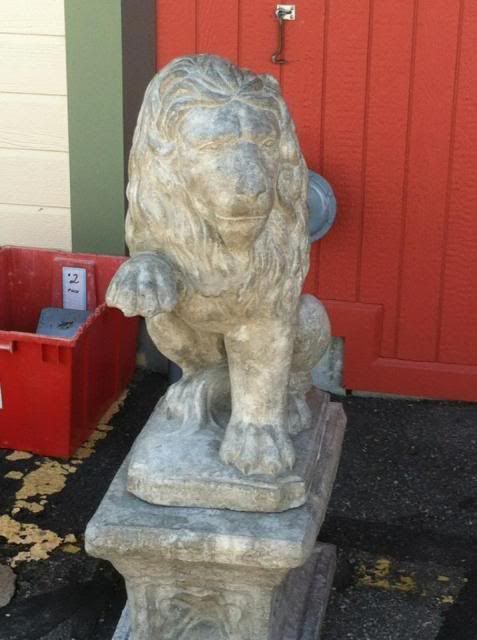 This pair was found by
Jacob
last month in Kingman, Arizona. I like these particularly because they epitomize to me the whole thing that struck me as odd about stone lions in the first place. I mean, this is a pretty ordinary house, you know? It's fine, but it's no mansion. I like how the residents seem to essentially be saying, "You think that lions can only be owned and shown by the super-rich?? HA!!! TAKE THAT!!!"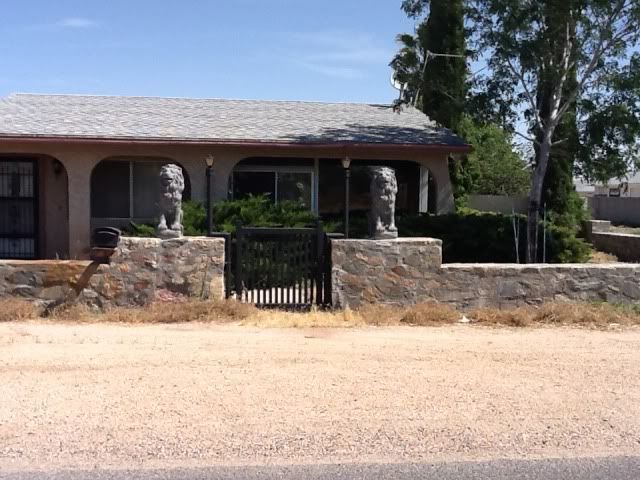 Speaking of the super-rich, Lyn found this guy as well, in Las Vegas at Caesar's Palace. (To be clear, I'm not trying to imply that Lyn is super-rich. But Caesar sure was!)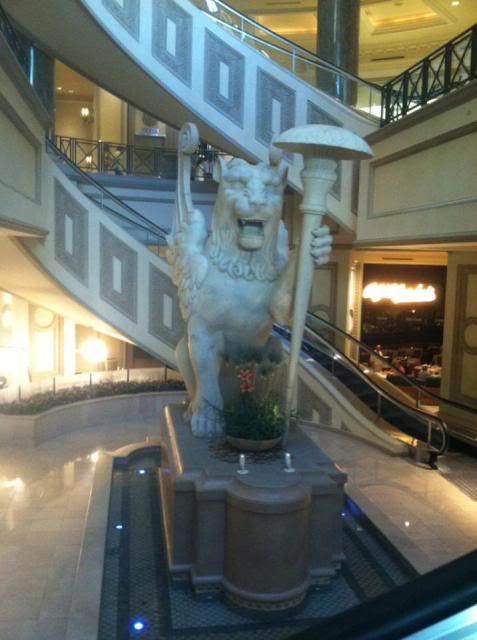 Here's a three-for-one special courtsey of
Harmony
(Three lions--two flanking the porch and one at the entrance to the sidewalk). Taken in May, somewhere in Utah County, I'll wager.