Yes, I realize that it's Father's Day weekend, and I'm posting a Mother's Day photo. Those are the breaks my friends, those are the breaks.
For Mother's Day this year, Heather gave me a big pink sparkly Minnie Mouse watch.
"I love it" doesn't even come close. I find myself scouring my closet for pink shirts and dresses almost daily just so I can wear it clash-free. Any of you who know me well enough to know my color preferences
(hint: pink is probably my least favorite color of them all)
know what a miracle that is.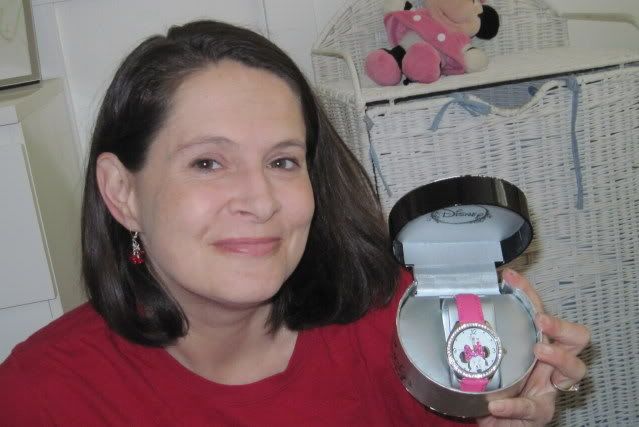 Eric gave me a reversible griddle, one so I can cook six or eight pancakes or four or six pieces of naan or a whole bunch of home-made tortilla chips all at the same time.
(The other side is flat.)
I love this one as well.
All in all, it was a pretty awesome Mother's Day.