Once upon a time, probably six or seven years ago (so, back in my single days), I found myself in a position where I had a fair amount of time to fill. In an effort to keep my mind occupied and engaged, I started looking over community calendars for events that piqued my interest.
It was at this time that, looking at the Utah State University activities calendar, I found an event at the Anthropology Museum that looked interesting. (Little did I know that this same museum would prove to be a place for hours of entertainment for me and my posterity in the future, but that's
another
story
.) It was an exhibit on African Drums, with an associated performance. Intrigued, I invited/coerced a few friends to accompany me to this event, and at the appointed time, we found ourselves wandering the halls of the old Main Building, straining our ears for the sound of African Drums.
But, alas, the halls were completely silent. No drums to be heard for miles, or at least yards and meters. We eventually made it to the Anthropology Museum, a smallish room (for a museum at least) tucked away in the corner of the building, and once there, asked the attendant (grad student) where the African Drum exhibit was. He didn't have a clue. He'd never even heard of such a thing. I showed him the calendar that I had printed out that stated that the exhibit was that evening. He called over another student over, presumably one with a little more seniority, and asked him about it all. After some conversation, it came out that there had indeed been an exhibit and performance on African Drums, and it had been a great evening, but that it had taken place
exactly one year prior to our coming to the museum.
Turns out, I had been looking at the USU Calendar
of events
for the previous year.
Nice.
So, my friends and I drove to
Angie's
for hot chocolate and chatting, and made our way home.
* * *
I told you that story so I could tell you this one:
Probably about a year ago, I (somehow) found out about the
Cache Valley Nature Club
, a loose association headed up by some people at Utah State University, with the primary focus of bringing families out of their homes and into nature. I signed up to be on the e-mail list, and for the next several months, I would get e-mails with news of their monthly meetings, to be held in one scenic spot or another. As it turned out, it was never a good time for me to attend, and so we never did. Until last month.
Last month, I found to my joy that the nature club outing was scheduled for a Saturday that was totally free for our family! I started talking it up to Heather, e-mailed a few friends and invited them to join us, and on the appointed day, showed up at the
Denzil Stewart Nature Park
for some learning and fun. Only, the rest of the club didn't come. There was one other family there (and they were also looking for the club), but other than that, the place was deserted. We looked all over, but couldn't find them. Weird.
So, hiked around for a while,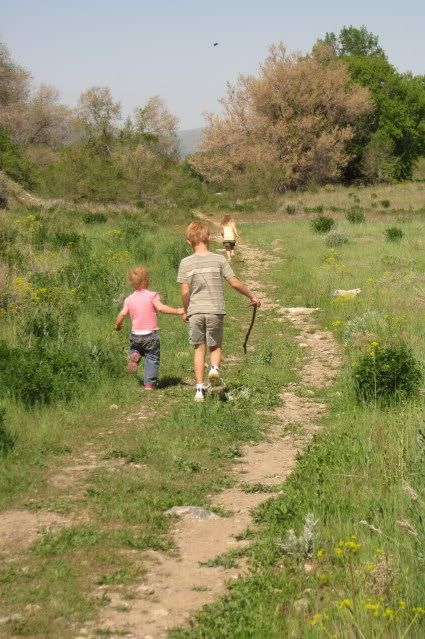 and eventually we held our own little "club" meeting.
The boys in our group found a pretty cool treehouse,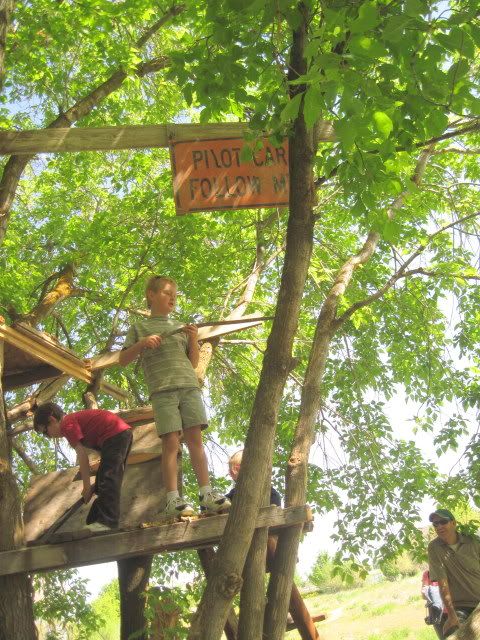 while the younger girls played in the dirt,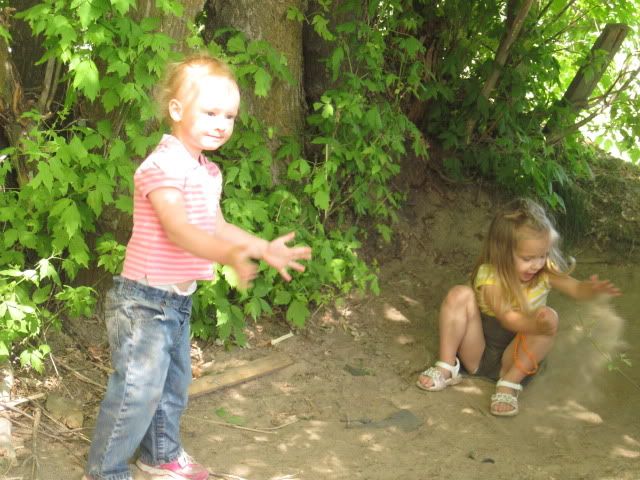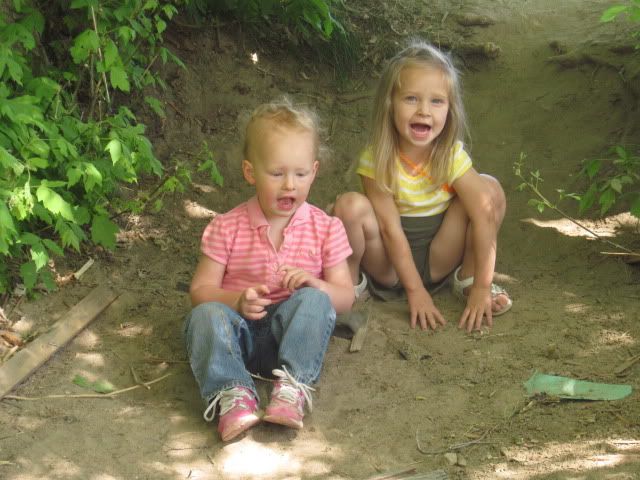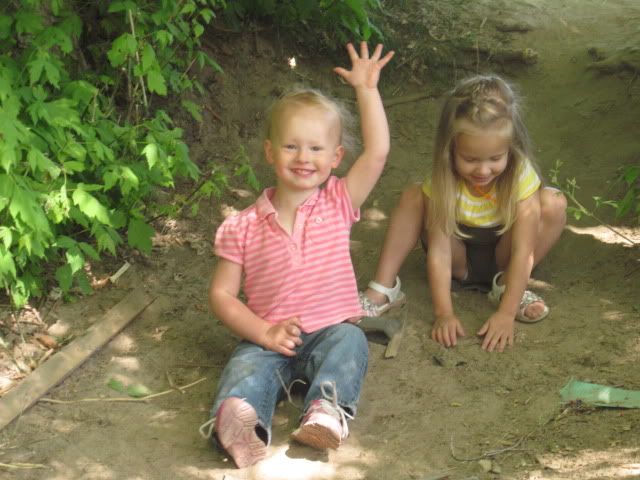 And the older girls (me and Candace) solved the worlds problems, or at least made a dent in our own.
When we were all played out and talked out we left the park and went for sandwiches.
I never found out what happened with the nature club, and I double checked the e-mail (paying specific attention to the year) a few times. So, who knows what the deal was there. All the same, it was a great morning activity, one that was fully enjoyed by all.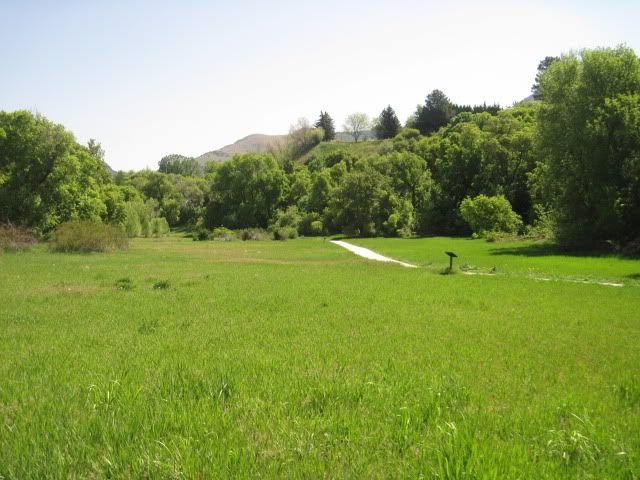 Have I mentioned lately how much I love where I live? Gorgeous, just gorgeous.