Our last afternoon in California was spent at Newport Beach. It was a little on the chilly side, but we're Utahns afterall, so a little wind and cold wasn't going to stop us from enjoying the novelty of an actual beach, no way, no how.
(There was precious little swimming/wave jumping/wading though. Most of us got our feet wet enough to say that we'd done it, and spent the rest of our time in the sand.)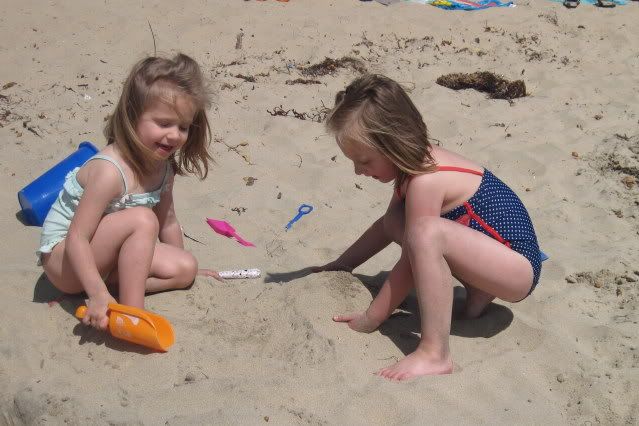 Heather's first beach experience was a raging success.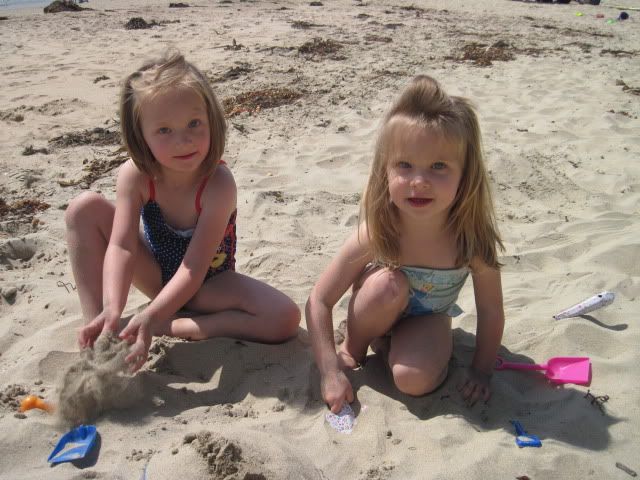 Within probably 30 minutes, what had started out as a small hole in the sand was in the process of being turned into a family-made fortress, complete with moats, turrets, ponds, you-name-it.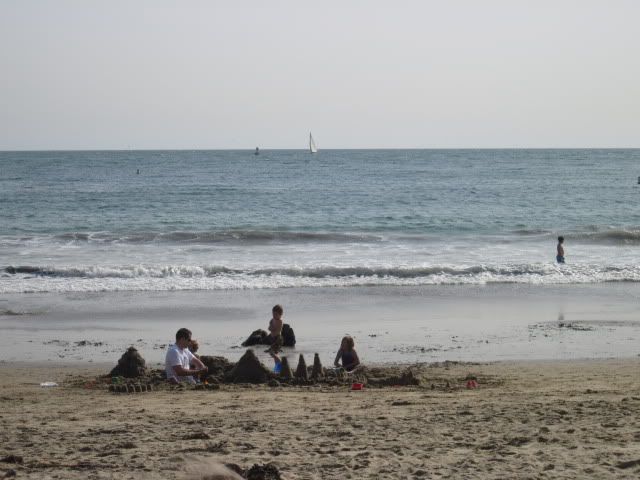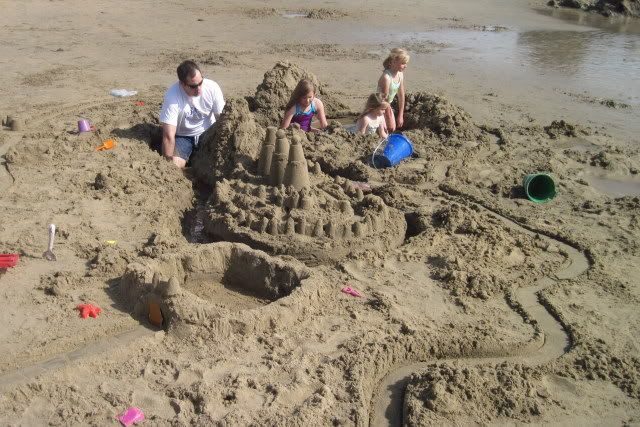 During construction, I overheard Mark and Robert discussing fatherhood and the love of building structures out of sand or other natural materials. Robert admitted that when he and ShaLiece had gone to Hawaii last year (sans kids), he had spent about 15-30 minutes on the beach, wishing that he had his children with him so that he could start building something in the sand without feeling like a fool. Finally he gave in to the desire to build and let everyone think what they would. Mark then admitted that he frequently cajoles his girls (they are an all-daughter family) to go out into the yard on snow days so that he can build snow forts there, also without looking like a fool. Apparently this past winter they got nearly finished with the fort of all forts, when the girls tired of the activity and went inside. It nearly killed Mark to leave it undone, but it
was
in the front yard, and what would people think of a grown man in Utah county outside in his front yard, building a snow fort all by himself??
My brothers crack me up, but man do I ever love them.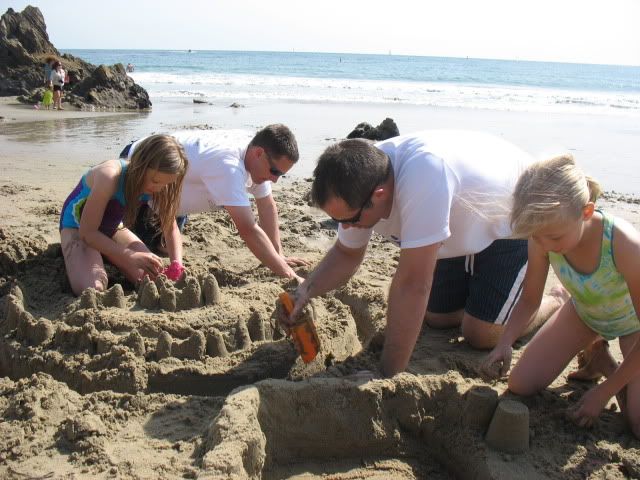 I love the story these next three pictures tell. Kamree and MaKell, mug for the camera, staging an inter-cousin war, while Heather obliviously continues work on what she lovingly insisted on calling "my mud hole".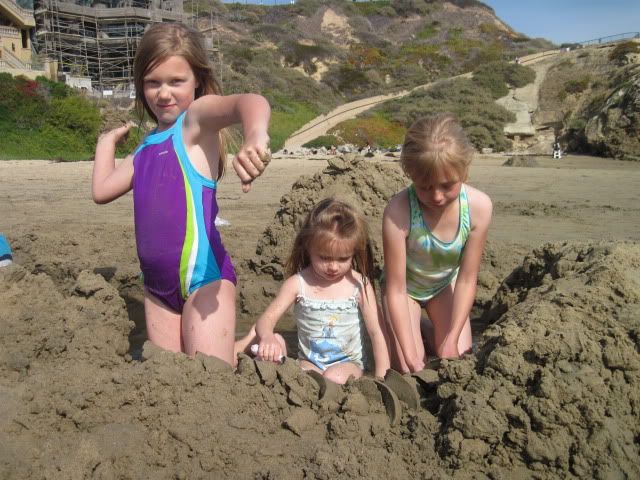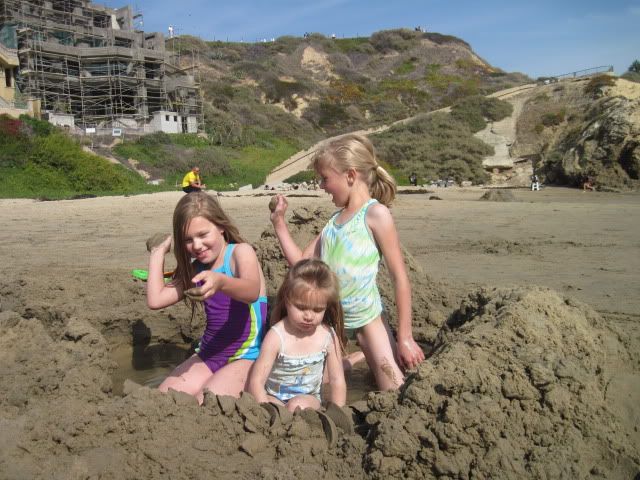 "No time for silliness girls, we've got to dig, dig, dig!"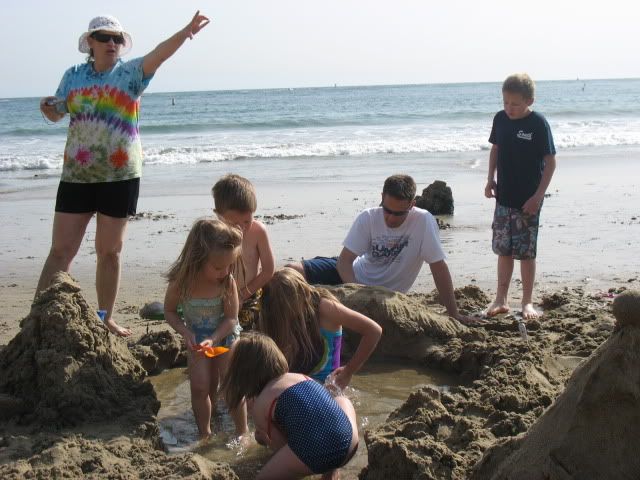 There I am, trying to direct the work. As usual, no one is paying me any attention. I tell you, I get no respect.
We end this little post with my three favorite beach portraits of the day. That's a little shocking, considering that none of them are of her little highness.
I give you:
Supermodel Eliza: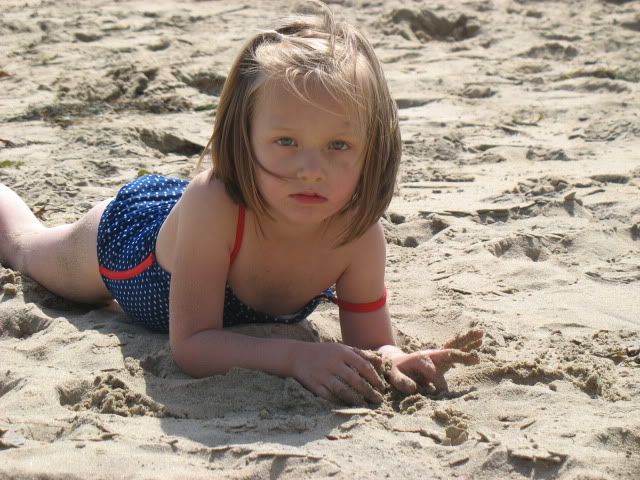 Classic Ty: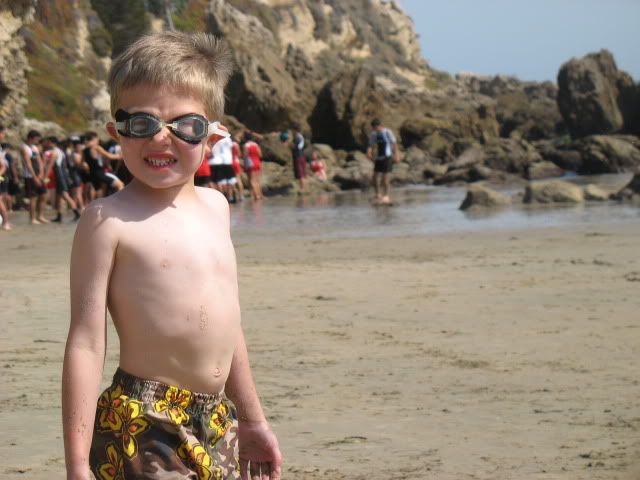 And the most awesome shot I've seen of my dad in a long time.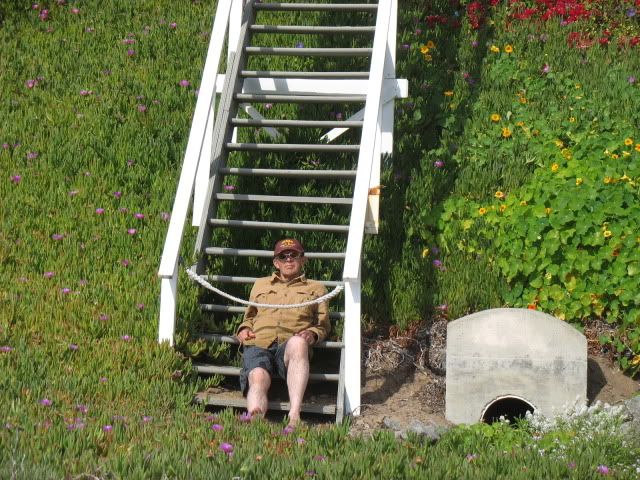 (Just so you don't think me too obnoxious, I should give credit where it is due and mention that all three of these shots were taken by my sister (in-law) ShaLiece, not me.)