For my birthday among other presents, I received some small flowerpots, and some flower seeds.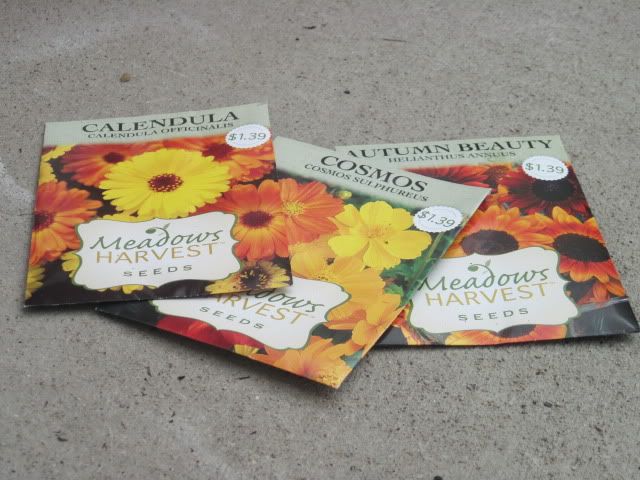 So, on a recent rainy afternoon, Heather and I did a little indoor planting.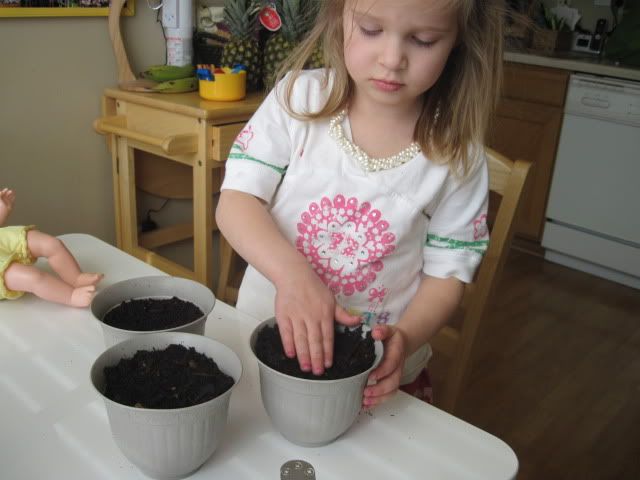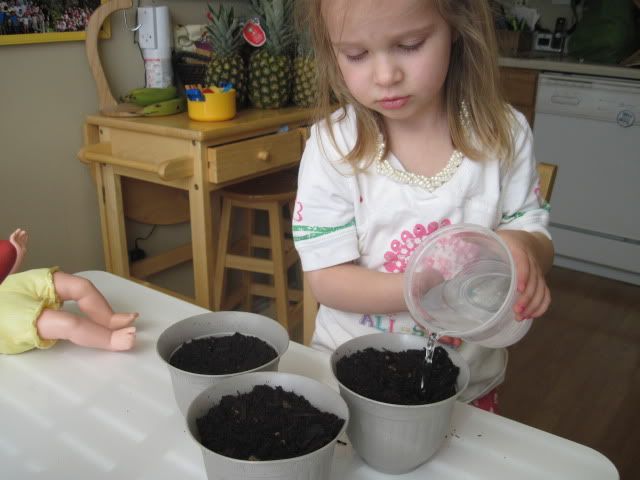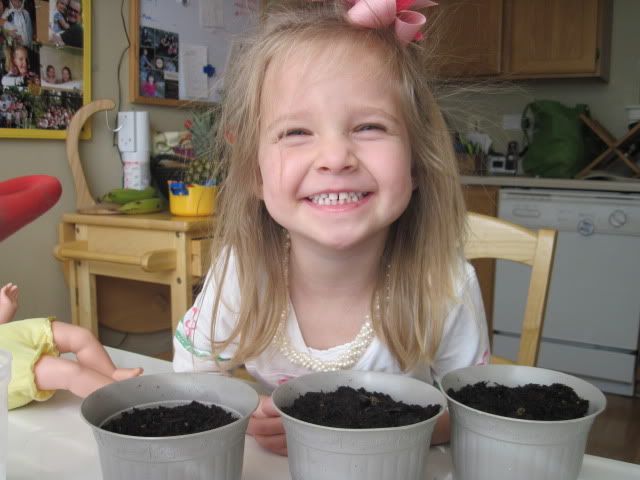 And now begins the waiting game . . .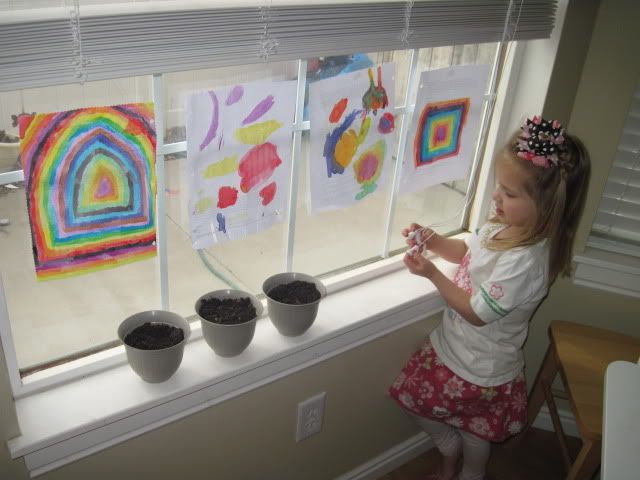 In other random news, Eric and I had a lovely anniversary trip. We didn't actually make it to a movie, but we were fortunate to happen upon the Salt Lake Library's semi-annual book sale, which was
awesome.
We walked away with about $500 worth of books and books on tape for which we paid a total of $39.50. Feels good. Upon returning home, we picked up Heather and had our family birthday party. I took a few pictures of the event, but haven't gotten around to taking them off the camera and putting them on the computer yet. There's a reason for that. The truth is, pictures and computer time haven't been really high on my list of priorities for a few days now. Why, you ask?
Well, I'll tell you.
Sunday I was released from my beloved calling of Primary Chorister, and put into a new (hopefully soon to be beloved, but currently quite intimidating) calling of Primary President.
Gulp!
I've never had any calling in the primary other than chorister, so although I know the music like the back of my hand, when it comes to administration, scouting, nursery, individual classes, rolls, or anything else, I'm totally out of my league.
Lucky for me, I know the kids, and I adore them.
(Also lucky for me, so far, the kids seem to like me alright as well.)
Also lucky for me, I have awesome, knowledgeable, hard-working counselors.
I'm sure there will be some this-cracked-me-up stories (with names changed to protect the innocent) to come. So, look forward to that, won't you?
And with that, I have a little Primary-cramming to do. Apparently these kids aren't going to teach themselves.