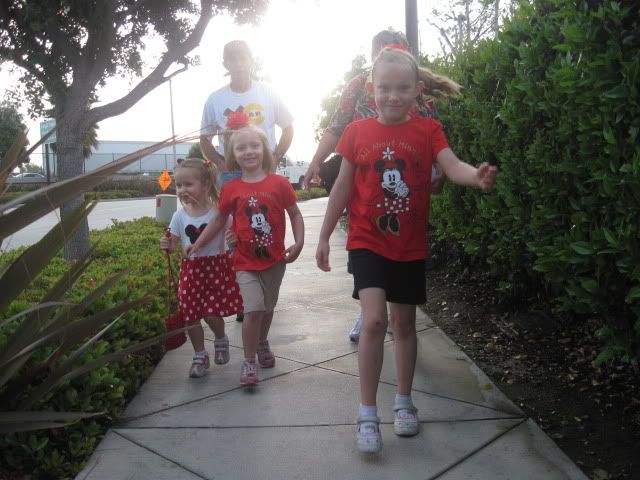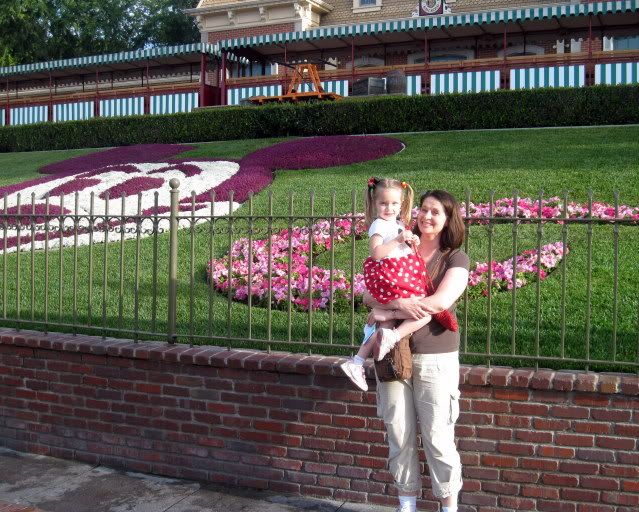 In case you were wondering, Eric didn't join us on this trip. That's because we were basically mooching off a spare bed in my parents motel room and some spare seats in their car, and although my folks were more than willing to squish together for us, Eric (and I, once it was explained to me) determined that it would be pretty uncomfortable for everyone involved, and so he made the sacrifice to stay home.

To put your mind at ease, we (Eric and I) have been planning/saving to take Heather to Disneyland for a little while now, but we want to wait until she's old enough to remember it before we lay out that kind of money. While we were waiting for that day, this family trip opportunity came along and was just too good of a bargain (nearly free, as a matter of fact) to pass up. We're still hoping and planning to be back in 2014 or 2015, with all three of us.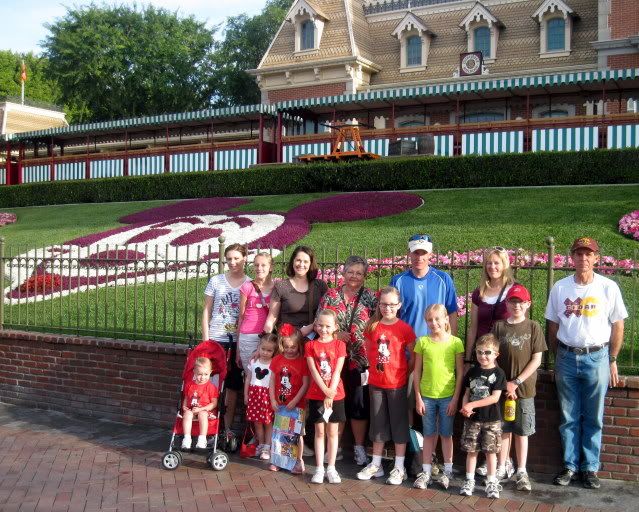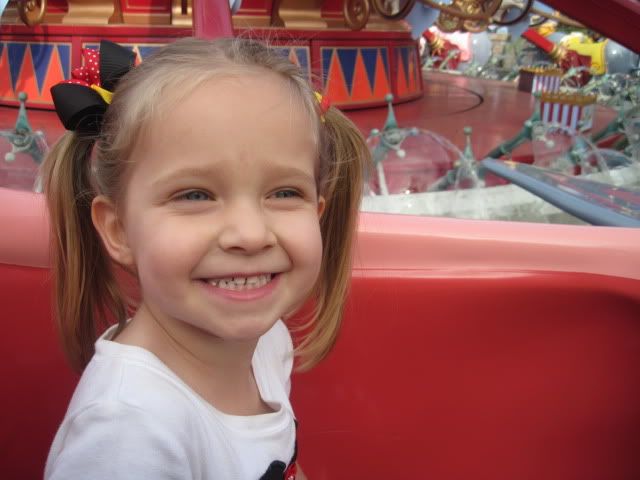 Dumbo. The first Disneyland ride of Heather's life.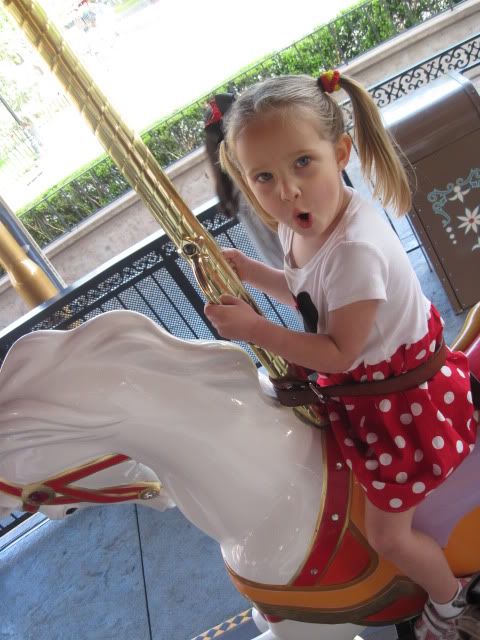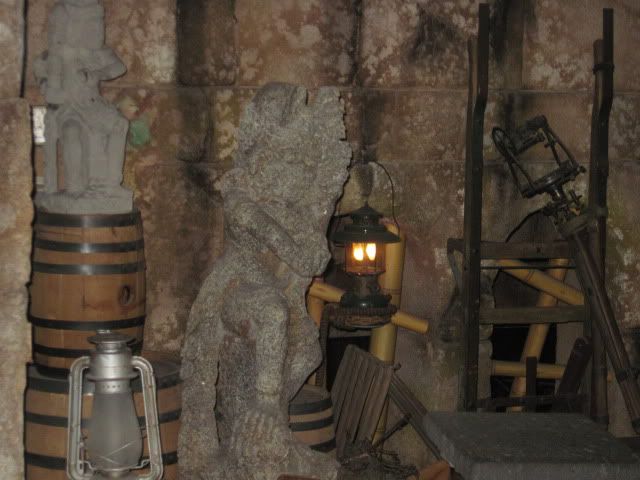 We're counting this guy as a stone lion.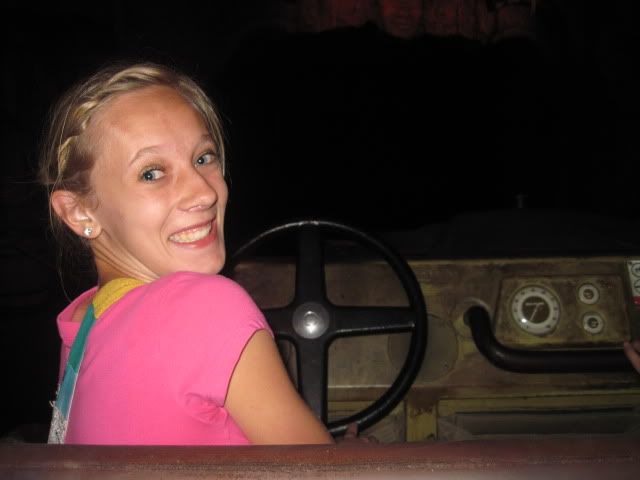 Kaylee finally gets a chance to drive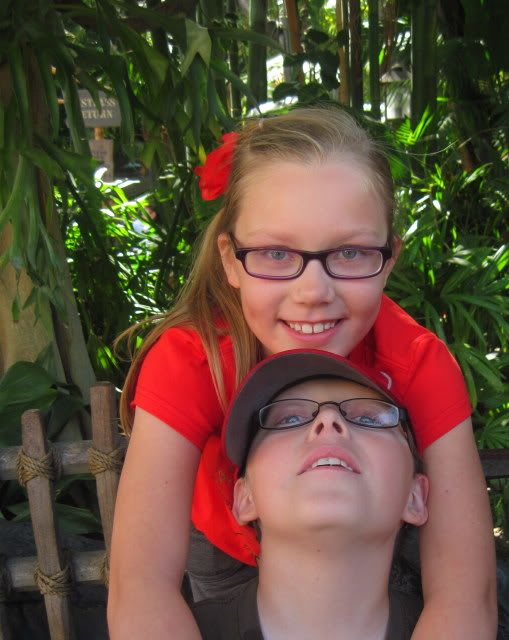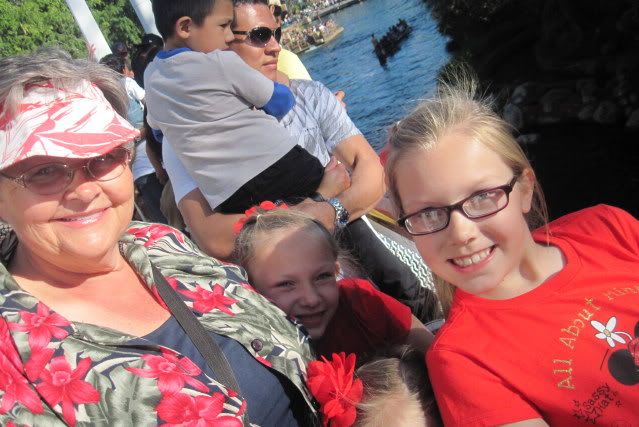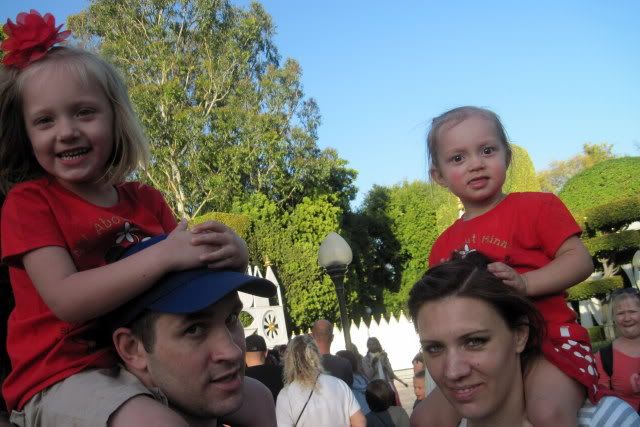 I love the contrast between the kids facial expressions and those of the parents. Classic family dynamic!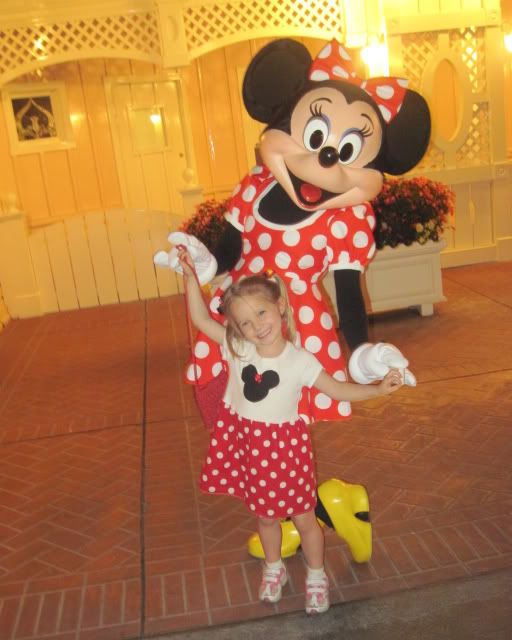 Heather talked about this moment for days and days. Heck, she's still talking about it, three weeks later. That's like a year in three-year old time.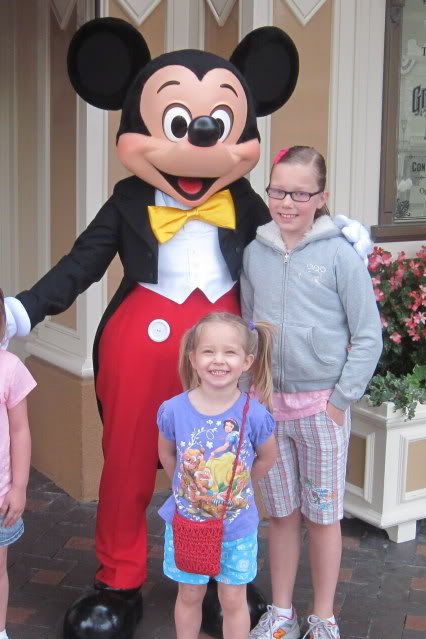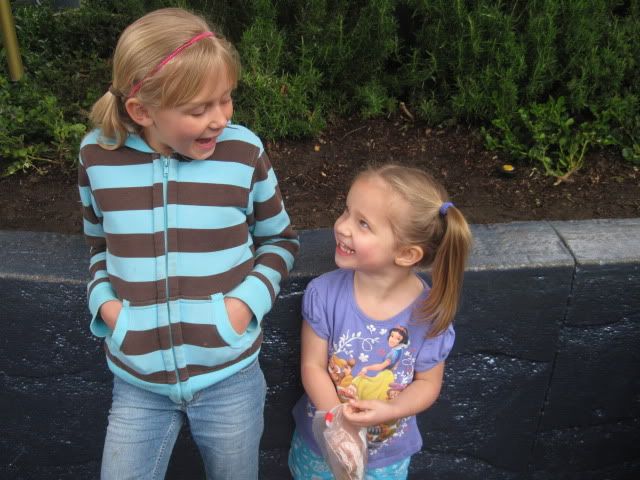 This is probably my favorite picture of the whole trip. Disneyland is great of course, but Disneyland with COUSINS? Could there BE anything better??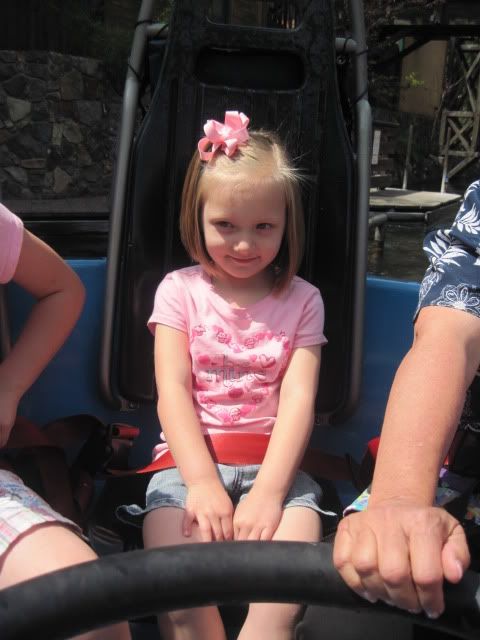 Eliza on the Rattlesnake Rapids. One of my favorite memories of the whole trip happened on this ride. We had been gently gliding up and down through the river, when all of a sudden we heard a sudden rush of water in the distance. Eliza, made the connection, and in all seriousness and with big eyes and a little bit of fear mixed with a little bit of excited anticipation blurted out, "WATOWFALL!" You probably had to be there, but I wanted to laugh my head off, and would have if I hadn't been afraid of embarrassing my tender-hearted niece. She was right, there was a waterfall coming. Eliza and the rest of us got drenched.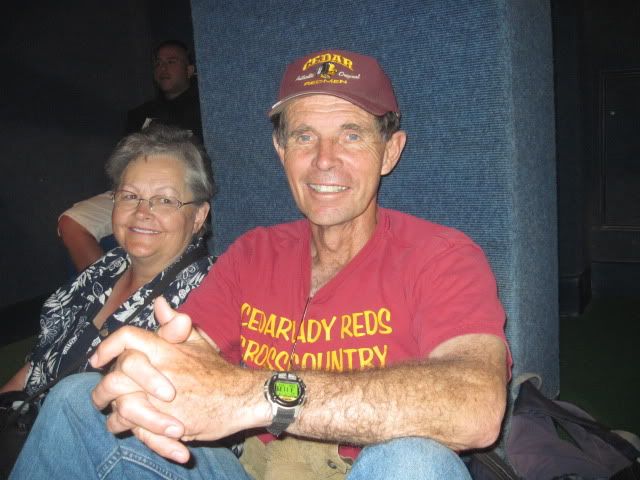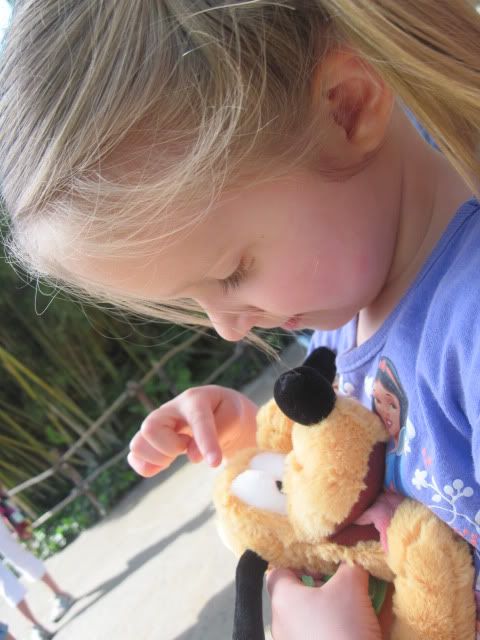 Grandma Cantwell had given Heather $20 to spend on something special at Disneyland. She started with the usual "can we buy this" questions after we'd been in the park for about two hours. So, I told her to watch for what she wanted, and think it all through, and on our last day there, we would buy her a "present to take". After being tempted by a beautiful set of Mickey Mouse ears complete with a glass slipper, as well as several other bits of merchandise, she spied this Pluto on the morning of the second (and last) day. She wanted it, but I wasn't sure she wouldn't change her mind later on, AND I had no desire to carry a Pluto through the park for the rest of the day. So, I told her that if she still wanted it by the time we were leaving, we'd come back and get it. She promptly hid it under a pile of identical Pluto dogs, "to make sure no other kid gets this one". From that time on, every 20 minutes or so she would ask me if it was time yet for us to go get that Pluto. I held out for nearly 3 hours, but finally my resolve crumbled. We went back to the stand, dug through the pile, retrieved the specific Pluto that only Heather could recognize, and bought it. Heather was in heaven. She loved and doted on that dog for the rest of the trip, and continues to dote on him now that we're home.
No doubt about it,
This trip was absolute Magic.