We just got back from California, where we lived it up with my parents and two of my brothers (Robert & Mark) and all their families. You know of course, that I'll be going on and on about this trip with one million pictures (which is a totally new thing around here, after all). However, for today, I'm just going to give a little highlight.
Our first day, we drove from Cedar City to Anaheim, checked into our motel, cleaned up a bit, and headed to Los Angeles to see our first ever LA Dodger game in Dodger stadium. We are Dodger fans, going back to the days when my dad and my Uncle Steve and my Uncle Jeff would listen to Brooklyn Dodger games on the radio. Dodger fan-dom is in our blood.
(To be clear, it's in my blood in a very superficial way. I don't follow baseball. I couldn't name a person on the Dodger team today. I stopped paying attention around Steve Garvey and Fernando Valenzuela, not that I even paid all that much attention back then.)
After some pretty impressive (and pretty stressful) caravan-ning through 5:00 downtown Los Angeles, we arrived at Dodger Stadium. After securing tickets in the cheap seats up at the very very very top of the stadium, Mark optimistically led us all down to the field, where we were hoping that we (particularly the younger generation part of "we") would be able to participate in the pre-game batting practice. Unfortunately, we had arrived about 40 minutes too late for that, and so, in an occurrence that felt very "Biggest Loser" to me, we immediately turned around and marched back up several long, steep flights of concrete stairs to get to where we had been, and then marched up several more long, steep flights of concrete stairs to get to where our seats were located. Two of my nieces counted the steps, taking delight when they reached 500 (and beyond). I was not so amused, but it was
the Dodgers
after all, so I couldn't be too grumpy, could I?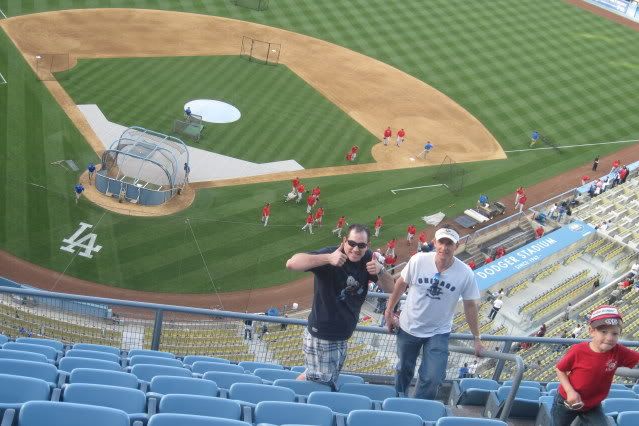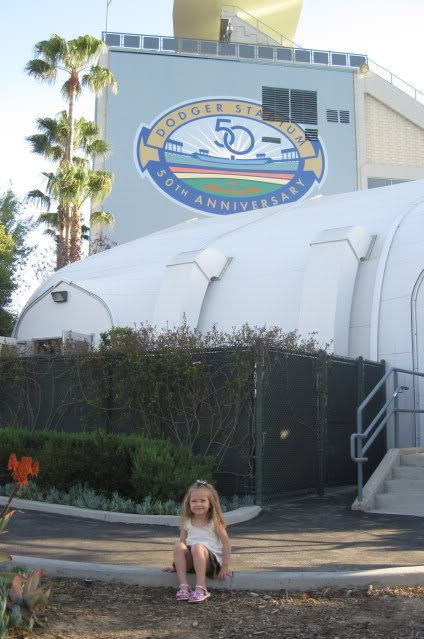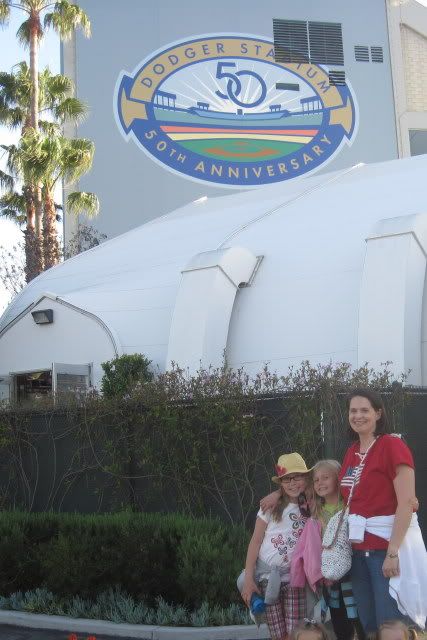 The game was fun and good, and went a little long for a group of people who had to be up at 6:30 the next morning to be on the way to Disneyland for the 8:00 opening of the gates. So, we stayed through the 5th (or 6th?) inning, long enough to see our heroes score a run over the Angels and take the lead. (They went on to win the game, 5 to 1 or something like that.)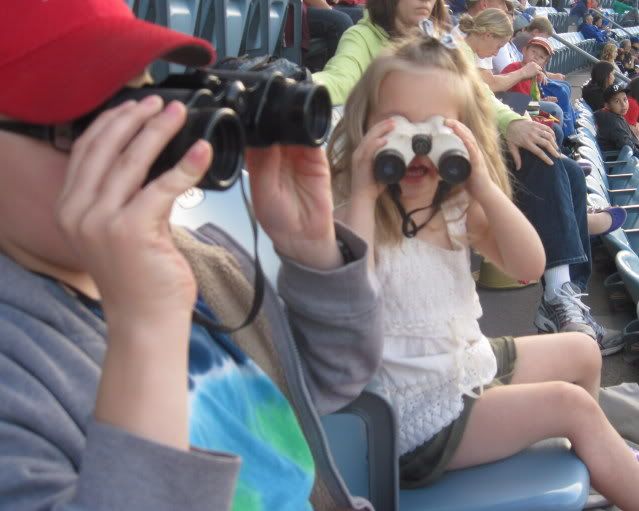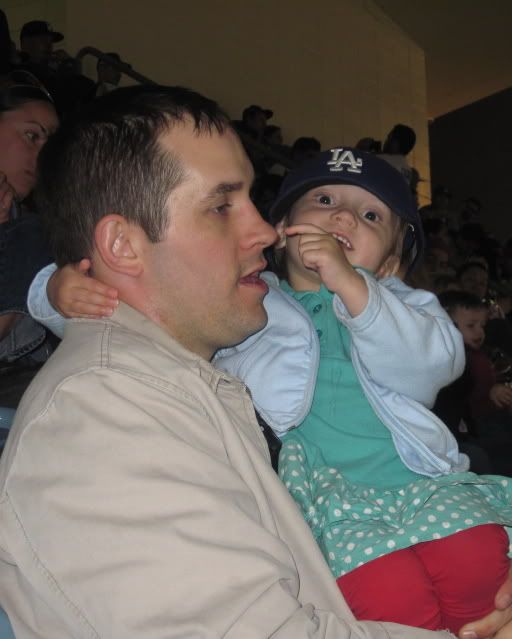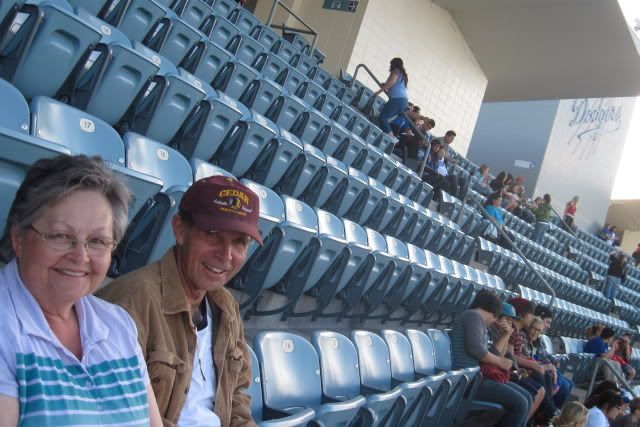 The highlight of the night for me was sitting, watching the game, talking to Eric, while overhearing my dad's mobile phone conversation with his big brother Steve. Here's the jist of the important part of it:
"Hey, guess where I am right now????? Dodger Stadium! Yup, we're at a game here for the first time in my whole life. We're down here with some of the kids. Yeah, it is pretty neat actually."
Now, my Uncle Steve (who has a son who played pro baseball for a few years back in the day) has apparently had a few chances to be in Dodger Stadium. All the same, it was obvious that he was pretty happy for my dad.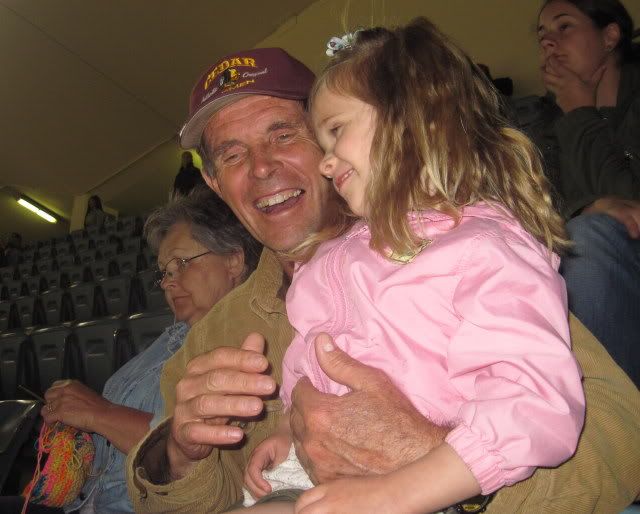 As am I.
(Yes, that's my mom crocheting there. It would appear that something else is in my blood too, no?)