About a month ago, Heather and I traveled down to Ogden to visit the Treehouse Museum there. We joined Eden, Heidi, and several other friends.
WHY DID WE NOT DO THIS SOONER???
The Treehouse Museum is hands down, my very favorite of all the children's museums I've experienced. Interesting, spacious, with a huge variety of opportunities, I don't know that it could be improved. A post will be coming soon with more photos of the whole experience. However, today's post is all about a 15 minute segment of time that Heather spent there.
In the Garden.
Heather is no stranger to gardens. How could she be? Every spring, summer, and fall, she and Grandma Cantwell spend hours upon hours each Monday and Wednesday working and playing together in grandma's garden. So, when she spied a quiet (deserted) garden area, she bee-lined it over there and got right to work.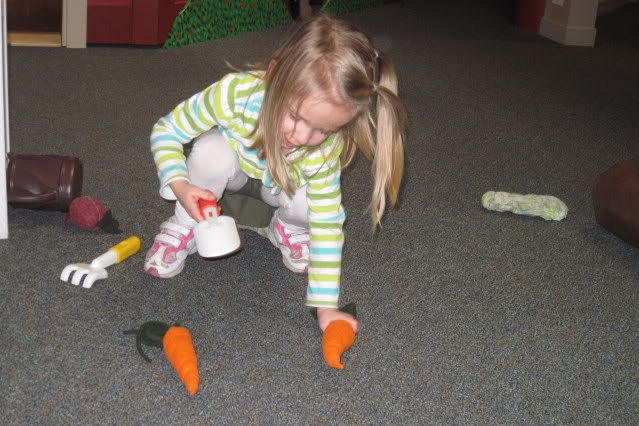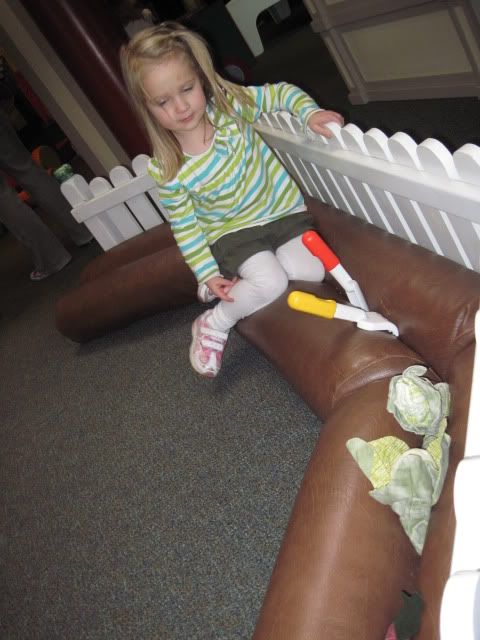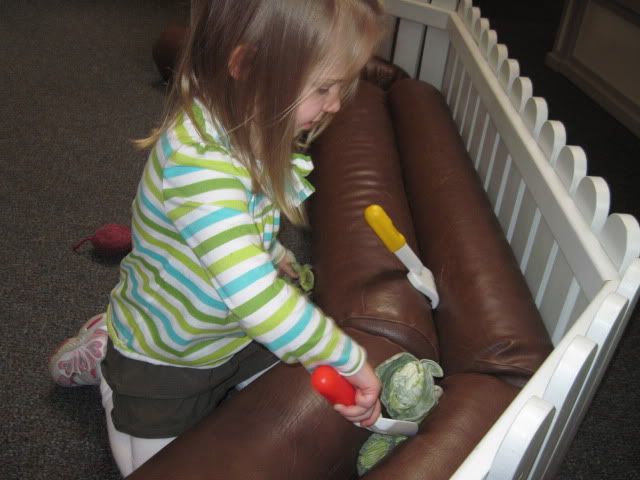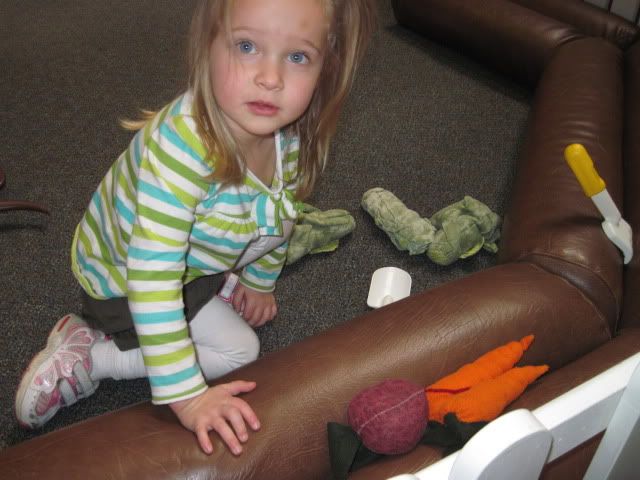 What's that you say?
You want to see more????
Well, okay.
5 points for the name of the song
2 points for the name of the musical
other points awarded by whim