Awhile back, I got to thinking about how the lion contributions around here had pretty much tapered down to nothing. I got wondering if perhaps the Lion-collecting thing had been a passing fad around here, whose time had come and gone.
Come to find, at least one USoSL member (whose name might just be Harmony) had been holding out on me, as a (pretty much foolproof) plan to add to our Midwinter Musical Madness joy, as well as garner a few points for herself. Sneaky girl.
Here are two lions, one (of which there are two photographs) taken in 2011 in Provo, Utah . . .
. . . and one of them taken in Franklin, Tennessee. This one was taken just before Christmas in a gift store of some kind. If you zoom in, you'll see that the price was $120, which is probably why we all need to settle for a photograph, rather than having visiting rights in Harmony & Jeff's home. There isn't anything to show the scale, but Harmony estimates that the Lion is around 18" high.
And then we have this shot of my adorable niece Cecily, (and the back of my adorable daughter, Heather) in the Logan Cemetery. We were there last month, and found this beauty.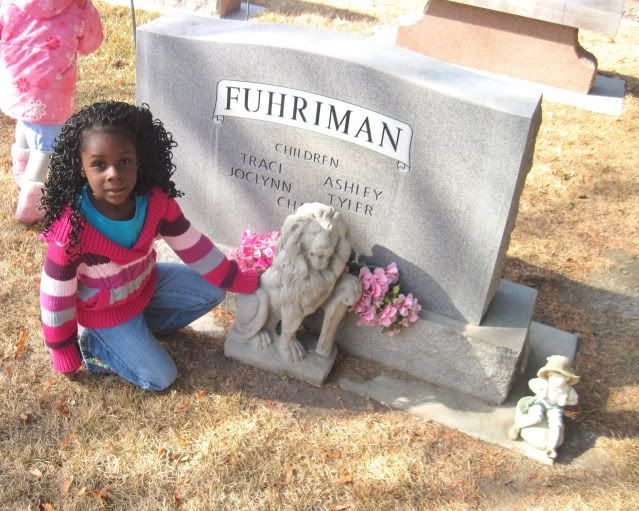 And there you have it. I had to stretch a bit for the title, but you know how it goes, there are only so many musicals that sing specifically about lions, after all.
5 points for the name of the song
2 points for the name of the musical
10 points if you can point us to the video where an Apostle quotes and/or sings from this particular song
.
other points awarded by whim