Remember when I promised you
a million pictures and a more detailed treatment
of a certain day with three certain girls?
Ta-Daaaah!
The day started out like any other day. Except for the fact that Cecily was in town.
We picked Cecily up, and headed for the Anthropology Museum at Utah State University. On the way, we called to see if Eden wanted to join us, and to our delight, she did!

I kind of like the story these pictures tell. Cecily is curious as to Heather's whereabouts and activities. Heather, on the other hand, is growing more and more weary of her mother's need to photo-document every single minute. That kid has a rough life, believe you me.
Eden joined us at the museum, where (after a brief jaunt through the actual exhibits) the girls got to work on making their very own Mardi Gras masks . . .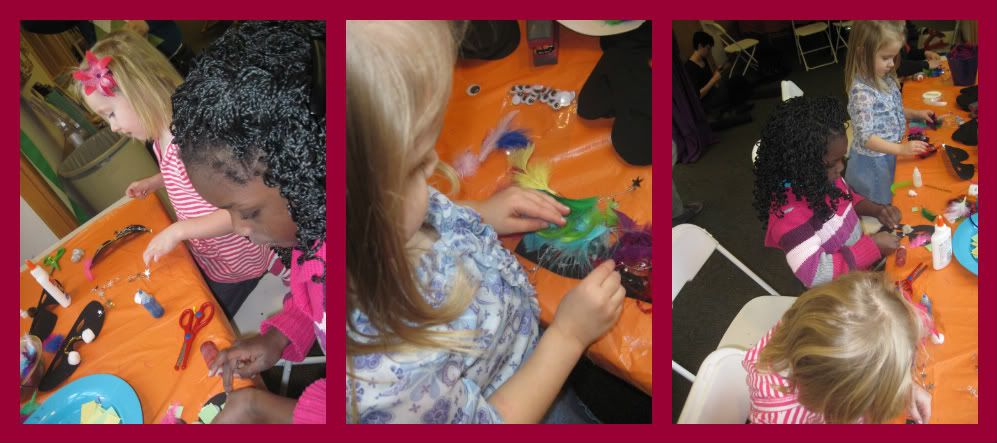 . . . and Mardi Gras beads.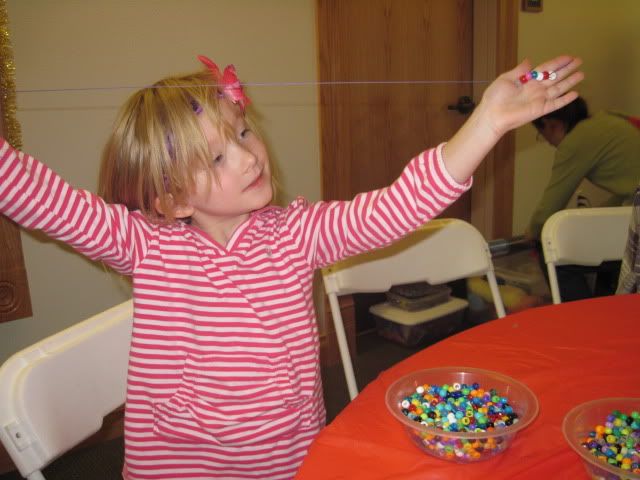 Before we left, one of the museum helpers asked if the girls would pose with their creations. They were only too happy to oblige.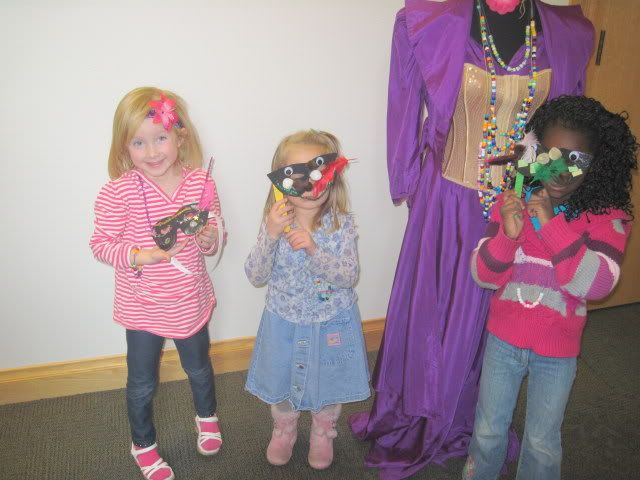 And then, we were off for more adventures!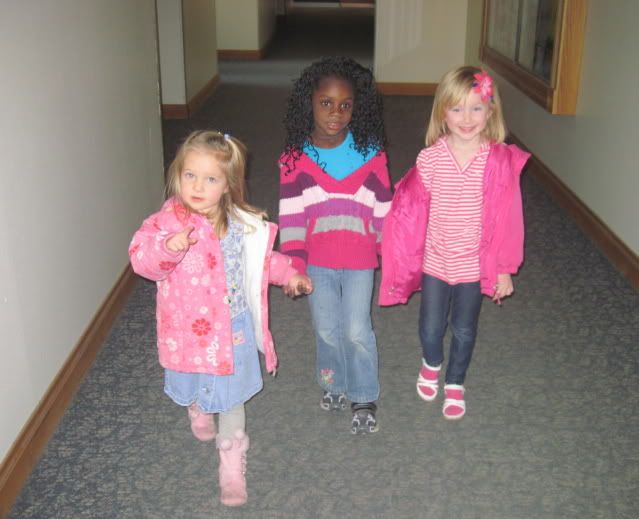 But not before we had a little grown-up/kid photoshoot.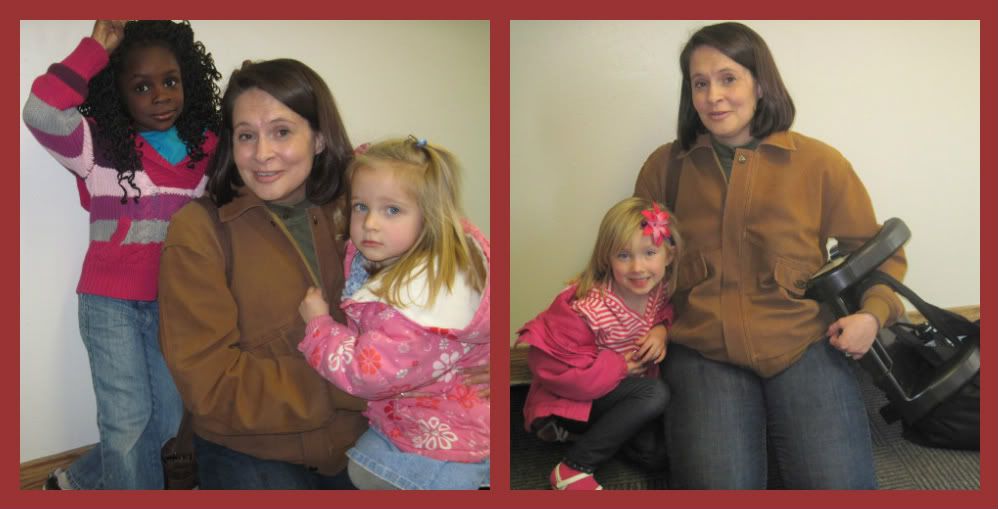 Eden took the picture on the left, I believe Cecily took the one on the right.
The girls took off, running for the bus stop (Don't worry Amy, I called them back before Cecily got out of my sight.)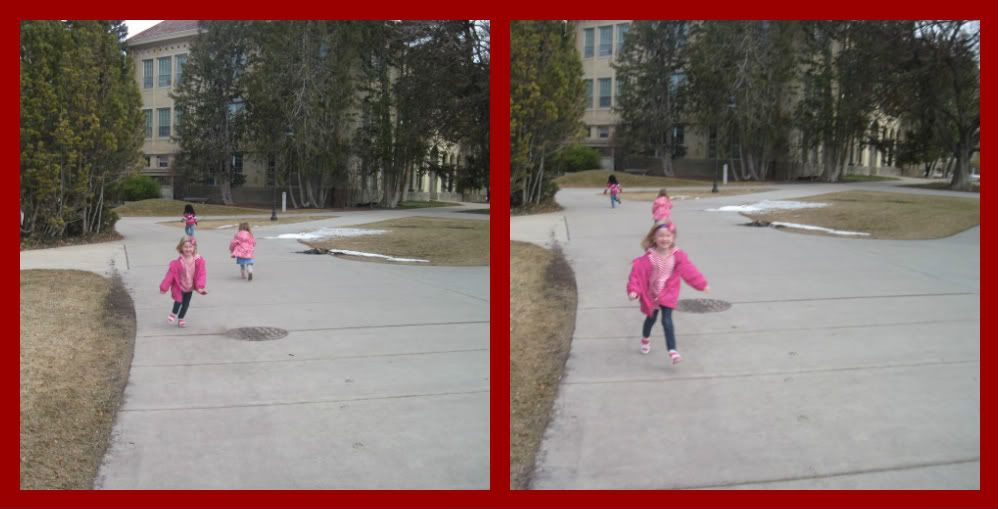 I love how the other two girls are bee-lining it to get as far away from me as we can, while Eden is turning around to come back and get me. It's always nice to be remembered, you know?
You will remember that while we were waiting for the bus, I was treated to a singing and dancing show that was second to none.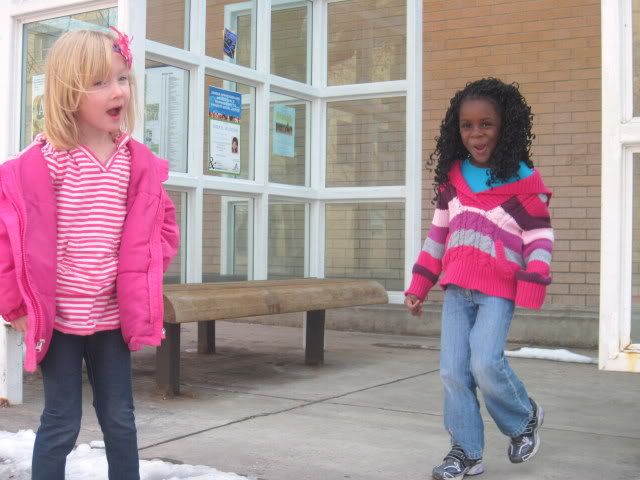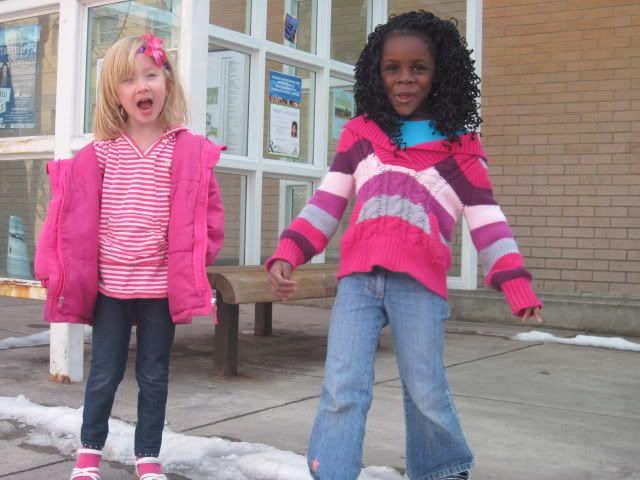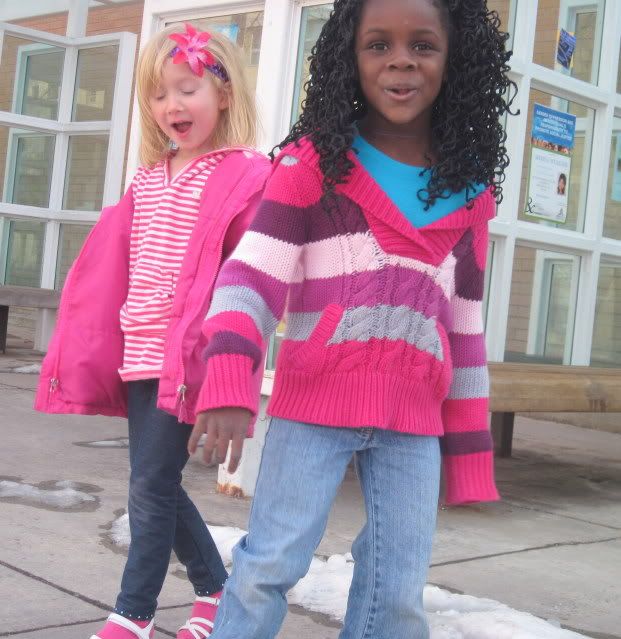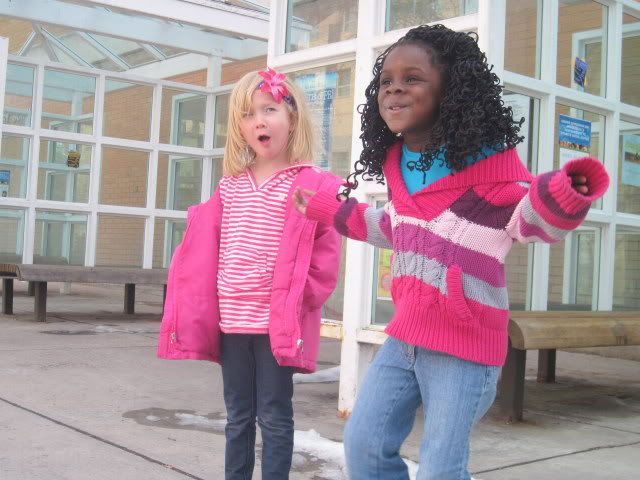 The bus arrived.
Using my amazing navigation skills, I accidentally got us all off the bus one or two stops too soon, which meant that we had a loooong walk (run) back to the car.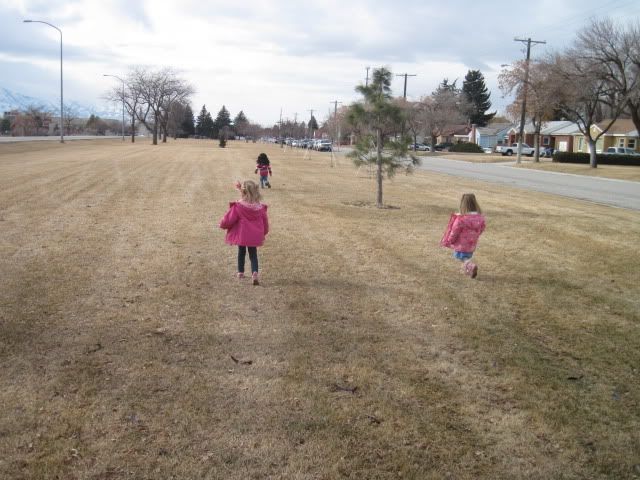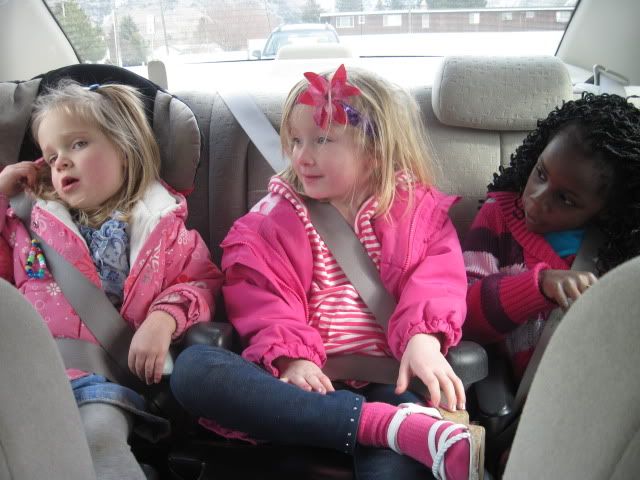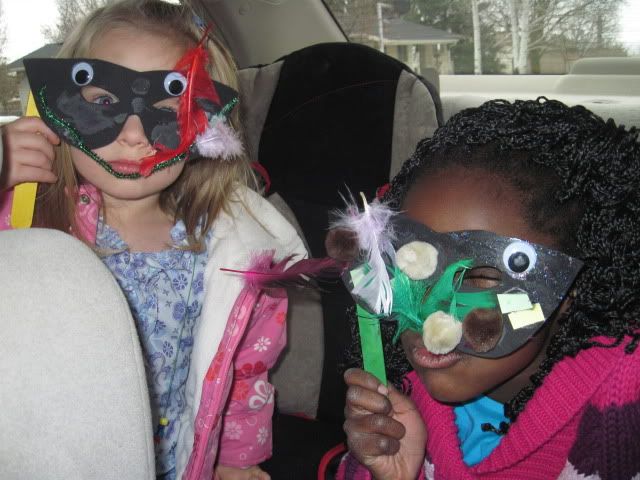 After that, we had lunch (at Cafe Rio), where all the girls insisted on Root Beer, even though I've since learned that for at least two of the girls, it is not necessarily the drink of choice. Then we went to the Cache Valley Mall, where the girls played around in the play area, along with about a million other kids (no pictures, sorry). I had a small moment of panic when I was scanning over the kids to find the shirts belonging to "my" girls. I could find Heather's blue and purple floral, and Eden's pink and white stripe, but Cecily had taken off her sweater, and I couldn't for the life of me remember what color shirt she had been wearing underneath (it was turquoise blue, you will note from the picture above). Seriously, I was kind of freaking out as I scanned the kids, looking all over for a shirt that looked like it could belong to Cecily.
Fortunately, after about a minute of pure panic, I remembered that Cecily's skin and hair colors weren't exactly conducive to "blending in" here in rural northern Utah, and I stopped looking for shirt color, and instead started looking for a head of gorgeous black hair. Immediately, I located Cecily, and all was well again.
After we had played ourselves out, it was time to jump back in the car, and deposit all the girls back at their respective homes, and with their respective mothers.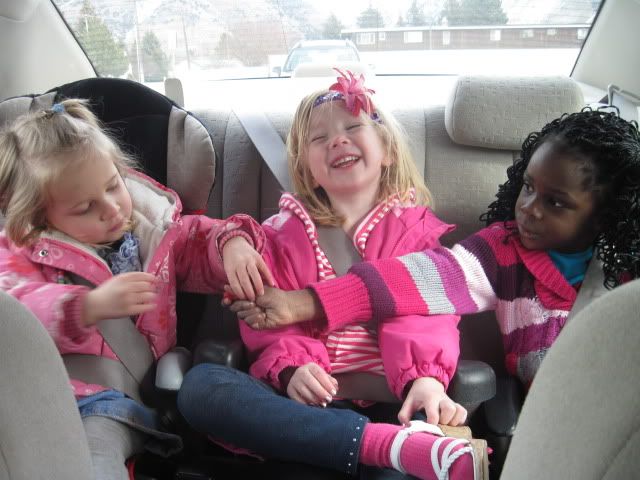 Eden's face here pretty much sums up the day, as far as I'm concerned.