Things have been entirely too healthy around here lately.
To put an end to that, I'm about to share with you one of the most closely guarded secrets of the Willis Clan.
Yes, I'm talking about my grandmother's recipe for toffee sweets. A recipe which may have been handed to her from her mother, Lucy Grant Cannon. A recipe which is as delicious as it is bad for you. A recipe which, (as you might remember) I call "
Robert's Imagination Bars
".
(A recipe which is actually not a closely guarded secret. We aren't real recipe snobs around these parts. We're share and share alike kind of people. But really, doesn't it seem more thrilling to be getting a secret recipe? I thought so.)
These bars are the epitome of decadence. They are essentially fat mixed with sugar, topped by sugar, topped by more fat and sugar. But, I'll say this, stuff that is bad for you,
never ever
tasted so good.
A few weeks ago, I made these to take to our
Hawaiin Haystack celebration
following Big Emma's baptism. I am not exaggerating or kidding in the least when I say that every person who had one of these raved and raved about them. It was a proud moment for me.
Here's the recipe:
Toffee Sweets- Grandma Willis
Cream till fluffy: 1 cup margarine
Spread in greased 9x13" pan. Bake at 350 for 10-15 minutes. Do NOT overcook. Cool. Spread with powdered sugar icing (recipe below).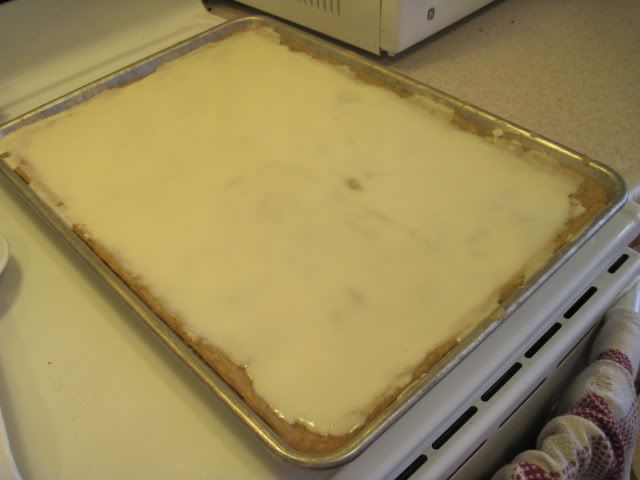 I doubled the recipe--that's why this pan is so much bigger than a 9x13"
Spread with chocolate glaze (recipe below).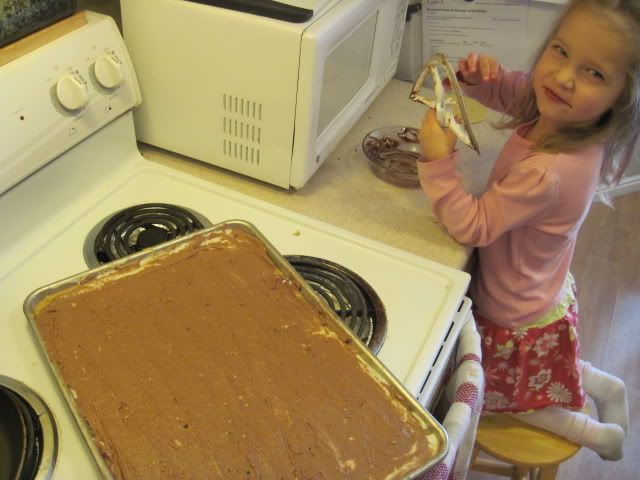 Sprinkle with 2/3 cups chopped nuts. (This is an optional addition. I never add the nuts. That's because I'm too lazy to chop them)
2 squares semi-sweet chocolate, melted (I usually use 2 oz semi-sweet chocolate chips instead, 'cuz I don't keep semi-sweet chocolate squares on hand)
Cream ½ cup butter or margarine with 2/3 cup powdered sugar. Add chocolate and 2 egg yolks. Mix well.
* * *
Notes that may or may not be best taken with a grain of salt:
If you use fat-free evaporated milk for those 6 Tbs in the powdered sugar icing, you'll save a few calories. (They practically make this a health food!)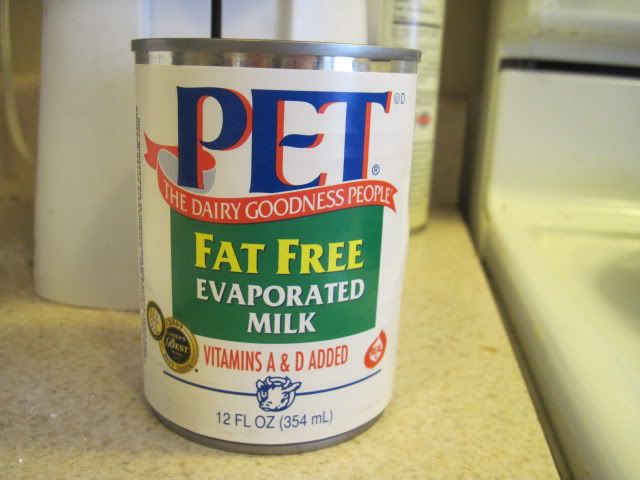 After I add the chocolate chips, I like to put the bag in the deep freeze. That helps me forget about them, which makes me less likely to have a little "chocolate chip handful" snack later on in the day.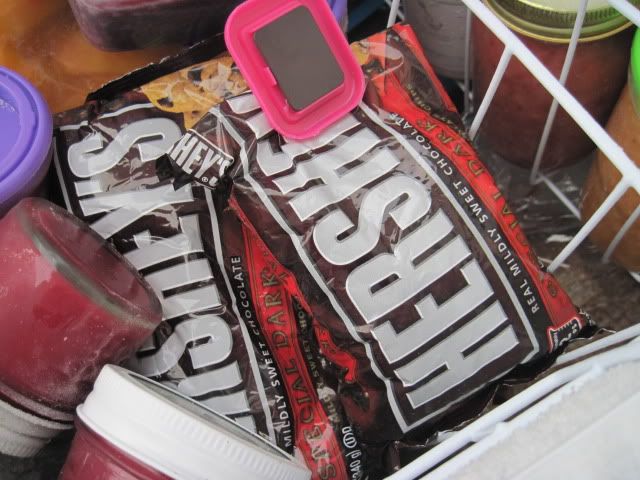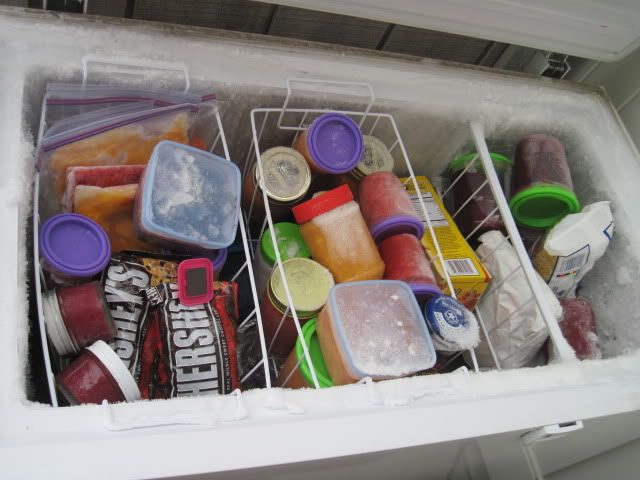 For an additional barrier, I like to cover up the chocolate chips with a little package of pureed peaches. Maybe you will see this as a sign of weakness (and it kind of is, truth be told) but I hold by the saying, "out of sight, out of mind", and I do end up pawing through that freezer for one thing or another several times each week.
So, out of mind is a good thing.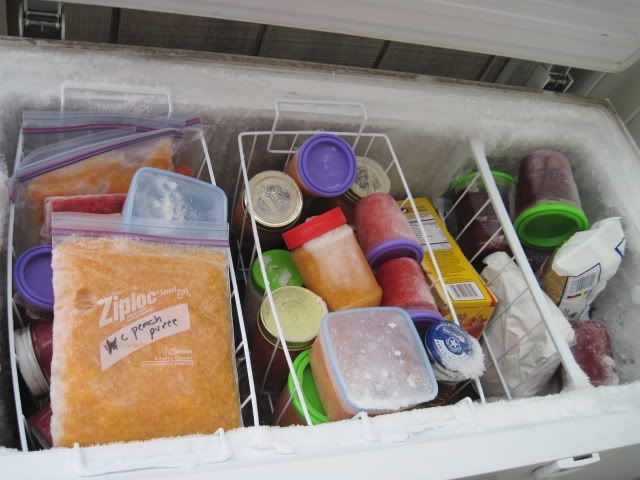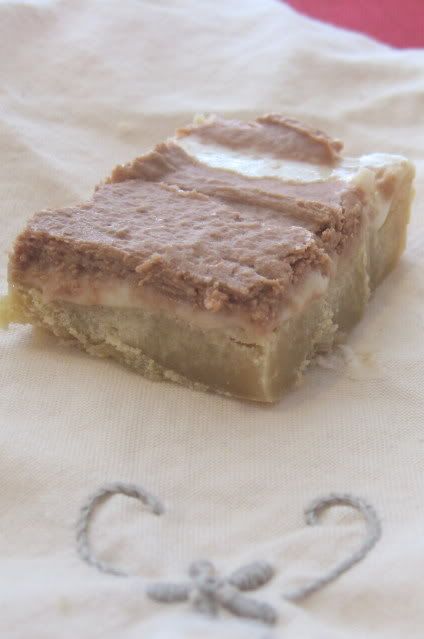 When it came time to serve these to the after-baptism crowd, I cut the bars that were this size in two. Seriously, these babies are super rich, so small is just fine.
Enjoy!
5 points for the name of the song
2 points for the name of the musical
other points awarded as whims dictate