Just 'cuz I know you've been wondering, here is an update from the play kitchen.
Awhile back, Heather noticed that while her kitchen and mom's kitchen both featured microwave ovens, refrigerators, dishwashers, ovens, and telephones,
mom's
kitchen also featured coupons and pictures of family members,
and pens and pencils by the telephone.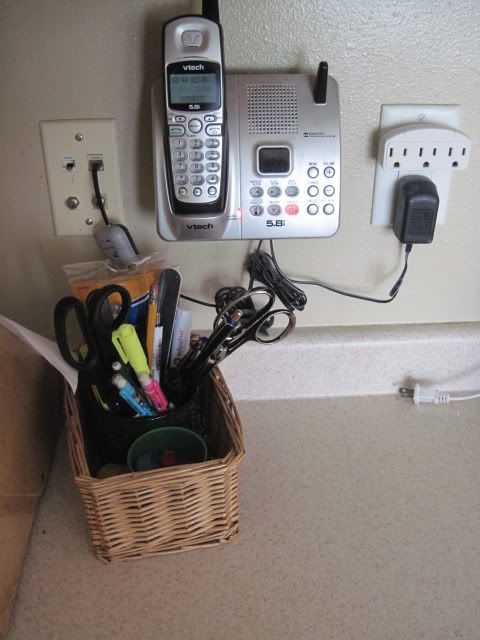 Well, that just wouldn't do. So, Heather determined that she would need to have the same.
And now she does.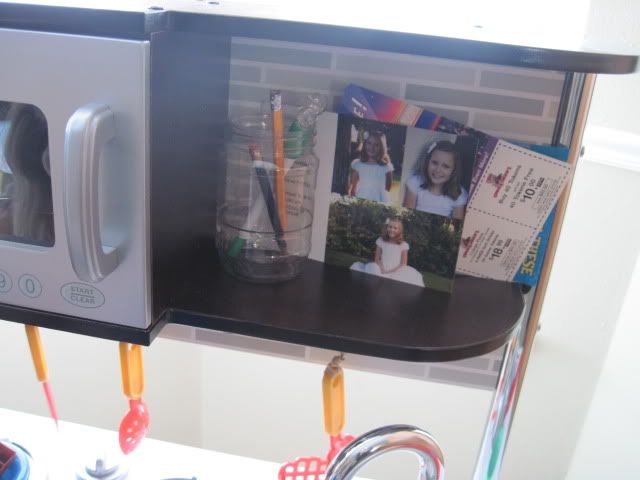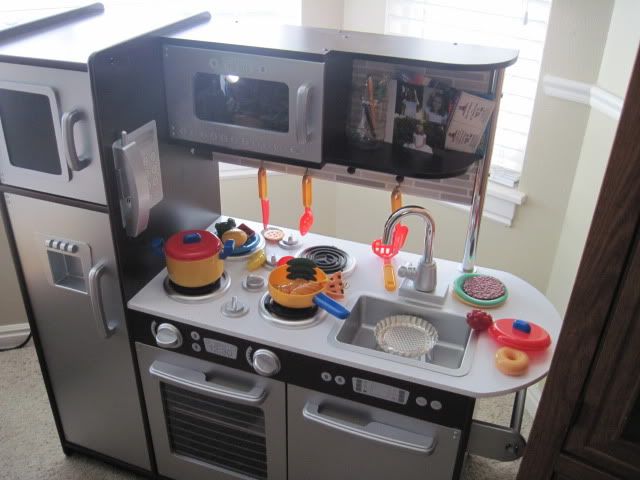 To say that she's pleased with herself just might qualify as the understatement of the year.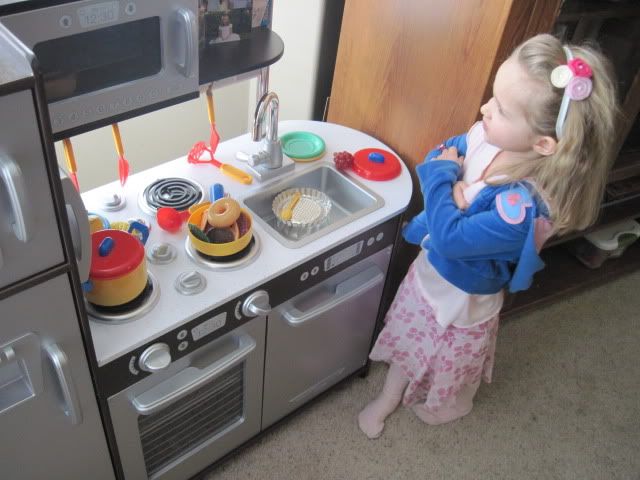 5 points for the name of the song
2 points for the musical
other points awarded by whim