In connection with
this post
, Harmony asked about Heather's bedtime reading.
I aim to please:
The downstairs book basket, from which bedtime selections are made.
(I rotate these from time to time, though some never leave the basket.)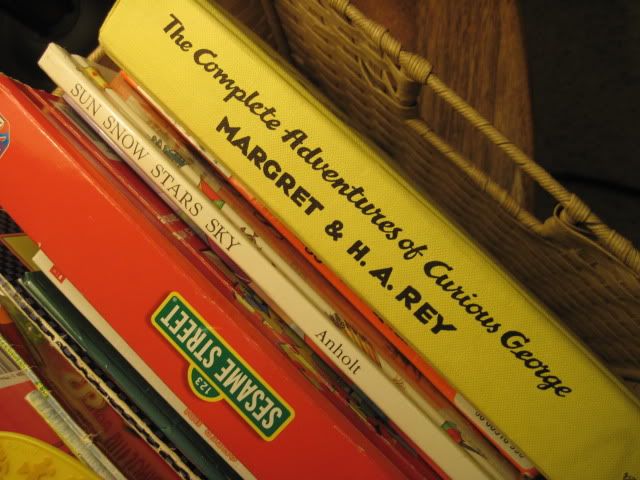 Curious George is the undisputed leader in the battle for both Heather's and Eric's affections. I can't tell you how helpful Curious George goes to the Hospital has been on days when we have had to visit the doctor.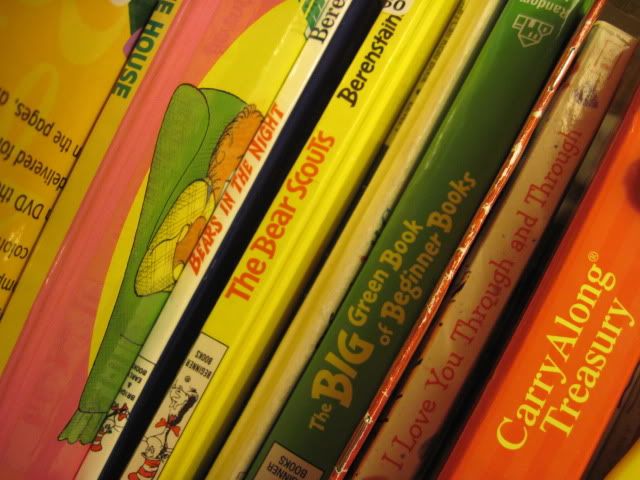 The Berenstain Bears are also beloved favorites.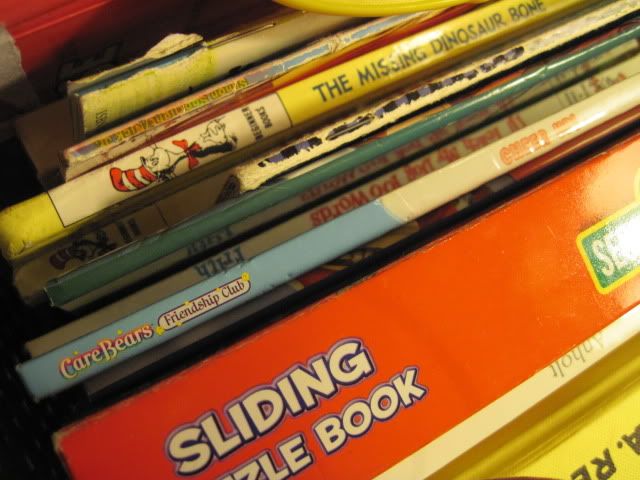 Lately, the lone CareBears book in our collection has been getting quite a bit of play.