Current Bedtime Reading Selections in the Cantwell Home:
Mine: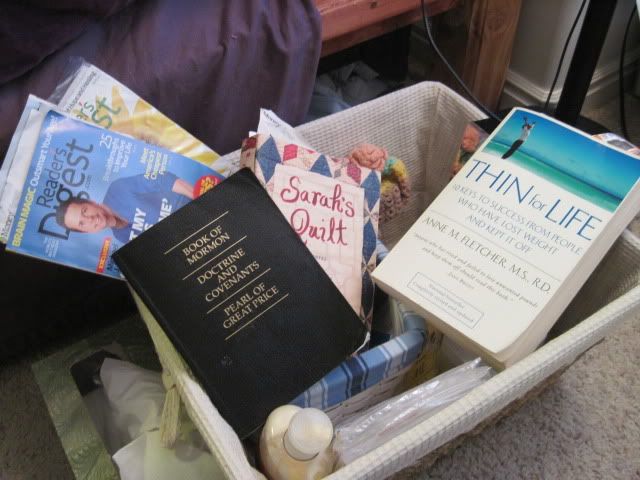 The Book of Mormon (occasionally I check in with the other two books in the volume as well)
Sarah's Quilt (Sequel to These Is My Words)
Thin For Life: 10 Keys to Success from People Who Have Lost Weight and Kept it Off
Eric's:
A Short History of Modern Philosophy
Unnatural Selections (a Far Side Collection)
An Intelligent Person's Guide to Philosophy
Thunderbolts' Caged Angels (a graphic novel, otherwise known as a bound collection of comic books in a single series)
Complete Tales & Poems of Edgar Allan Poe
I don't really know what more I can say about this. I think it's interesting that Eric has both the lightest reading and the heaviest reading in his stack. (Unless you consider Reader's Digest lighter than comics and cartoons, that is.) I also think it's interesting (but reassuring as well) that we have one book in common, and it is the Book of Mormon.
Other than that, I just think it's kind of fun. Maybe I'll do this again in 6 months or so. We'll see.