I didn't take very many photos on Christmas Day, because I was too busy enjoying the novelty of having a kid in my own home, a kid who wasn't a niece or nephew, and a kid who really "got" Christmas for the first time ever. Oh my goodness, why didn't anyone tell me that would be so much fun?
(Okay--lots of people told me it would be so much fun. They were right. One hundred percent right.)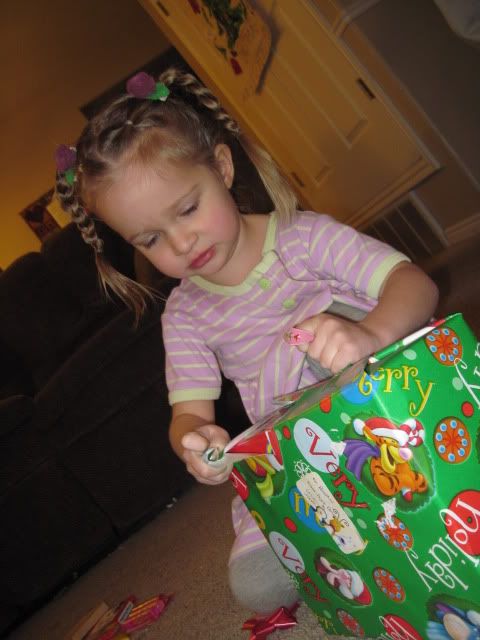 If you look on Heather's indext finger, you can see "the ring that will live in infamy."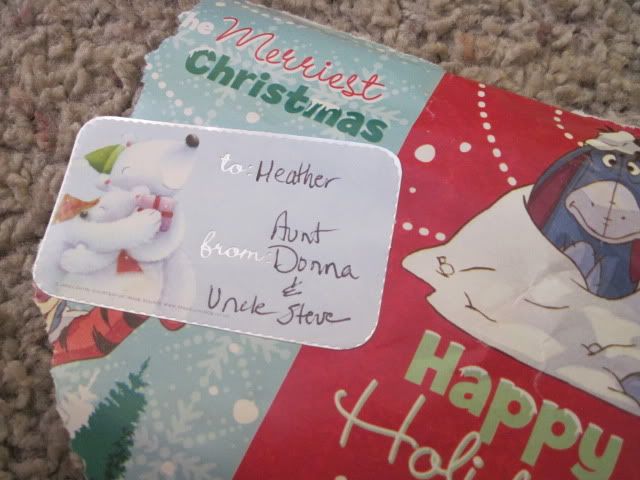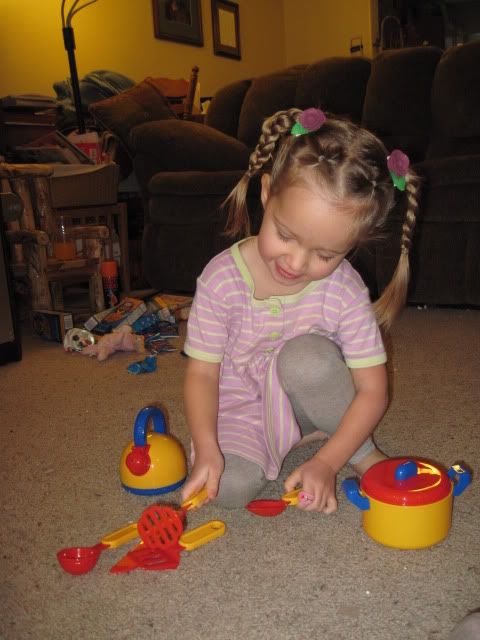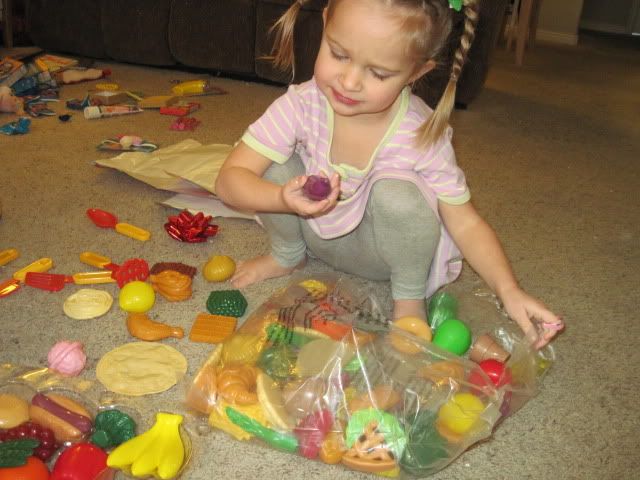 After we opened presents (I got a jar of raspberry vinegar from Santa --a definite indulgence at $8 for a small bottle, and a beautiful necklace from Eric, among other gifts) and played a bit,
. . . it was time to gussy up and get to church.
Church was lovely. As you will remember, Heather spent the hour telling anyone who would listen about the ring that Santa Claus brought her.
After church, Eric took a (well deserved) nap, and Heather and I watched the Winnie the Pooh movie that Santa had brought. Afterwards, we went out to Grandma and Grandpas for Christmas Dinner and some additional present opening. I took no pictures whatsoever. As usual (and as expected), it was a glorious time.
As night approached, we hopped in the car and went back home. We wanted to catch up on our sleep, because the next day we were heading to Cedar City for
even more
present opening, and
even more
cousin time. Does it get any better?
Tune in later to find out!!!