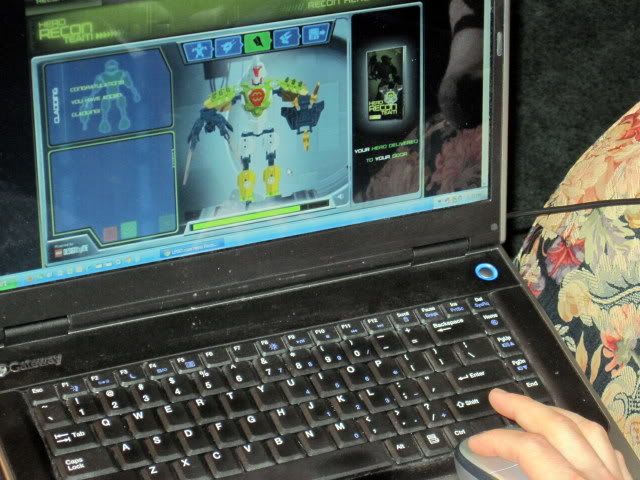 Eric's Laptop, Black Friday, 2011
It looks like it might only be a matter of time before Nader (Given name "Kristian", elongated to "Kristian-ater", then shortened to "Nader") joins Spencer and Eric, entering the ranks as a Robot Hero Guardian in training.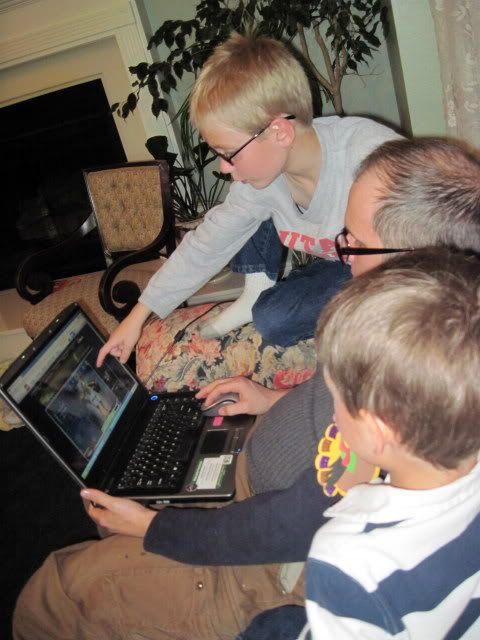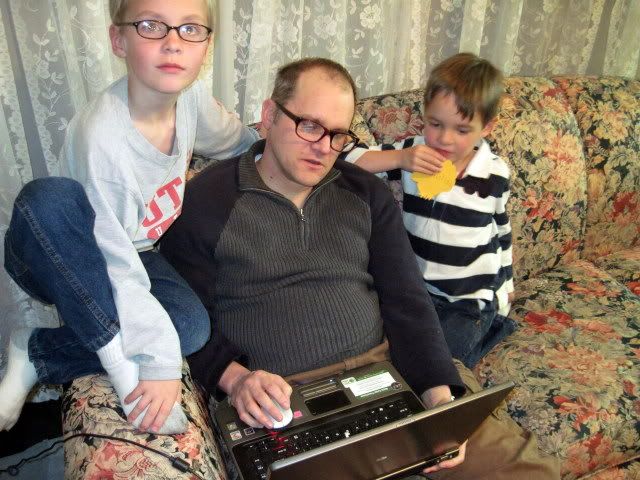 Speaking of Nader, he is single-handedly responsible for me playing about one-thousand games of Uno over the Thanksgiving break. We played seven-card Uno, five-card Uno, one-card Uno, Stack Attack Uno, and one or two other variations that I didn't really catch. I enjoyed it most of the time, and I always enjoyed watching him sneak over to grandma's cards, hide them behind his back, and casually saunter over to me anytime I was not actively engaged in something else to ask if I'd be interested in a game. Word on the street is that his own set of Uno cards will be on the way to him soon, via the North Pole.
(Admit it--that title is brilliant wordsmithing, no? I'm amazing!)