The day before Heather and I headed home, we all carved pumpkins.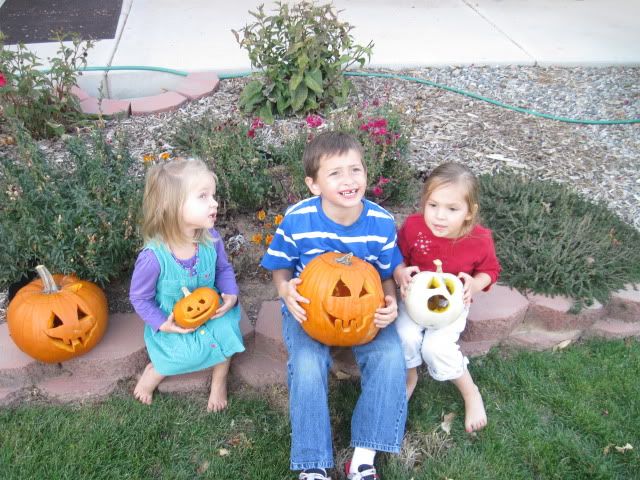 This picture cracks me up. What planet are these kids on?
This one is somewhat better: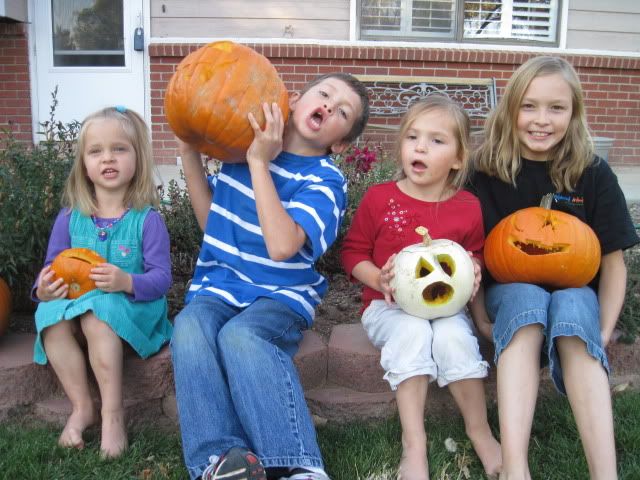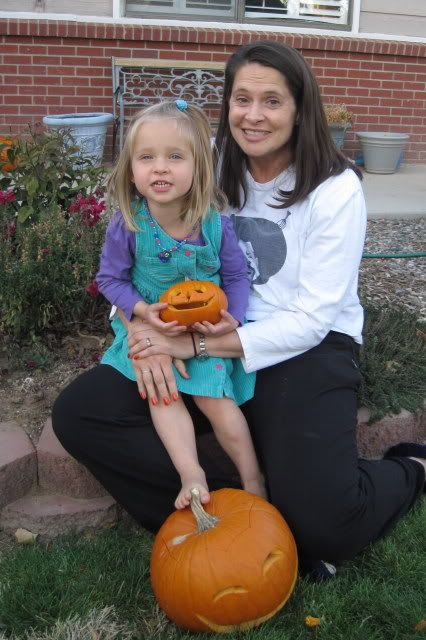 And finally, proof that I was there too.
That concludes our account of the trip to Glorious Grand Junction. Thank you, and good night.