Like many small families with both sets of parents within driving distance, we alternate Christmas and Thanksgiving between our families. This year was a Corry Thanksgiving year, and will be a Cantwell Christmas. (Although we will probably travel down to Cedar City for a few days between Christmas and New Years.)
(And, for my siblings/nieces who are reading this, "probably" means "definitely", but I don't want any of the crazies who are jealous of our fabulous worldly possessions to read this and know when exactly they will have the best chance of being able to help themselves to our stuff.)
Corry Thanksgivings generally carry the added benefit of the harvesting of a real Christmas tree from the family land up Cedar Mountain. This year, that was looking iffy though. In October a
huge landslide
took out the main road, and the most convenient alternate route is generally not plowed in the winter.
Fortunately, it turned out to be an unusually dry November in Southern Utah this year, making it so the road was passable by my father and his trusty
Ford
GMC truck.
(EDIT: Jacob pointed out that my dad doesn't have a Ford anymore. Upon further fact checking consisting of a call to said father, I discovered that he traded in the Ford for a GMC over three years ago. Who knew?)
So, the day after Thanksgiving, we hopped in the truck with my parents and made our way up the mountain. It was a little precarious at times, between
idiot
inexperienced out-of-state drivers stopping in the middle of slick one-lane roads to have conferences, and at least one large tree that had fallen across the road, but we made it all right, and when I started to get nervous, I took comfort in the fact that Eric has
magnificent
upper body strength, and my dad is no slouch either, reassuring me that we would be able to get out of any scrapes that might have come our way.
In short, we found a great tree, and we had a great time. Does it get any better?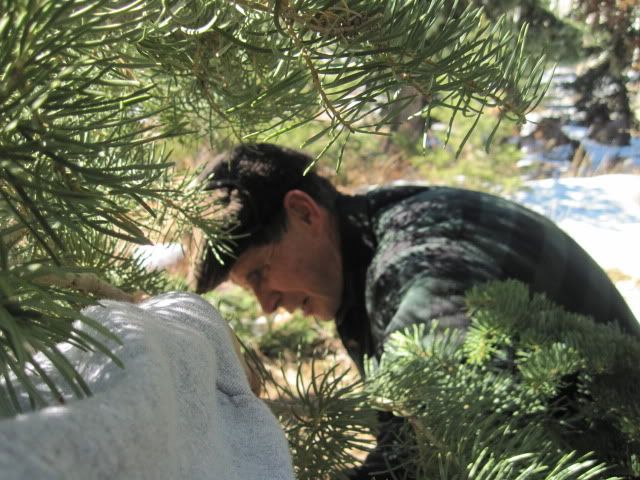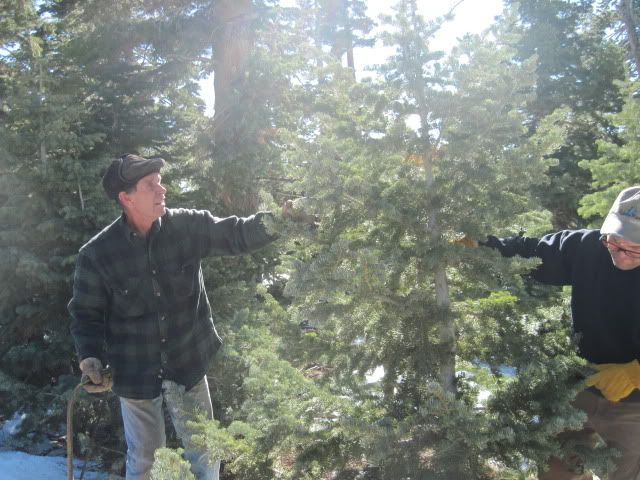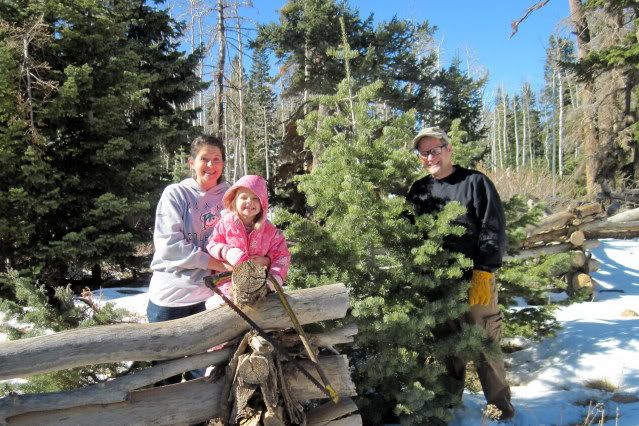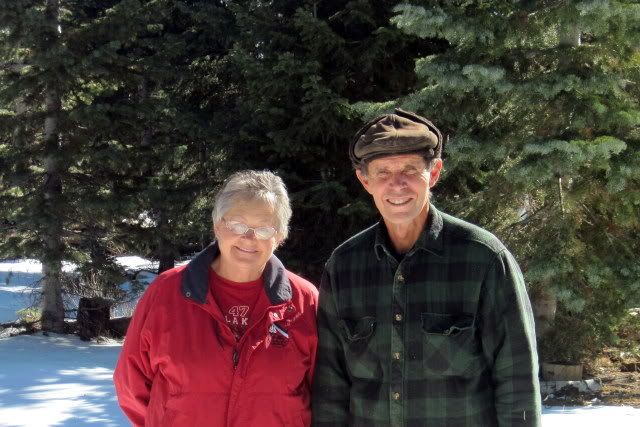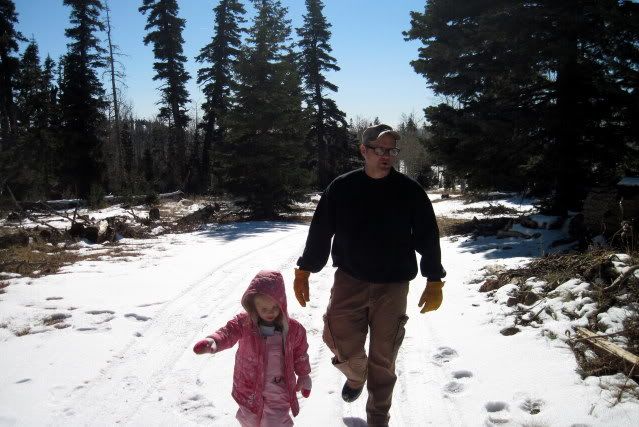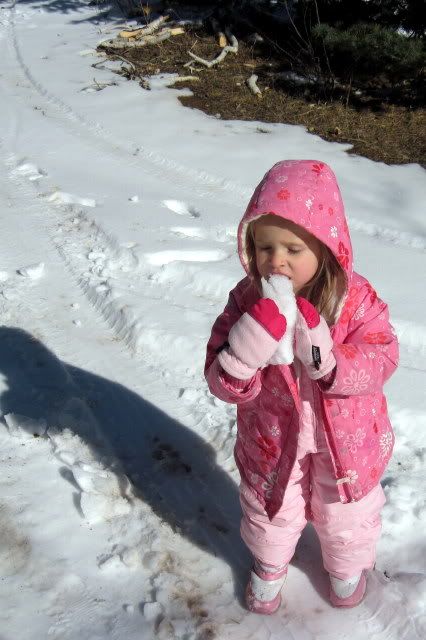 This year Heather has a love affair with the taste of snow. I've tried to dissuade her, and I still put my foot down at the stuff that's been on he ground for more than a day. However, sometimes I just don't have the fight in me, and all I can do is make sure that it's white snow that she's eating. (I worry a little, but the fact is, I was exactly the same way, and eating snow all winter never caused me to be any worse the wear.)