Remember how I used to be a runner?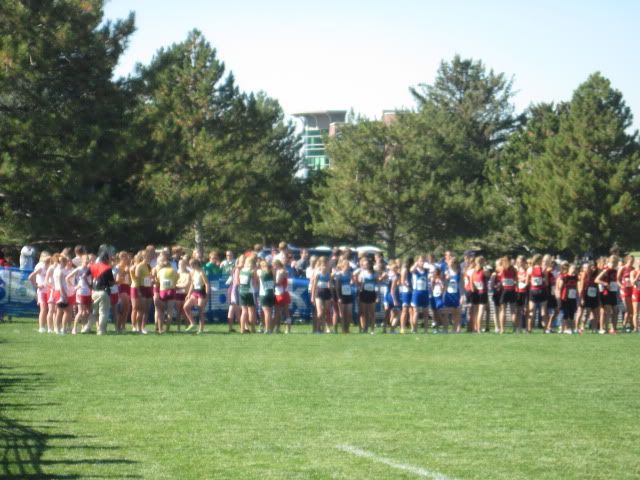 This is a shot of the 3-A girls lining up to start the Utah State Cross-Country competition last month. One of those girls on the left hand side in the gold and maroon is my niece, Kaylee. Kaylee is the reason that I was even at the competition and was able to take this picture.
As the girls were lining up, I felt the anticipation in the air. As exciting as it all was, and as happy as I was that Kaylee was having the opportunity to do it, I have to admit that the overwhelming feeling that I had was one of relief, absolute relief that I will never ever ever ever again have to experience the nervous tension of stepping on the starting line of a State Cross-Country meet.
(It's kind of like how I feel about serving as a Mormon Missionary. Soooo glad I did it. Sooo glad I don't have to do it again.)