The highlight of our jaunt to Grand Junction was attending the ward Trunk-or-Treat party on the Saturday before Halloween.
I had spent the previous month poring over pinterest, looking for interesting-but-easy face painting for fairies, only to have go time come, and discover that Heather wouldn't let me touch her face with anything resembling paint or make-up.
Fortunately, Pirate Evan came through in the clutch, letting me use my mad skillz to smudge a beard on that adorable face. (Truth be told, it's probably about as much as I could manage, considering my art disability.)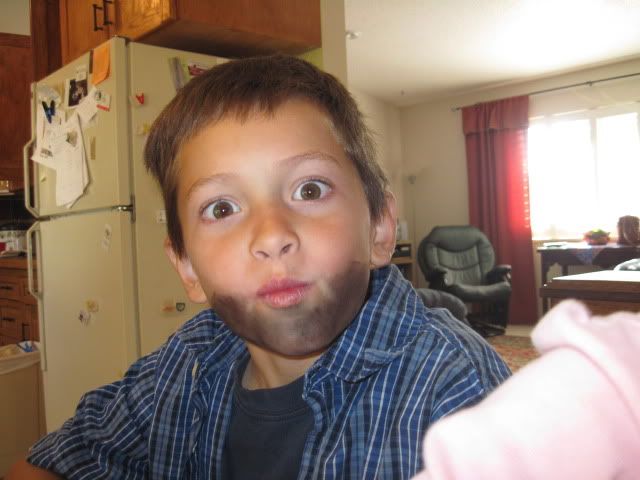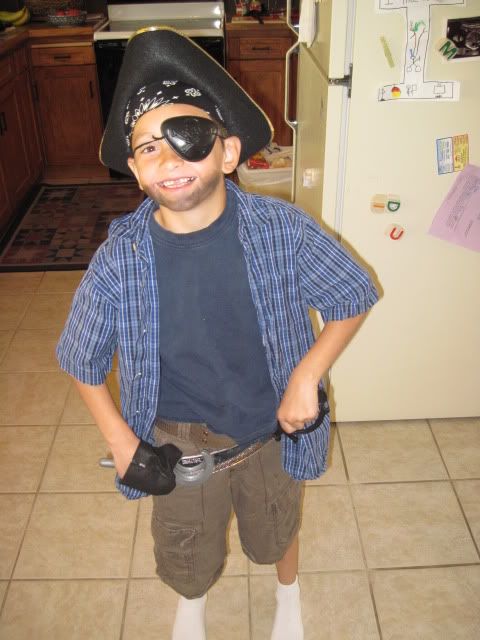 Just as everyone was almost ready to go, Becca got a phone call from a realtor, asking if they could bring a potential buyer to the house in 30 minutes (or, it might have been an hour). We all went into super-clean mode, picking-up, organizing, scrubbing, you name it. When the time had arrived, we piled into the car and headed to the church for chili and cornbread, and most importantly, trick-or-treating.
(Incidentally, my sister is moving to Arizona in a few weeks. If any of you are looking or know someone who is looking to move to Glorious Grand Junction, and would like a reasonably priced loved-filled home in a friendly neighborhood,
have I got the house for you!)
Anyway . . .
This girl cracks me up. Supposedly, once Jane heard that her big brother Evan was going to be a pirate for Halloween, she determined that she wanted to be a pirate as well. But, not just any pirate. No, she wanted to be a
Spanish Dancer Pirate
. As you all know, that's a whole different animal.
I think the thumb in the mouth is particularly frightening. You wouldn't want to run into this pirate in the dead of night, no siree.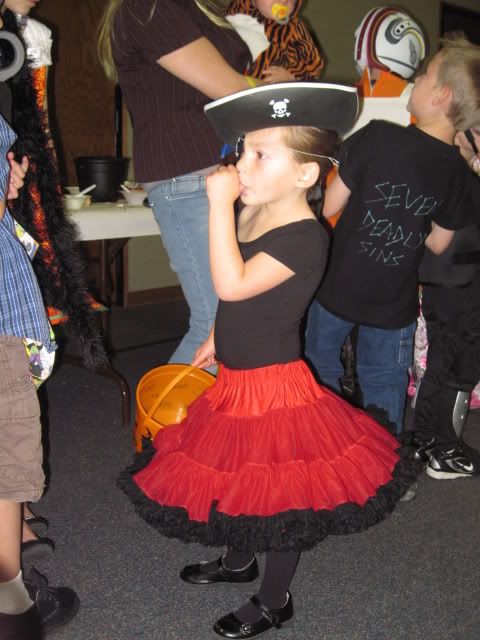 When it came time to do the actual trick-or-treating, Heather got a real boon:

Evan, who had done this a time or two before, basically took Heather by the hand and led her to all the different cars, again and again and again. She was in
heaven.
Jane joined them for rounds one and two, but after that, her interest waned, and she took over the handing-out duty, along with Becca.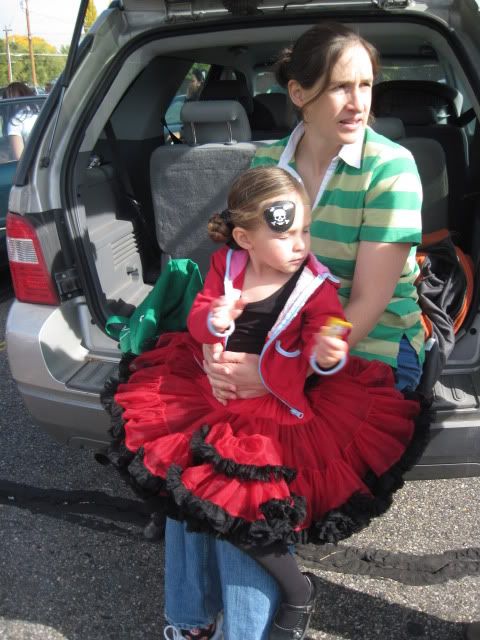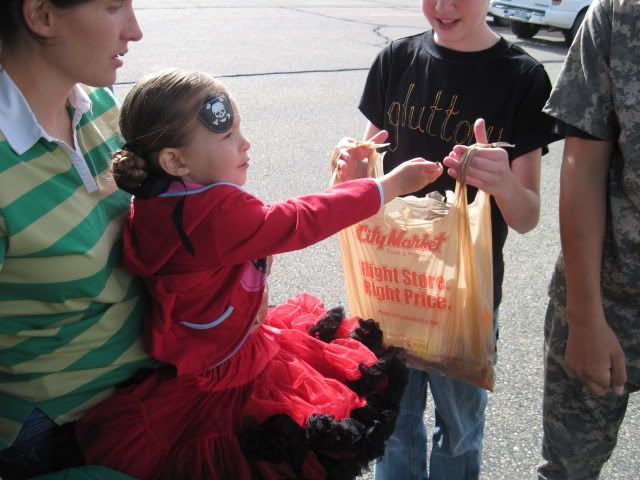 And then there was Marian: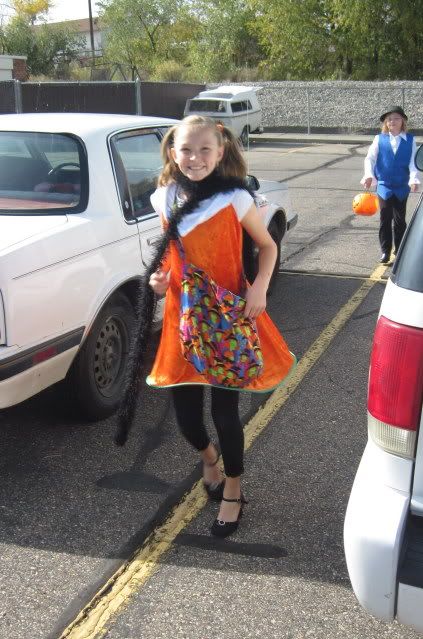 When we arrived in Grand Junction (a day and a half before the Trunk-or-Treat), Marian had yet to decide what she was going to be for Halloween. She came up with this go-go girl costume (with the help of her mom) in about 30 minutes, while browsing through a local goodwill store. Pretty impressive if you ask me.
And that pretty much wraps it all up. Of course, no trunk-or-treat/trick-or-treat report would be complete without a picture of
the loot.
So, here: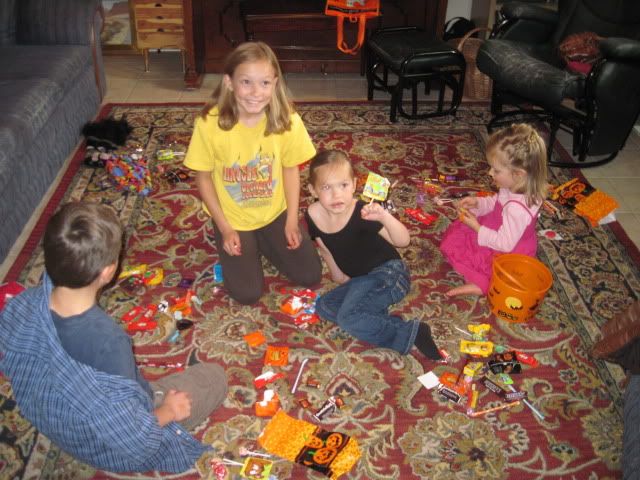 One more Grand Junction post, and then I'll probably have Thanksgiving pics to share. Really, could anything be better?