Big news on the USoSL front!
We have a
new
member, as well as some more additions from some old-timers. One of the additions comes from my neck of the woods, by a person who doesn't even live in my neck of the woods. Shame on me!
Anyway, enough intro--let's get to the pics!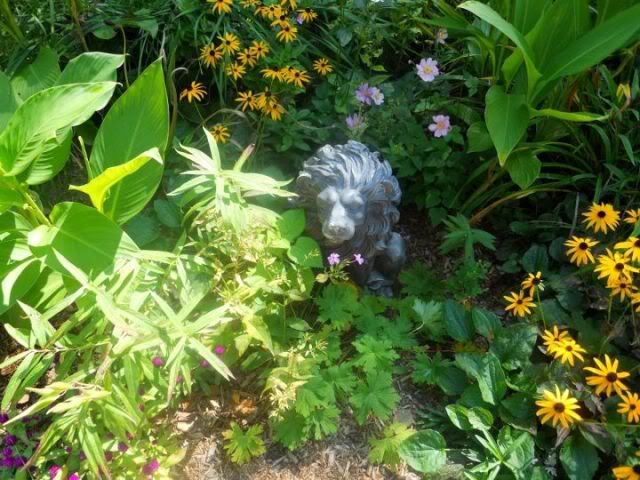 This little gem comes from
Heather
, and was taken at the Dahlem Environmental Education Center in Jackson Michigan. Isn't it adorable? Honestly, I would
love
to have a little guy like this in my front flower garden.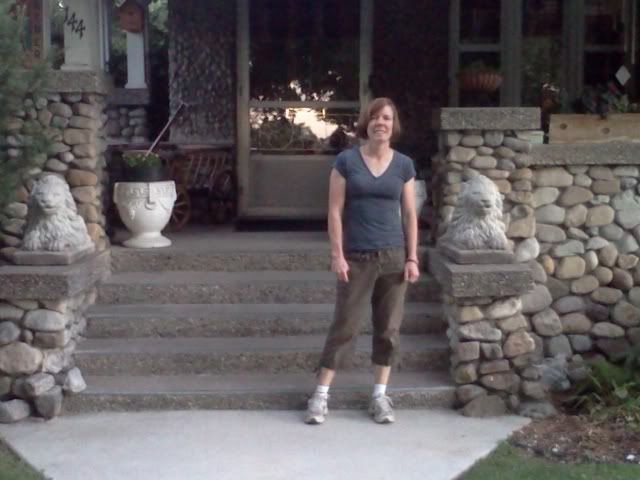 This fine specimen can be found in Logan, just northwest of the LDS temple there.
Harmony
found it for our viewing pleasure.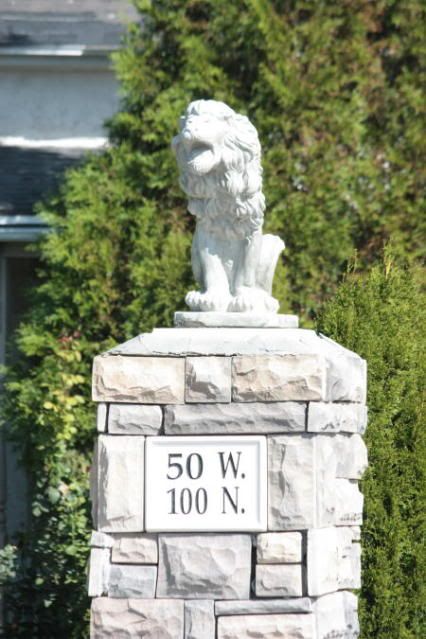 This one is also courtesy of Harmony, and can be found in American Fork, Utah. Turns out, Harmony's son (seven-years old) saw it on the way to a soccer game, and pointed it out. Is it weird of me to say that it warms my heart to see the lionspotting tradition passed on to a second generation? Harmony--please tell said son (whose name I'm not including here for his privacy) that he is now the youngest official member of USoSL.
(Also--Harmony has intimated that she might be able to get another lion shot, this one from Venice. When did Harmony go to Venice you ask? Never that I know of. But, she is currently hosting a foreign exchange student who took a family vacation there recently. So, we'll all watch and hope for that, won't we?)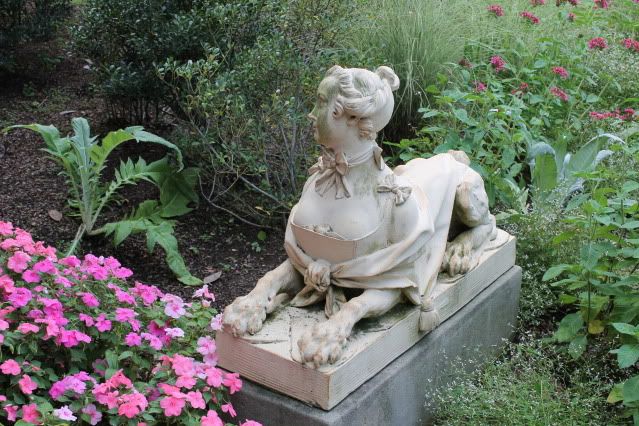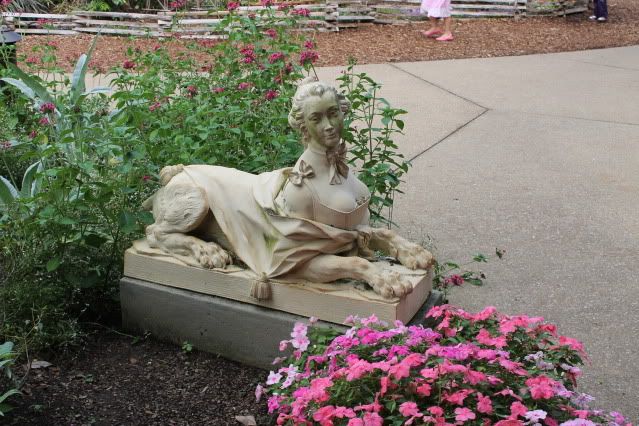 This lion comes to us courtesy of
Elder Packer
, and is found in the Cheekwood Gardens, in Nashville Tennessee. It's pretty intriguing, don't you think?