Remember back when I posted
this
? No? Well, okay, I'll copy it below again.
Experts say that younger children are starved for hands-on, focused playtime. So, set a quiet timer for 15 minutes, and drop the cell phone and play like you used to. Take a trip to the backyard to look for bugs, make a couch fort, or just tell a story (advises Kathy Hirsch-Pasek, PhD, author of Einstein Never Used Flash Cards).
A little bit ago, I decided to try it. So, I set the kitchen timer for 15 minutes, took off my watch, closed my eyes to the chores that needed to be done, and resolved to spend some dedicated time pretending with Heather.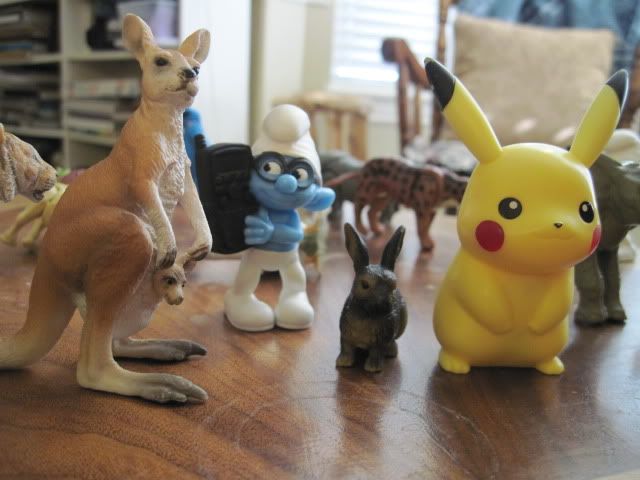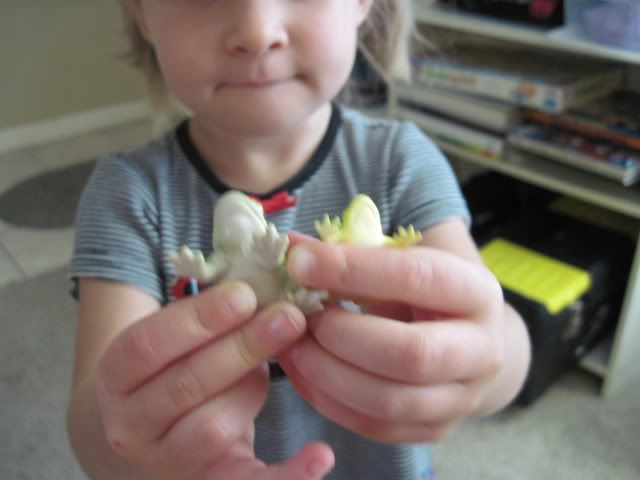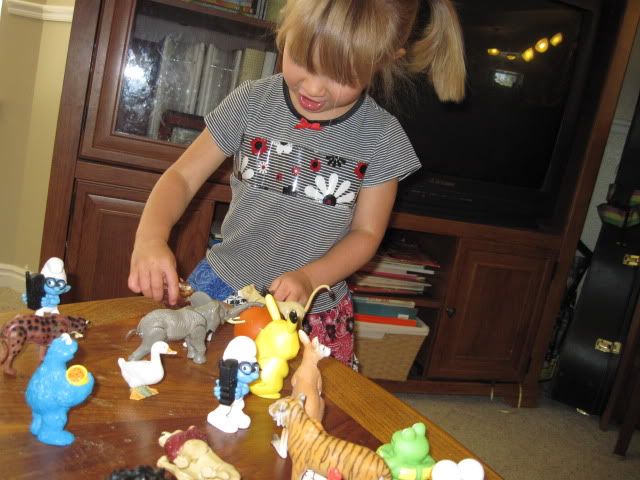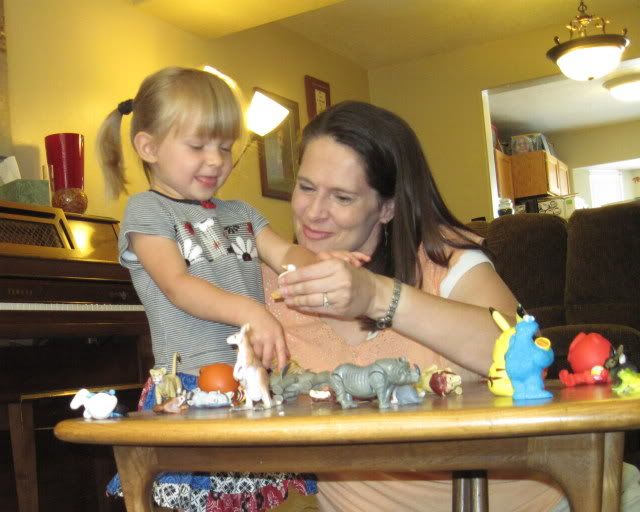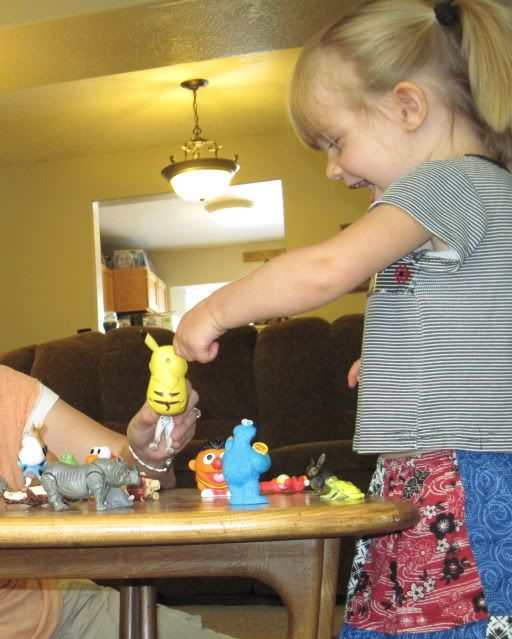 Turns out, that Kathy Hirsch knows how to give some pretty good advice.