Crocheting aside, I don't consider myself to be all that crafty. Maybe that's because I don't sew, and every time I try to paint anything more intricate than a plan background it looks like it was done by a seven-year old. (An untalented seven-year old at that.)
However, I learned from the
play-doh experience
that if Heather is doing a craft, I can often get a good 20-40 minutes of mostly uninterrupted cooking time, cleaning time, or accounting time. For that kind of pay-off, I'll
make
myself crafty!
So a bit ago, Heather and I ventured into the world of homemade finger paints. We used
this recipe
, which I mostly liked, but if we were to do it again, I think I'd skip the dishsoap. It added a sudsy-ness to the texture that was actully kind of messy, when it all came down to it. (Does that seem ironic to anyone else?)
And that's pretty much all I have to say about that. Of course, no blog post about a kid craft would be complete without photos of said kid doing the craft, right?
Right.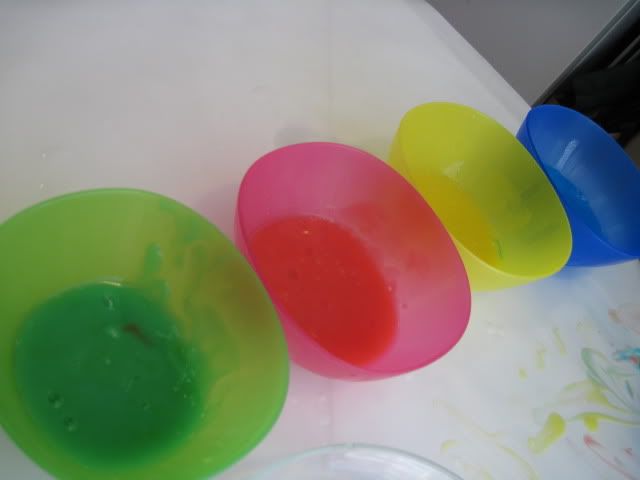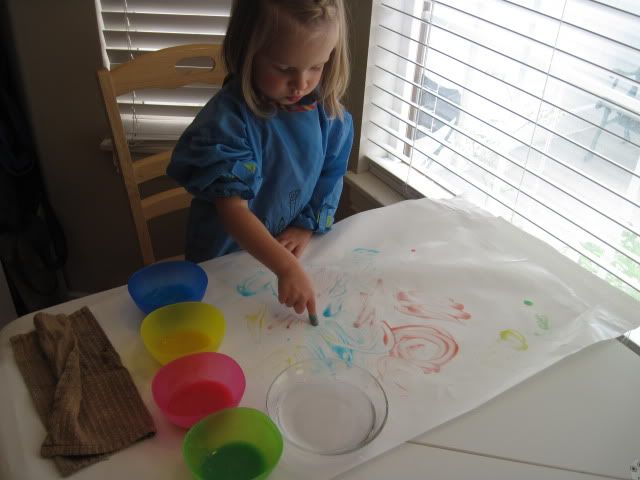 That's freezer paper on the table.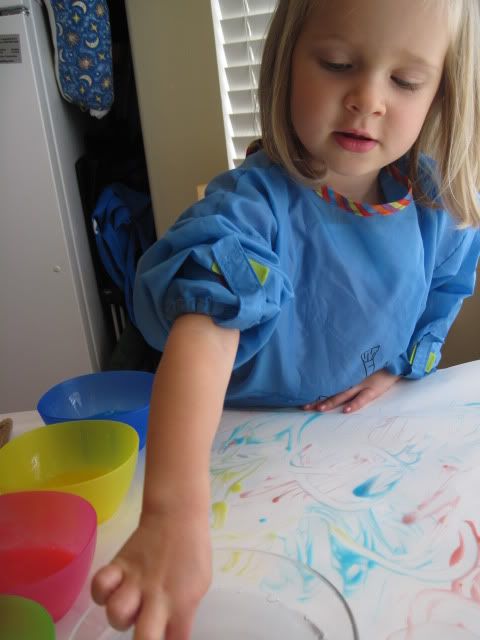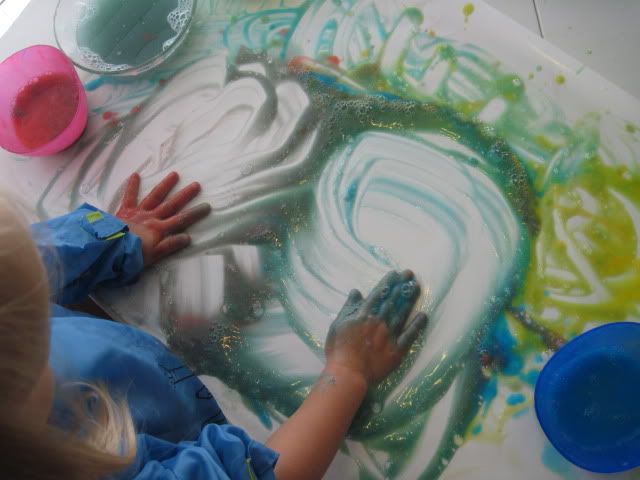 Note the suds.