In case you haven't noticed, I've been trying to be more healthy in our foods around here.
To the point that I make my own yogurt weekly.
To the point that I use wheat flour in most of my baking.
To the point that (gasp) we don't keep Diet Pepsi in the house anymore, and instead use the slightly less-caffeinated and significantly less sodiumed Crystal Light Energy powder.
But, I reached my zenith as well as the bottom of my barrel a bit ago, when (following a recipe touted by my cousin Mary Ann), I made
eggplant burgers
.
The following two pictures pretty much sum up our experience with that.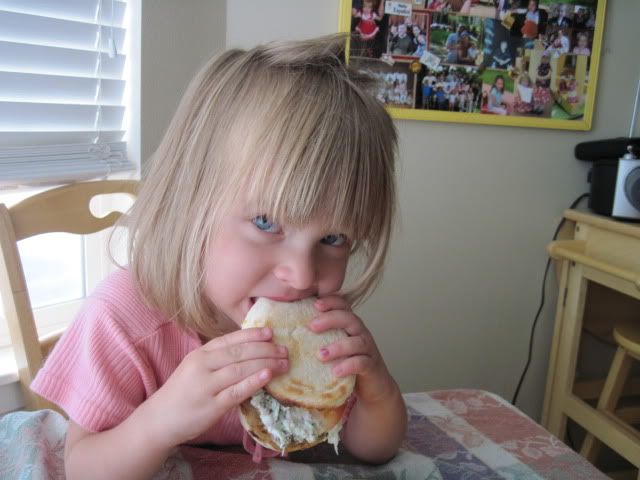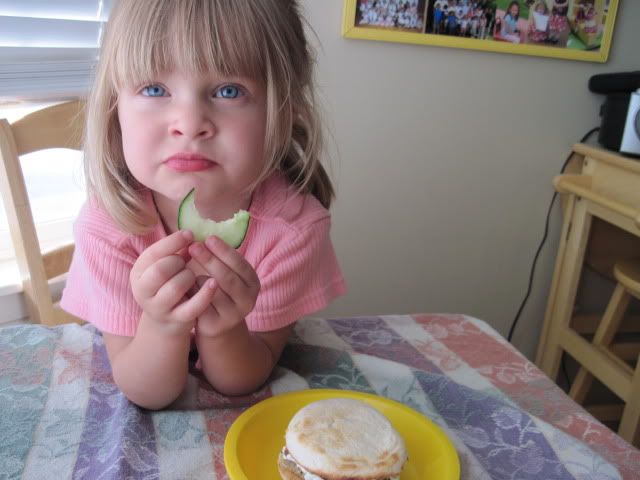 Let's just say that it will be a long long long long long long long long long time before another eggplant burger graces a table in our home.
In fairness to Mary Ann, she often posts recipes that I find utterly delicious, which is why I had high hopes for the eggplant burgers. Here are a few of my favorites:
Roasted Green Cabbage Wedges
Malted Whole-Wheat Chocolate Chip Cookies
Hummus
Guacamole Hummus