One Sunday afternoon, as I was busily trying to pull together a delectable Sunday dinner, Heather asked me if she could make some cookies.
She'd never made a request like that before, and I wanted to say "yes". However, I was a little occupied with that delectable dinner, and I was just about to regretfully use that phrase in every mother's book, the dreaded "maybe later", or (even worse) "we'll see".
But then, A-ha!
And then A-ha!
Eric wandered into the kitchen to see how dinner plans were coming along!
And then A-ha!
He was immediately pressed into service as head cookie instructor!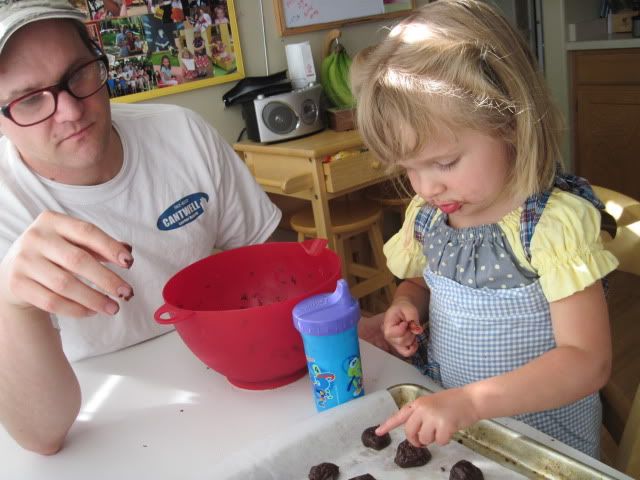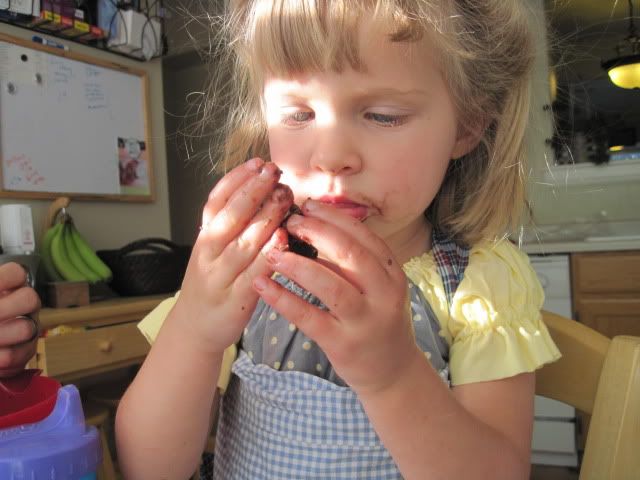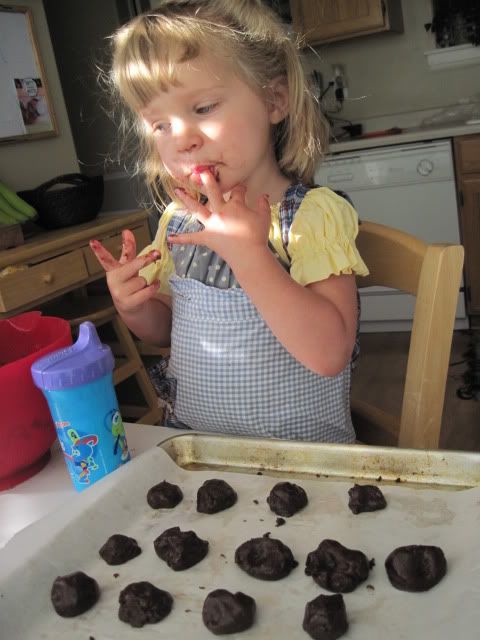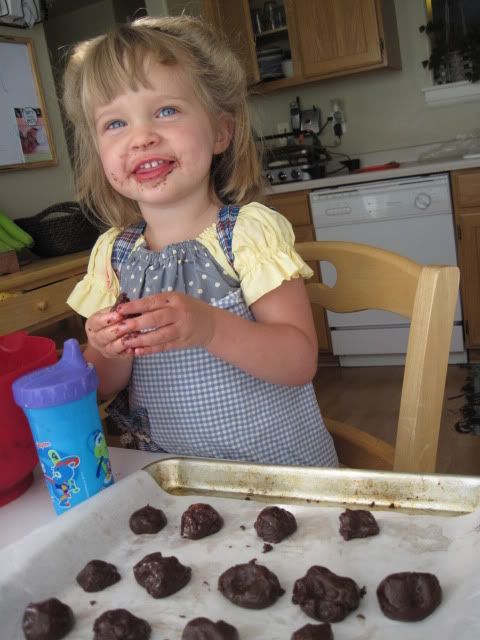 And so, that day we ended up with a delectable dinner
and
a delectable dessert.
A-ha indeed.