This entry is pretty much for the sake of history. Nothing too riveting here I'm afraid. There are a few fun pictures from years gone by though.
The Corry Reunion follows the same loose but nearly set in stone schedule that it has for about as long as I can remember.
Here it is:
Thursday morning:
Long (5 to 8 hour) hike for anyone who is in town and wants to go.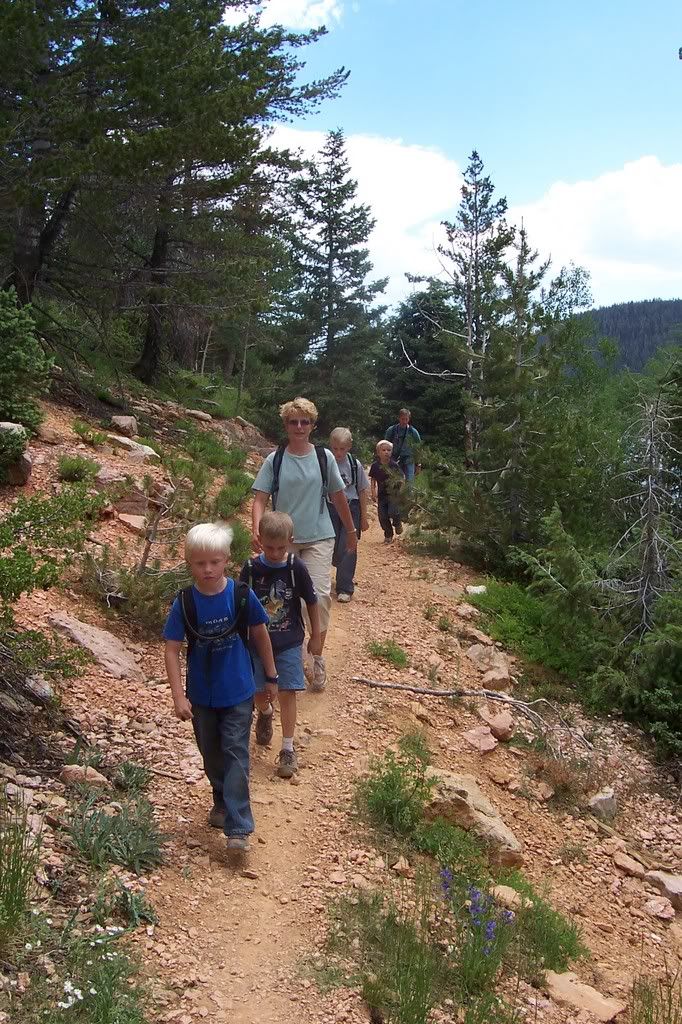 Thursday afternoon/evening:
Majority of family members arrive, set up camp, dinner is served.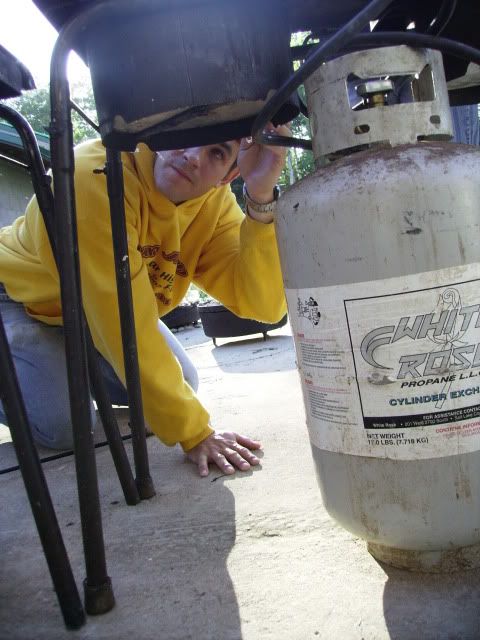 Thursday after that:
Hang out, chat, go to bed.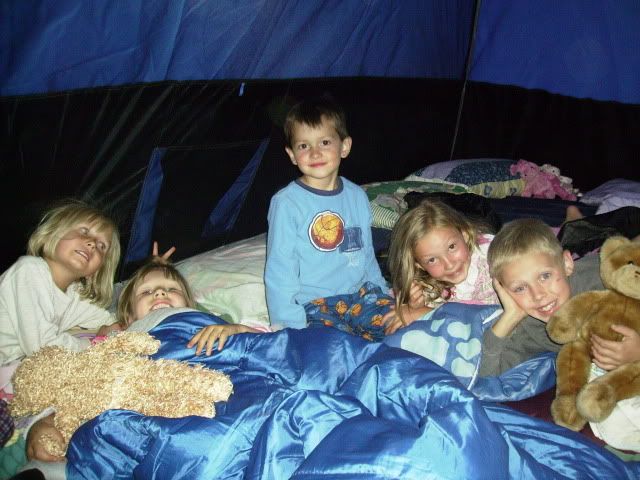 Friday morning:
Breakfast followed by the work project. All family members work for two hours to improve the property (which is owned by the family corporation). This nearly always involved hauling logs in some way shape or form, but has also included swing building, roof fixing, brick/cement block laying, weed killing, and various other projects. Everyone works. The little kids make a water brigade, and travel across the property with 2-liter bottles of water and plastic cups to relieve all the hard-working older kids and adults. When times are good with the business, the corporation pays everyone for these two hours, which is
awesome
and really helps defray the travel costs to get there.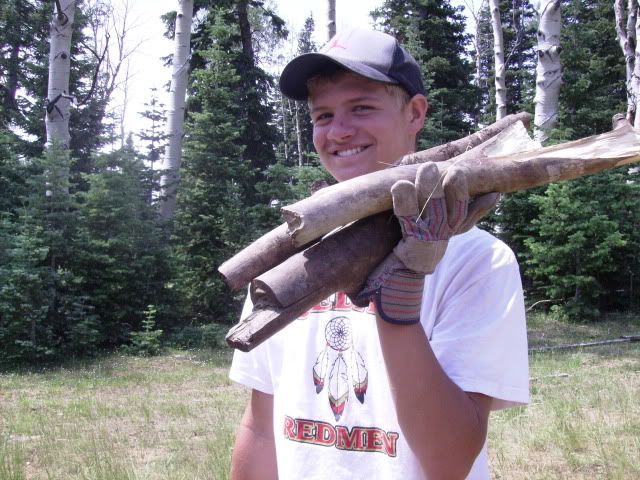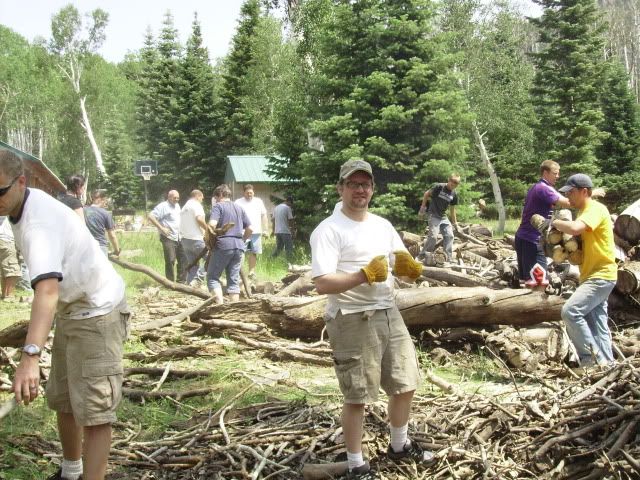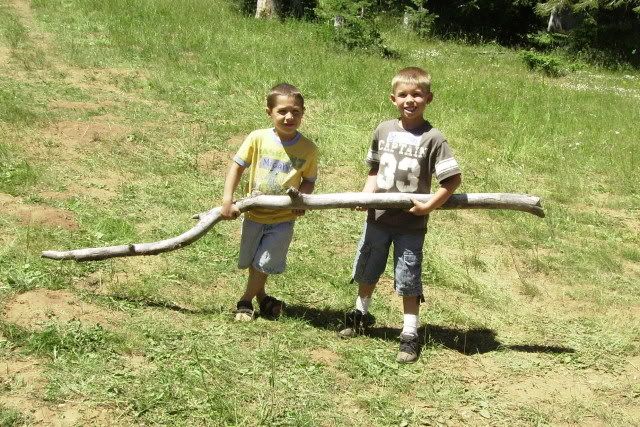 Friday afternoon:
Free time and family history meeting (we don't have a communal lunch).
Friday evening:
Dinner followed by a spiritual program/testimony meeting around the campfire.
Friday after that:
Those who are old enough to stay up as late as they want to, and young enough that "as late as they want to" is into the wee hours gather around the campfire and play campfire games. (The favorite is a game that is called "Big Booty" (I think), and it's a play on the classic
Matthew, Mark, Luke, and John
.
Saturday morning:
Breakfast, followed by the farm meeting, which is kind of a misnomer. It's actually the annual stockholder meeting for Corry Enterprises, which started out as the farm that was owned and operated by my great-grandfather but now includes various rental properties as well as farmland. This is the entity that owns the mountain property.
Saturday afternoon:
Talent Show.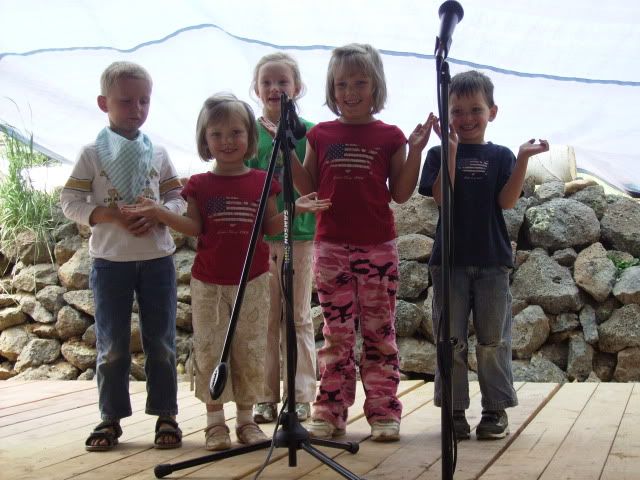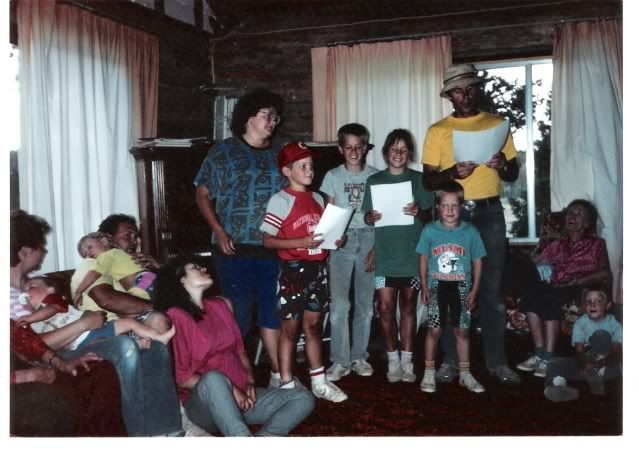 We used to have the talent show in a cabin owned by my Great-Uncle Scott. These days, there's way too many of us to fit into a cabin. Those are some great memories though.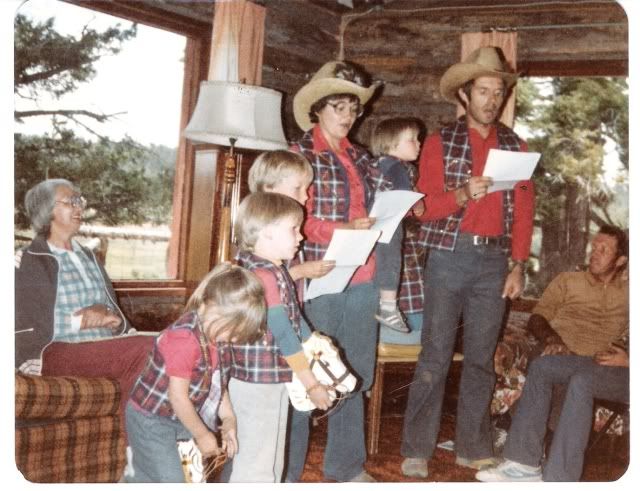 This year, we sang "I'm a Rhinestone Corry" (I KNOW! RIGHT?!). I'm playing the piano (it was my idea to do the song, and everyone humored me). Apparently my youngest brother Doug wasn't born yet. I particularly like how Becca and Jacob are riding their stick horses, not to mention the AWESOME hats my parents are wearing.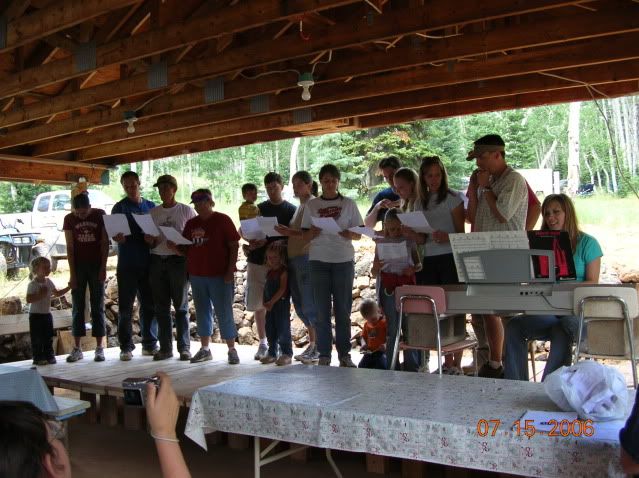 This is the year we re-wrote "Piano Man" to fit the idiosyncrasies of the family and performed it, complete with Robert on the harmonica.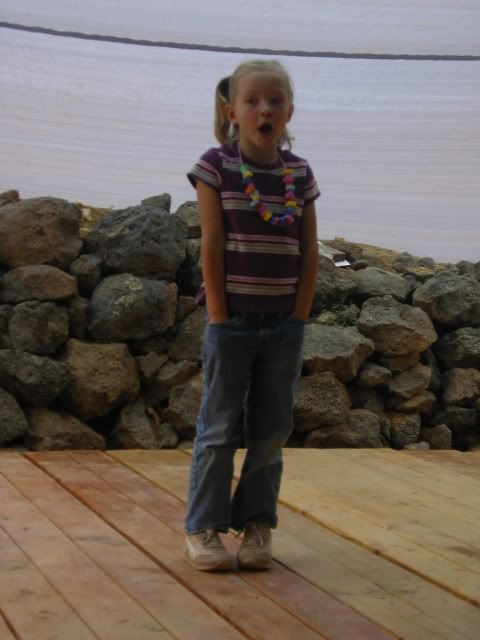 Saturday late-ish afternoon:
Dinner
Saturday immediately after that:
Almost everyone breaks camp and leaves.
We stay
on the mountain for one last evening of joy.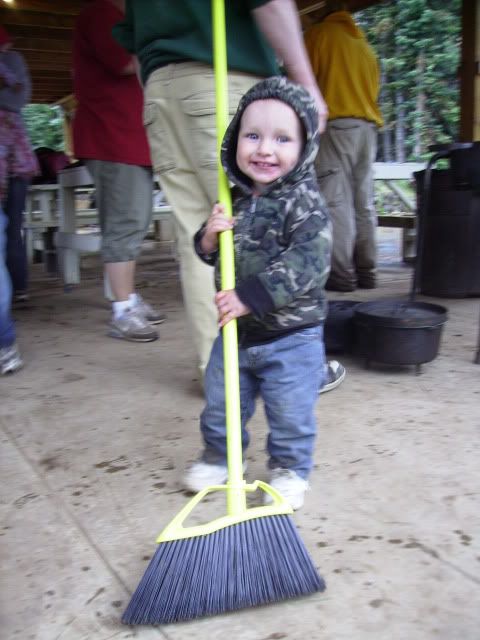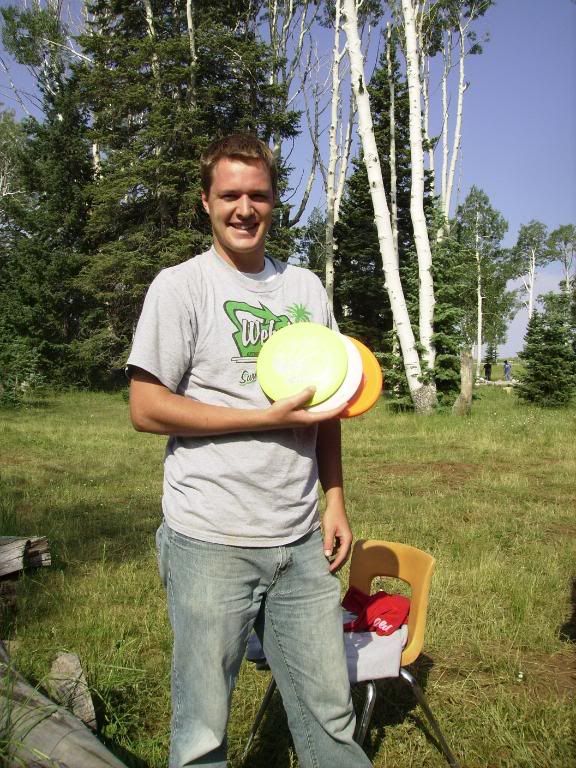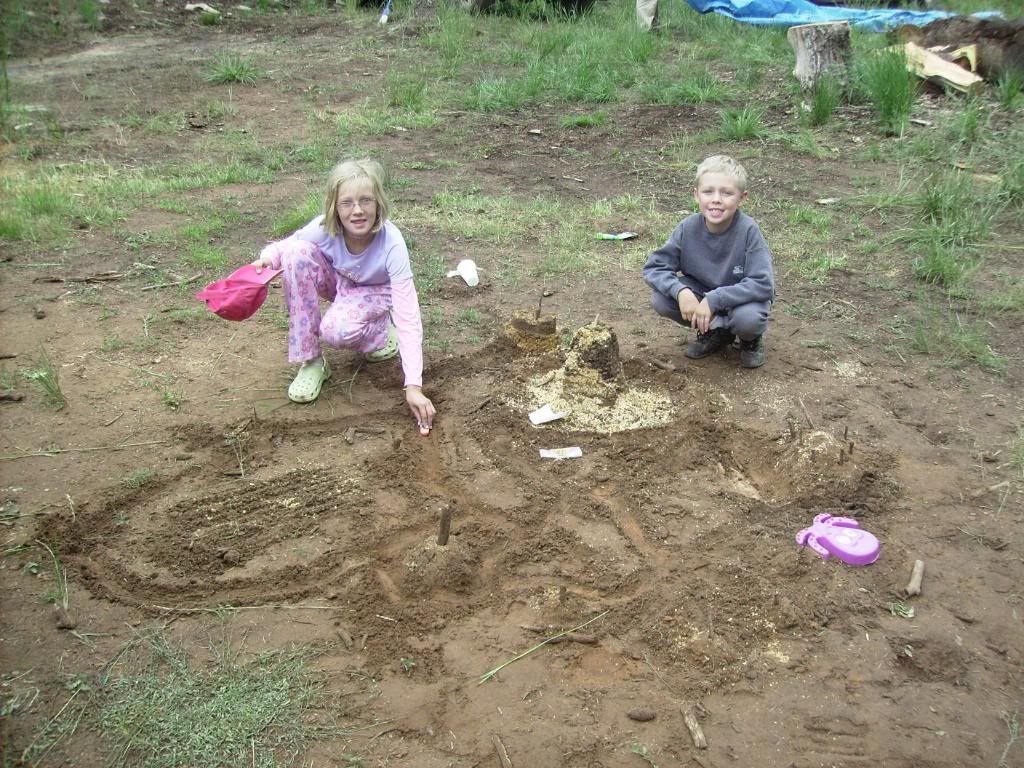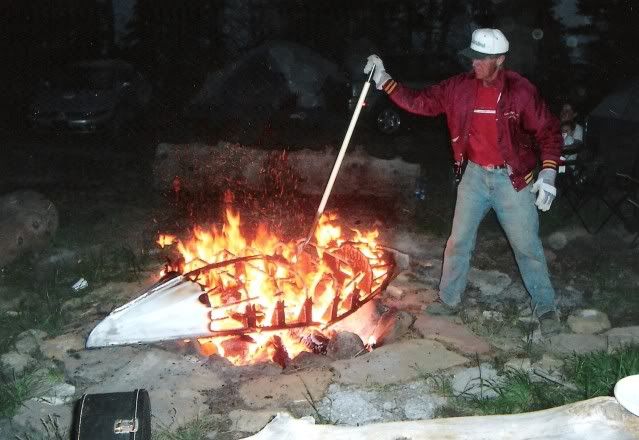 My dad--a closet pyromaniac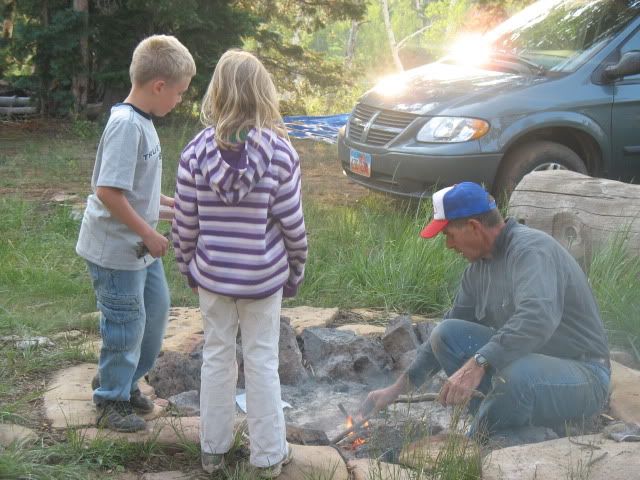 Throughout the reunion, there's an ongoing men's horseshoe tournament which I've written about
here
.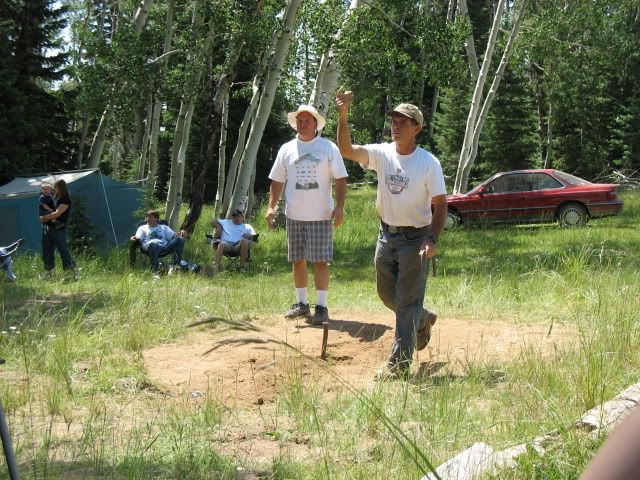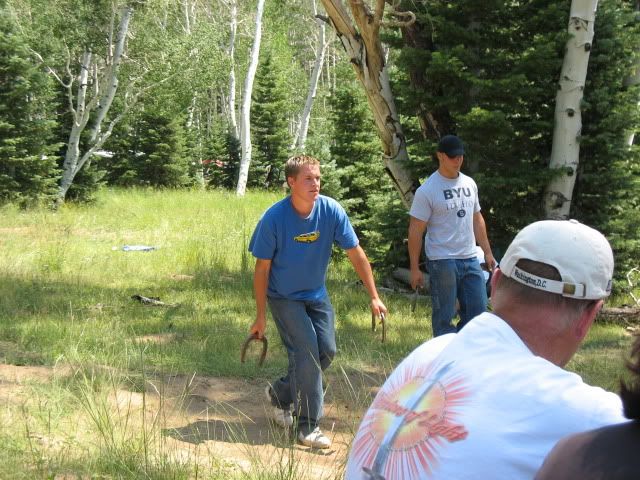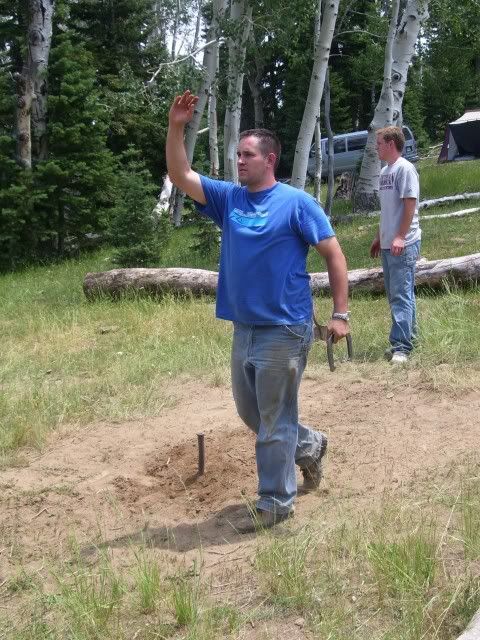 All in all, the annual Corry Reunion is a beautiful tradition.