I'll be doing a few more posts about specific moments that I particularly enjoyed during the family reunion. A couple of those will be here, and one or two of them will end up over at the private Heather blog. Today though, I'm just going to post a few of my favorite pictures, part as a teaser, and part as a kind of overview of one of the best weekends of the year.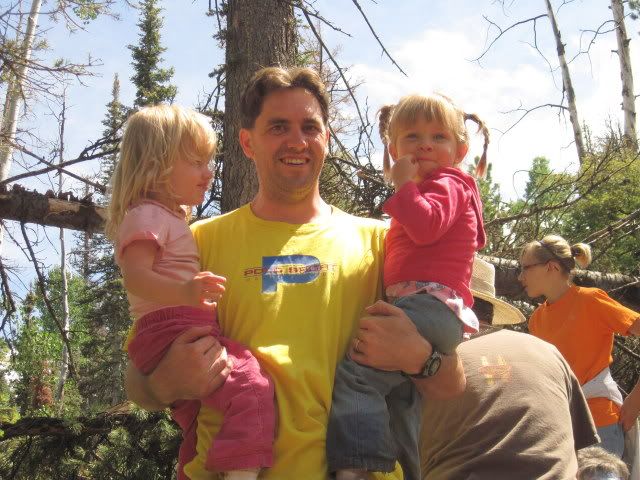 It was the first time Uncle Jacob had been able to be there since 2008. It was little Kami's first time ever.
Following an age-old Corry reunion tradition, I taught the kids how to recognize "butterscotch" trees (also known as Ponderosa Pines. Have you ever smelled the bark of one of these babies? Right there in the crevices? Mmmm mmmmm deeeelicious!)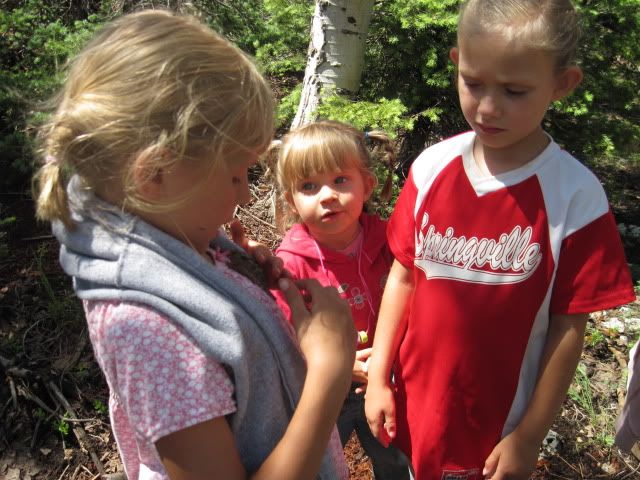 No Corry Reunion is complete without the catching of a nice horned toad.
This one is a post all its own. Stay tuned.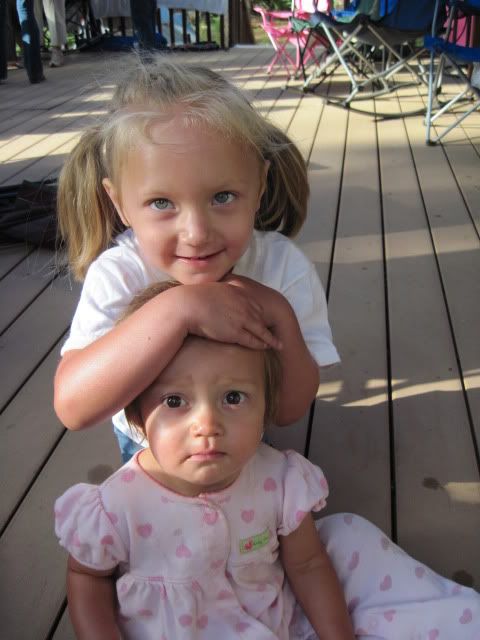 Possibly the cutest picture I took. We'll see.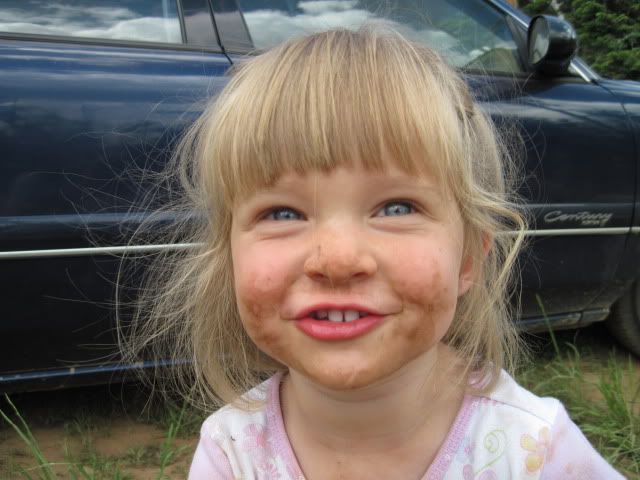 Another thing needed to complete any Corry Reunion--a dirty but oh-so-happy face picture.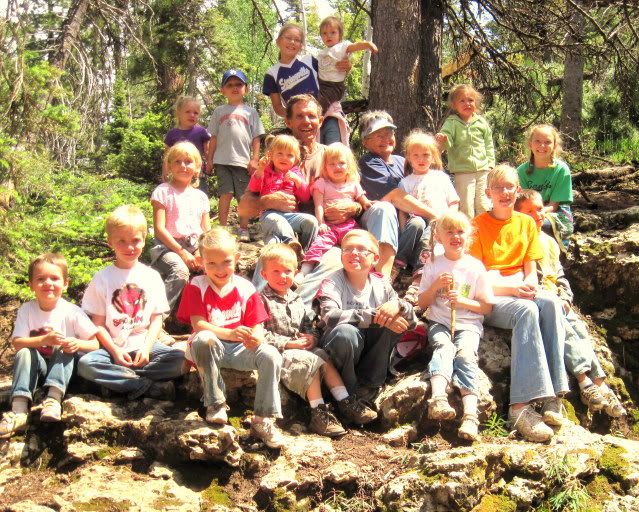 My parents with ALL their grandchildren. Eric is trying to work a little Photoshop magic on this one, but in the meantime, I think this harshly-lit version still shows a lot of personality and love. There will be a post about the snapping of this photo and all that preceded it. So, look forward to that.