So, as you'll remember, the Friday afternoon of the reunion is mostly free time, with an optional family history meeting. We generally (as in always) end up skipping this meeting, and instead we do some kind of activity together. Often we take
the kayaks
on the lake for an afternoon of fun, but this year a little thunder and lightning made the thought of being on a lake a little less than inviting.
So, we went to the (infamous)
ICE CAVE
instead!
(It's a one room cave, with ice and snow 365 days a year.)
Although I have many memories of exploring ice cave throughout the years, this was the first time for most if not all of the grandkids.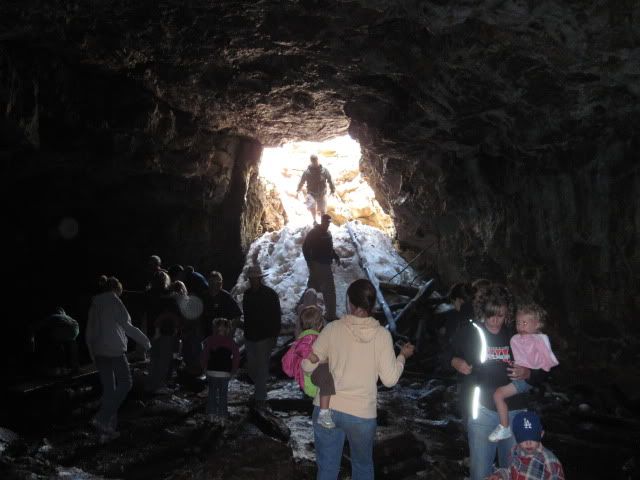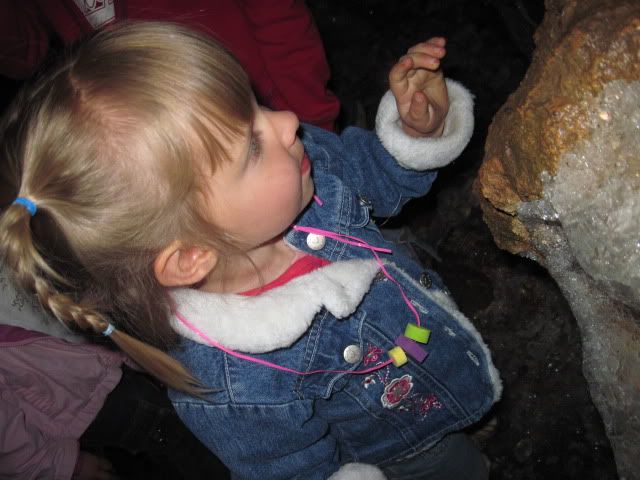 After we'd played in the cave to our satisfaction, it was time to climb back out and play outside for awhile.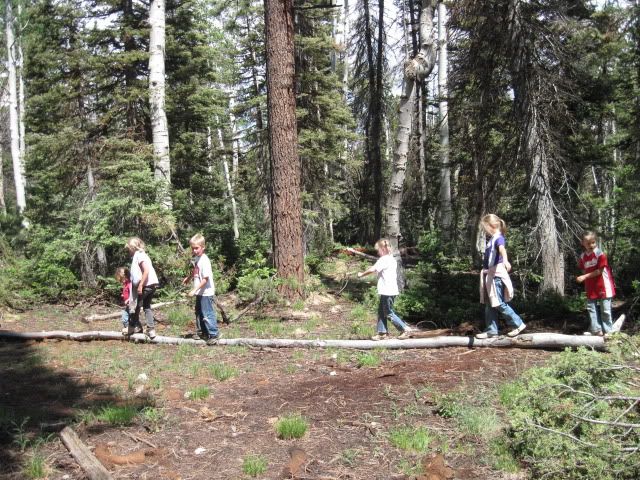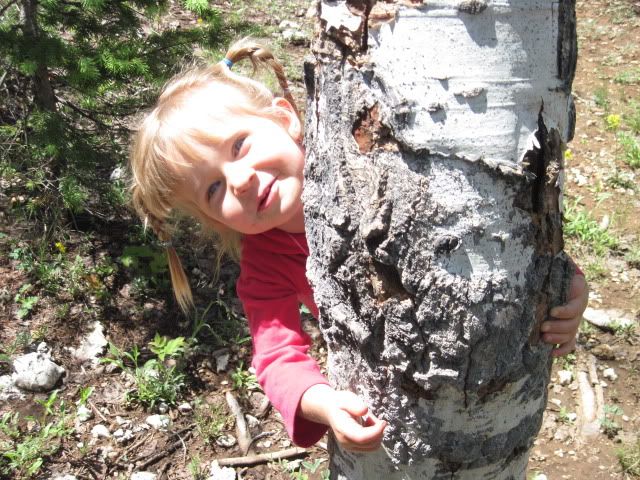 After we'd been messing around outside for a bit, Becca and I realized that for the first time in nearly two years, all the grandchildren of my parents were together. (All the siblings weren't together, because my youngest brother had just started his new dentistry job in Texas and wasn't able to make the trip. His wife was there though.)
So, we asked everyone, but mainly my parents, if they wanted to get a picture. They said yes. No big surprise there.
As we were casting around for the perfect picture spot, Jacob teasingly suggested that we get the kids and the grandparents to hike up right above the opening for the cave and take the picture there. I laughed at the ludicrousness of it all, knowing that having eighteen kids mere feet away from a several foot drop-off down into a cave of ice and snow with only two adults and one teenager to guard their safety was a joke of an idea.
And then my dad, the man who when I was young wouldn't let me get within two feet of
the guardrail
at Bryce Canyon National Park for fear that I would jump off the edge and never be seen again, said that he thought that was a great idea.
????
Seriously--who is this man, and what did he do with my father?
My mom agreed as well, and the next thing I knew, we were all herding our kids up the hill into perfect picture taking position. (You'll soon see that I made sure that my little princess had the safest spot possible though, right on grandpa's lap)
We snapped away, while all the kids beamed and giggled, with the notable exception of Janers, who was very unsettled at the prospect of a family picture.
But really, what's a family picture without at least one child looking unhappy? Sometimes I think the whole Photoshop business is robbing us of seeing the (funny) stories that these pictures tell. You know? Sometimes we have bad hair days. Sometimes, not everyone is smiling or looking at the camera at the same time. Sometimes,
one kid is sticking his finger in the ear of his baby brother
.
So, here I present to you, (for the second time) the photographically imperfect but absolutely real grandchildren of Bob and Barbara Corry, along with their grandparents.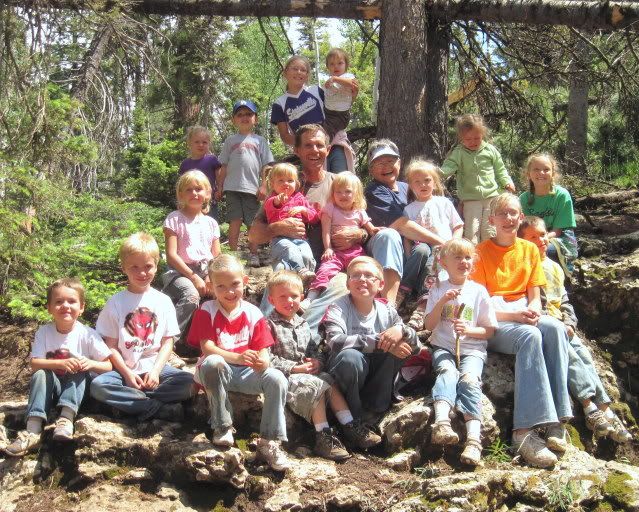 And that my friends, concludes our review of the 2011 Corry Family reunion.
(Next up, adventures with play dough. Try to contain your excitement, will ya?)