Heather did a fair amount of hanging out with cousins Jane and Eliza: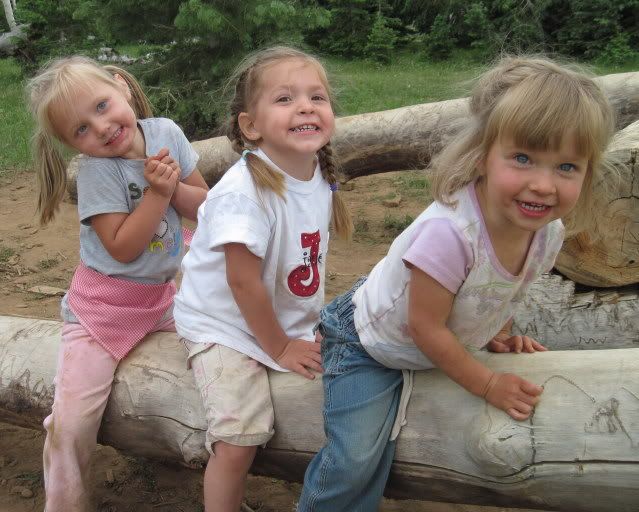 On the teeter-totter . . .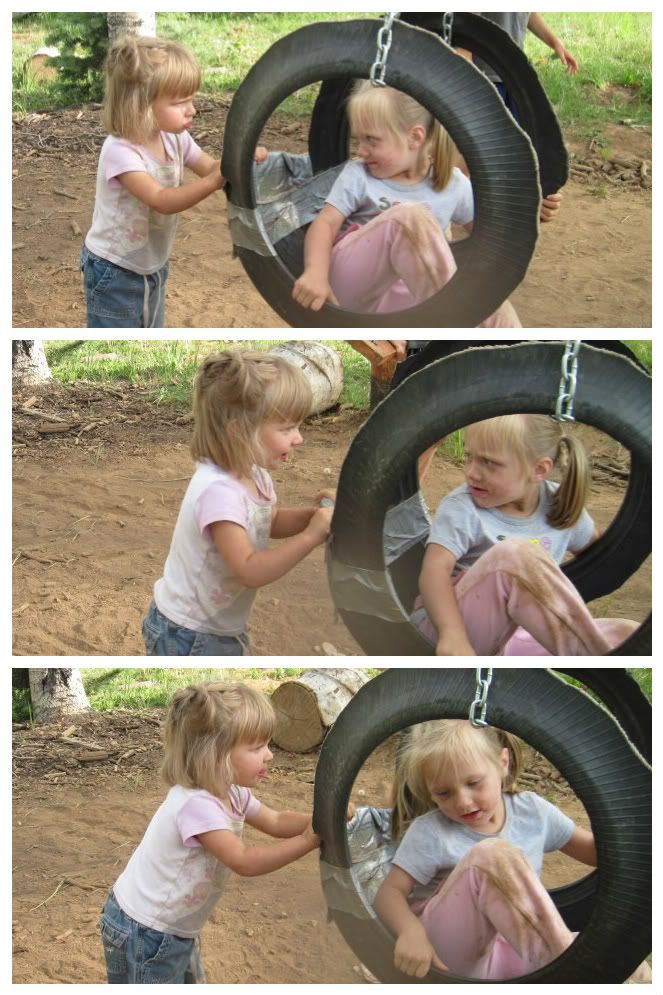 on the swings. . .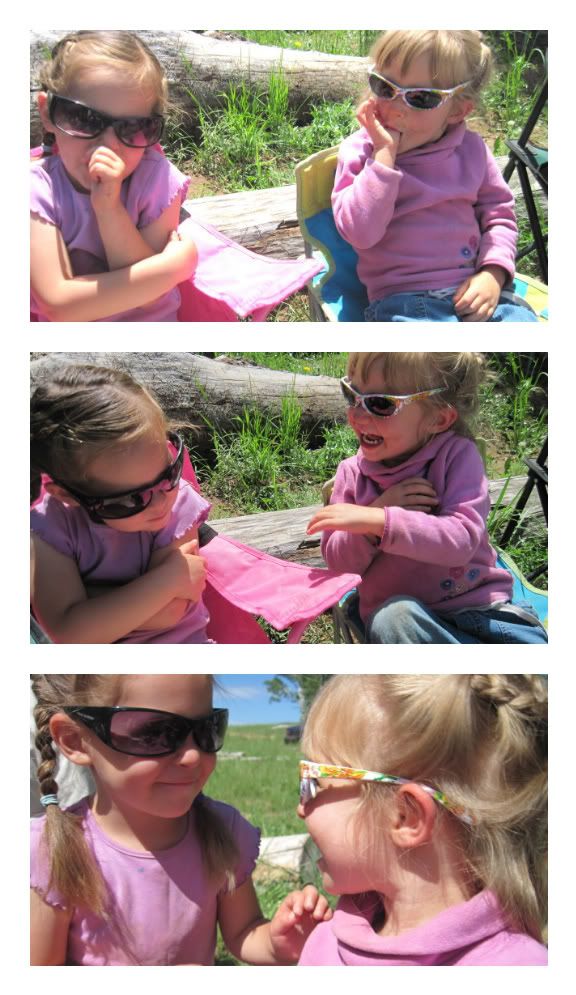 around the horseshoe pit . . .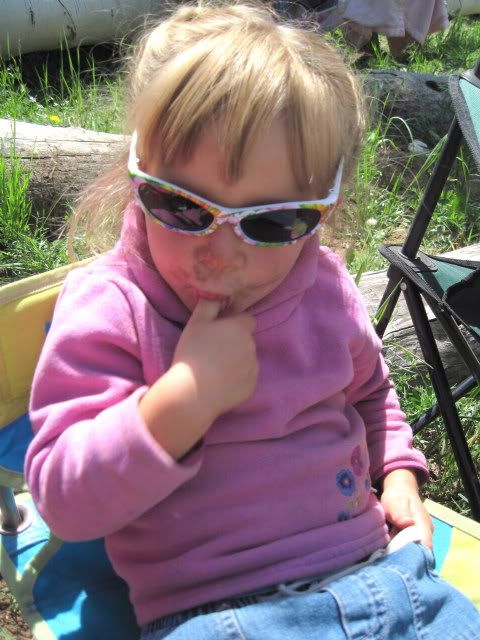 (Where Heather tried her hand at thumb-sucking.)
(It didn't take.)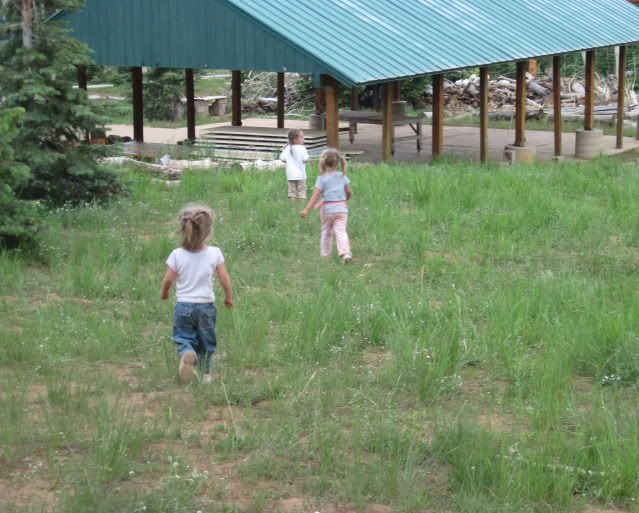 . . . and in the fields.
Both Heather and Jane spent some quality time with Grandpa Corry.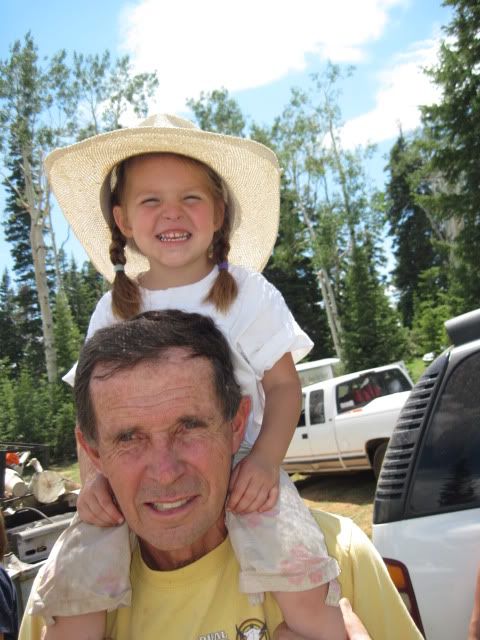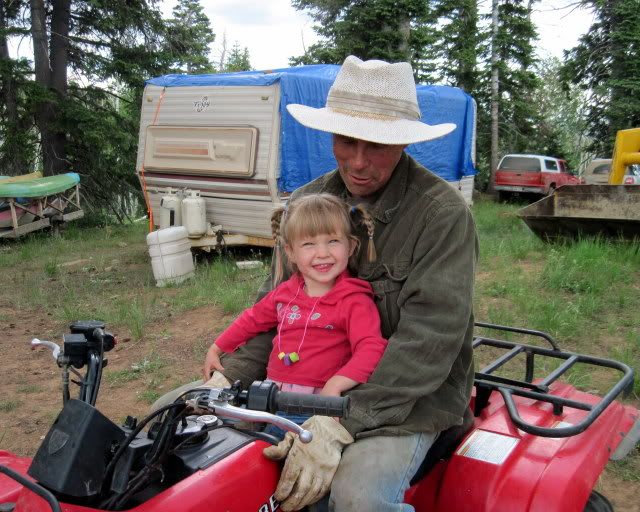 But probably the most joyous reunion, the most anticipated joining of like minds was not between cousins, or grandparents and grandchildren, or even far-flung siblings. No, the bonding that beat all other bonding was between a nephew and his uncle.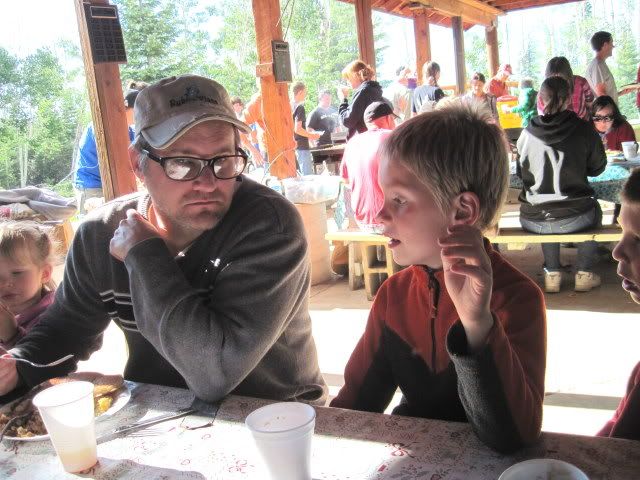 Over pancakes and eggs, Spencer goes over the details of the newest defensive maneuver operation.
Yes friends, all is well, and we are all once again protected. After over a year of being separated by thousands of miles, the
Robo Hero Guardians
have once again joined forces to defend us all from the enemy robots and other ubiquitous dangers that surround us all at all times.
I know I feel safer just thinking about it.