Back in June, one of my brothers (Mark) took a little family trip to Bear Lake with his wife and kids. Now, it was in the height of the craziness of opera prep (when everyone is working like crazy to build scenery and sew costumes and learn choreography and spend lots and lots of money), and so we weren't able to join them for all that long, but we certainly weren't going to let them be that close and not see them.
As it turned out it was a quick trip, but a full one. In fact, between the time we arrived at 5ish on Friday night and the time we left at 4ish on Saturday afternoon, we managed to squeeze in at least four days' worth of fun.
The condo where we stayed had a really fun playground on the grounds, complete with one of the old school merry-go-rounds, the kind that I had at my elementary school. It was Heather's first time on a merry-go-round, and she (as well as the cousins) really enjoyed it.
Kamree hams it up for the camera.
Kirsten has her moment as well.
I don't know who that little girl in the striped shirt is, but I love the expression on Heather's face.
One thing I just love about being with Mark and Krista's family is the way the girls just adopt Heather as one of their own sisters, shepherding her along and treating her as one of the gang. Since Heather has only the slightest idea that she's not the same age as any of them, it all works out really well for her.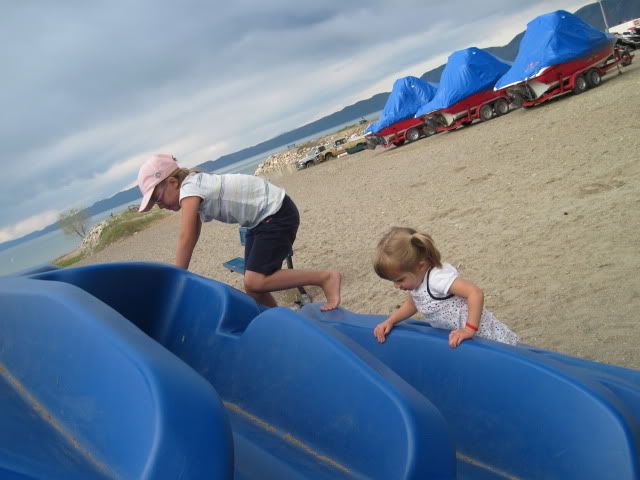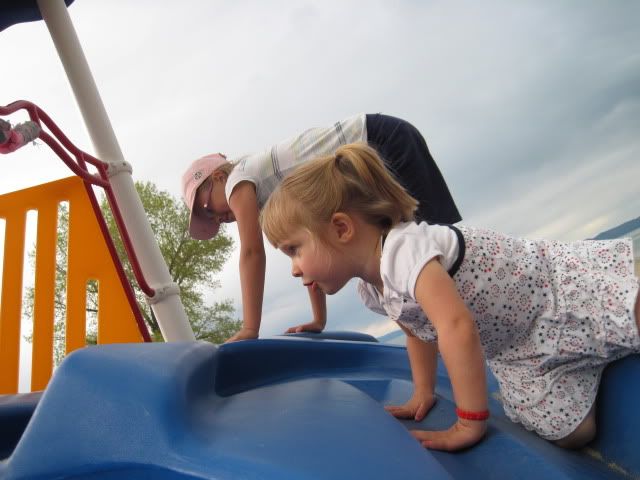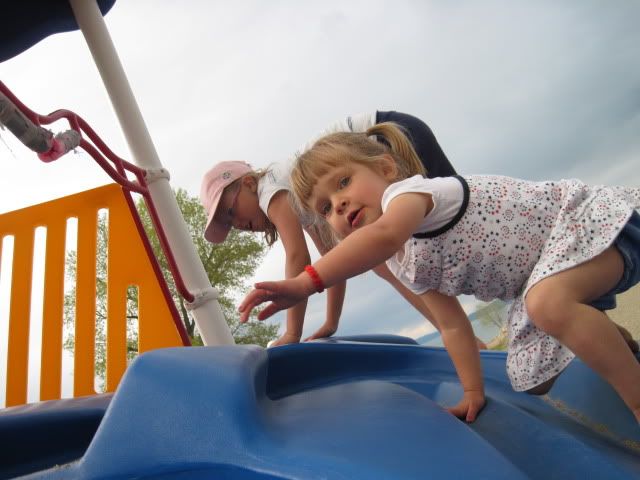 Next up, joy and games in the lake.
Stay tuned.