I got a little behind in my lion posting, which is kind of a shame, because we have two NEW lion seekers, and some really fun shots from an old veteran this time around. Intrigued? I thought so.
Read on:
This from Grandpa P (and you can read the whole post, which is quite interesting,
here
.)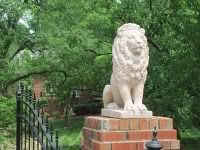 (Brentwood, Nashville Area, Tennessee)
These are also from Grandpa P. If you go
here
, you can read more about them, AND read more about a well-known guy who was raised on a mountain top in Tennessee. These shots were taken in Lawrenceburg, Tennessee. Grandpa P is pictured in the third picture down, if you're interested. (I don't recognize the man in the first shot.)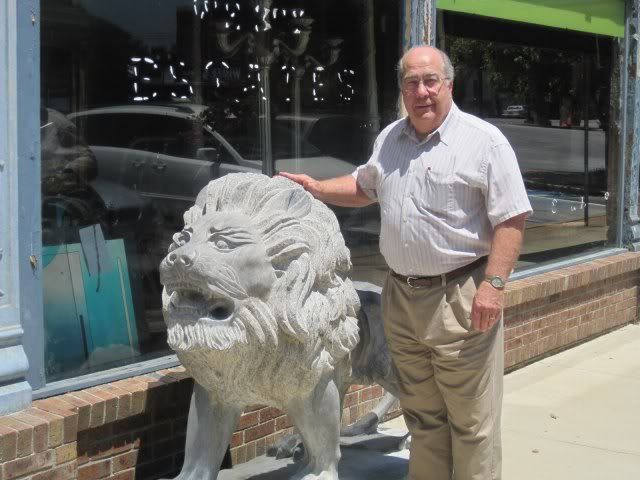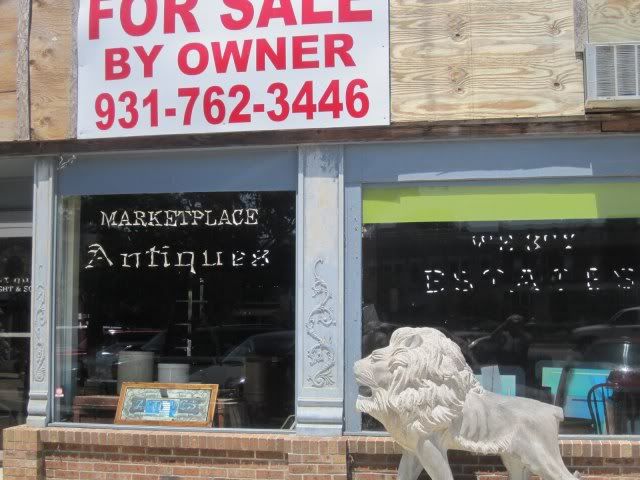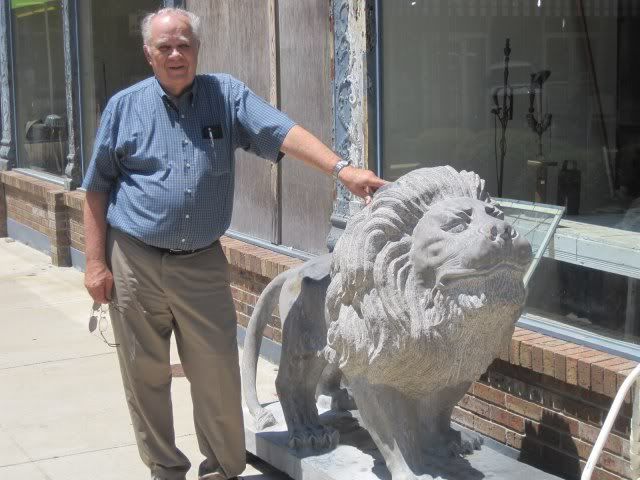 These are from
my friend Tonia
. She was visiting Portland with her sister earlier this month, and found these for our viewing pleasure. Nice, huh?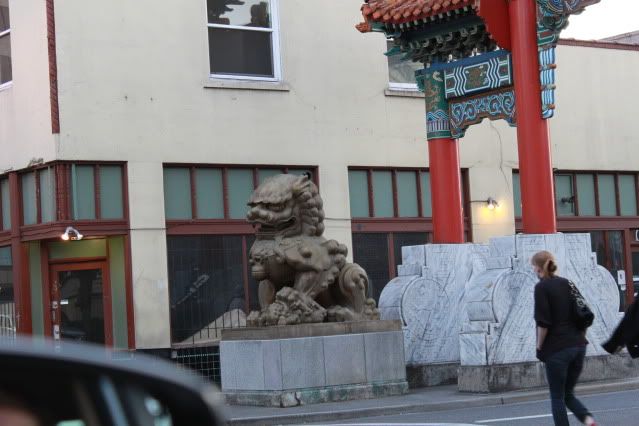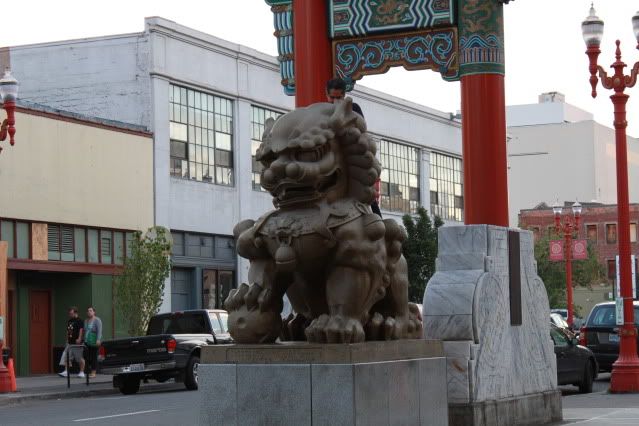 This one is from my cousin
Rebecca Bingham
. Rebecca (like Grandpa P) is currently serving an LDS mission, and (not like Grandpa P) has been stationed in Valley Center, Kansas recently.
A big thanks to all three of you!
* * *
In case you were wondering, we are getting quite a collection of lions. If you want to see for yourself, there's an easy way to do it. See, in addition to posting them as they come in, I've been adding them to the original USoSL post
here
(which you can also find by clicking on the "I'm a Seeker of Stone Lions Button over there on the right side bar). So, click and look my friends, please feel free to click and look.