On our second night, we had dinner at Scomas at Fisherman's Wharf. It was delicious.
Eric ate half a crab, all by himself, and loved every single bite.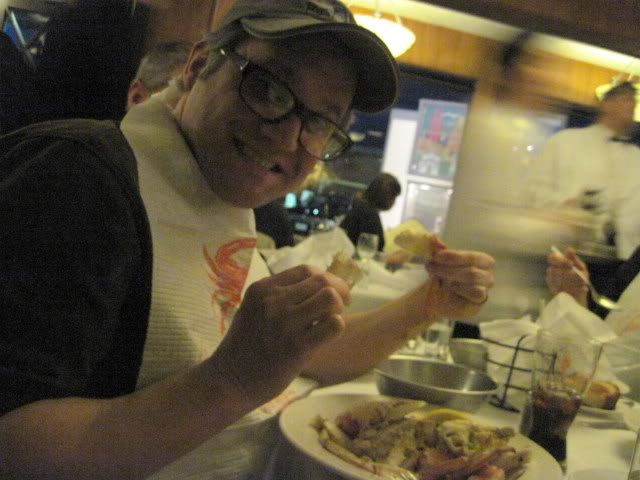 As we were leaving Scomas, heading for the cable car stop, a limo driver stopped and asked us where we were going. When he learned our destination (our hotel), he did some quick figuring in his head (we were a large-ish group of 8 to 10 people), and offered us a ride home for about $5 per person. We couldn't turn that down and before I knew it, I was sitting in the back of a sweet limo, watching dancing lights on the inside, and feeling like I was living the high life. Thrilling.
In other events . . .
Remember back on my pre-SF post where I listed the things that I wanted to do while I was there?
Remember
the photo that I lifted from flickr
to start the whole thing?
I found it! I actually wasn't even looking for it, but as Eric and I were walking to the farmer's market one day, we happened to walk right past it. So, I took a few photos. Obviously mine aren't as good as the one I used in my post, but still, I think it's kind of fun.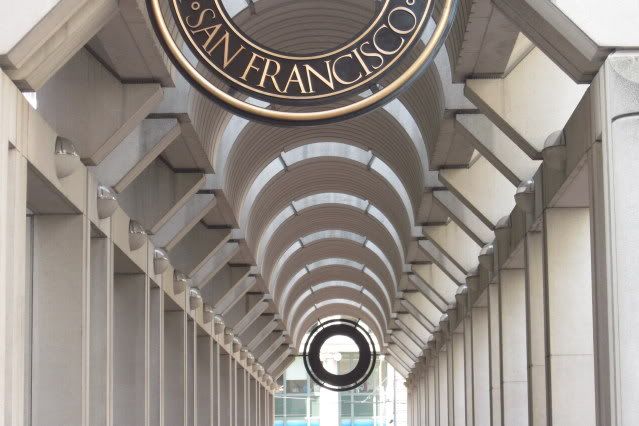 Wanna see the rest of the story?
And there you have it. The final San Francisco post. Let the rest of the photo blog posts begin.