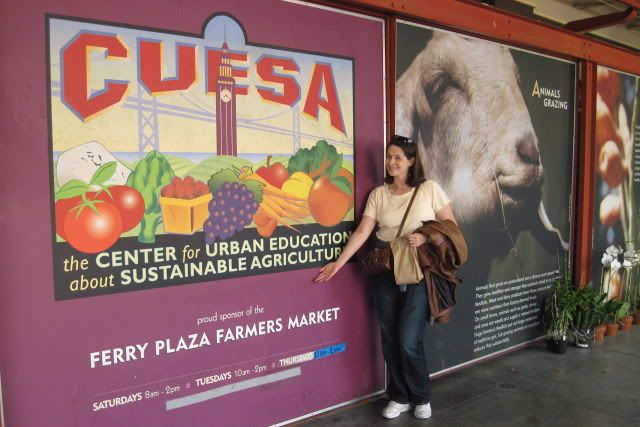 Welcome to my atypically sparse (word-wise) review of the San Francisco Ferry Plaza Farmers Market.
I wonder if Californians leave citrus in unlocked cars the way
the rest of us
leave zucchini?
(Could anyone be so lucky?)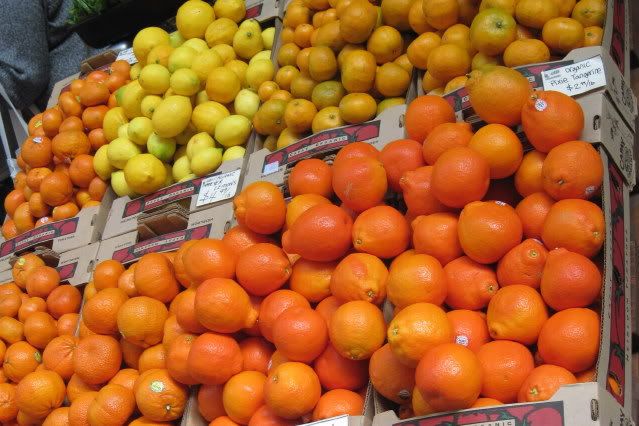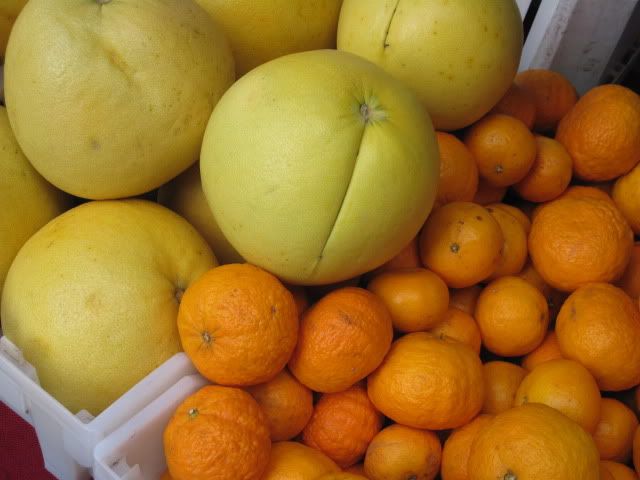 I like the Pineapple in the back. They look like little spiky bushes, adding a nice contrast to the roundness and sameness of all these apples.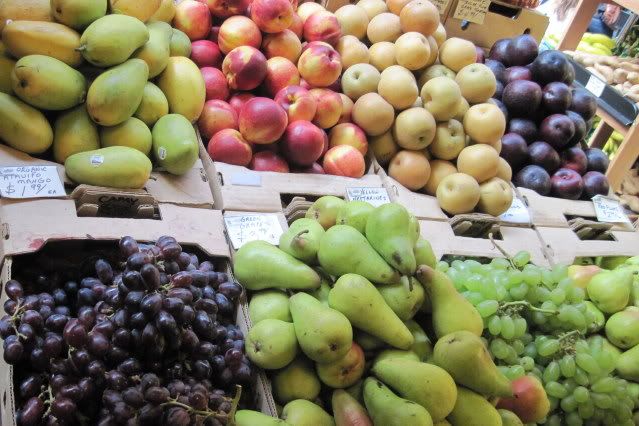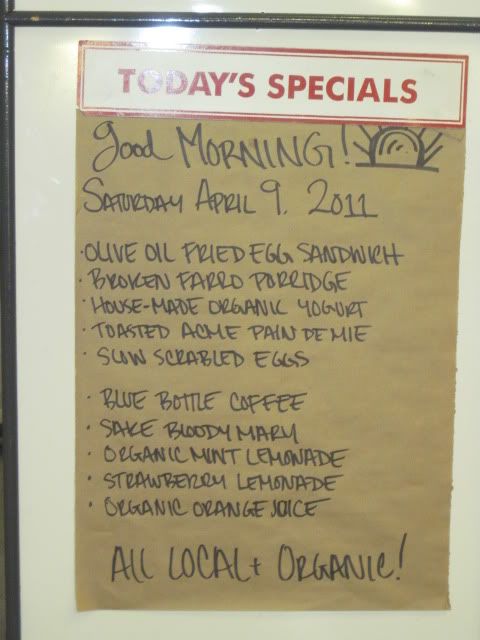 My interpretation of this
(in my opinion, pretentious)
breakfast/brunch menu:
Fried Eggs on Bread
Oatmeal
Yogurt
Toast
Scrambled Eggs
(Or are they eggs with crossword letters printed on them? Either way, the word is misspelled.)
Coffee
Asian Tomato Juice Cocktail
Lemonade with a completely pure sprig of herb in the glass
Lemonade with a regular old pesticide-ridden strawberries inside
O.J.
My mocking of the menu notwithstanding, the market continues to be one of my favorite things that we do in San Francisco. I love the atmosphere, I love the people watching, I love the food. I especially love the opportunity to experience something very different from what I experience at home. Between the seven different kinds of oranges, and the chocolate bars spiked with Habanero chilies, I definitely got that.