You didn't think I'd forgotten, did you?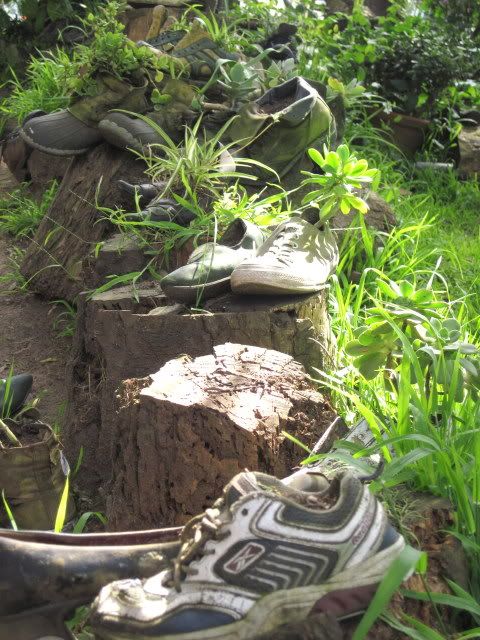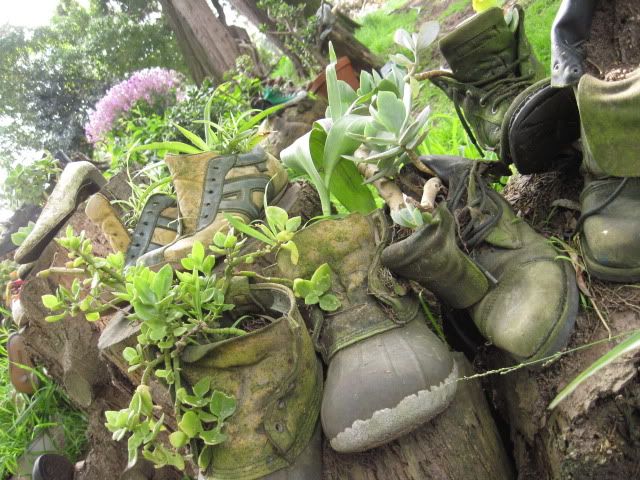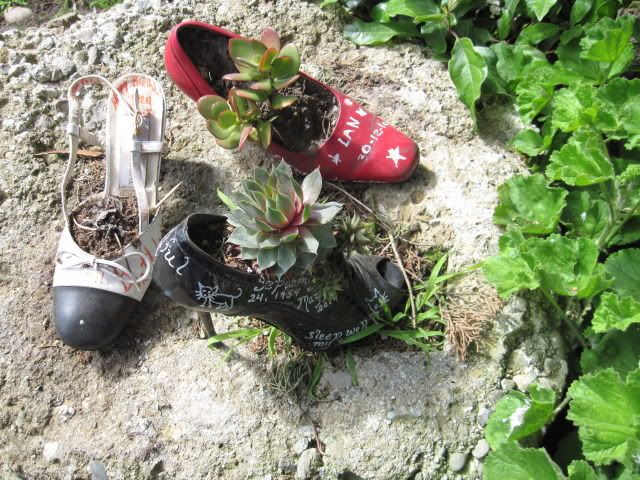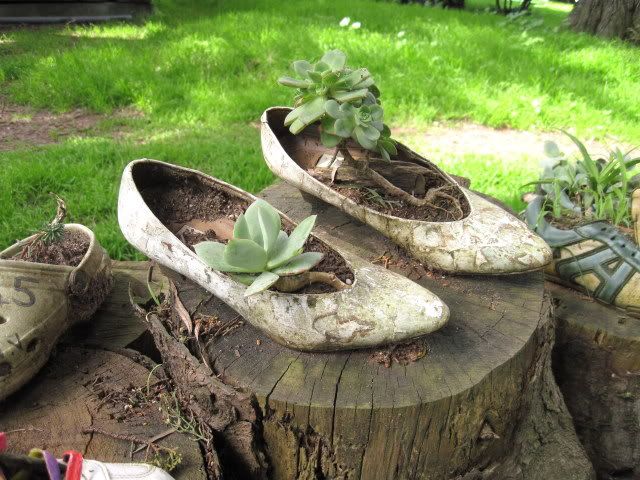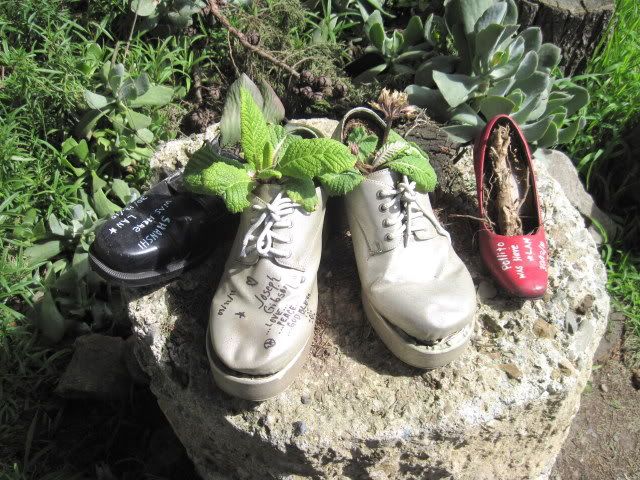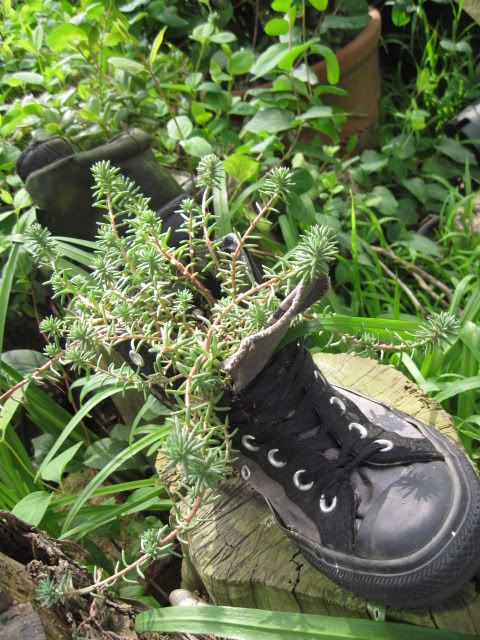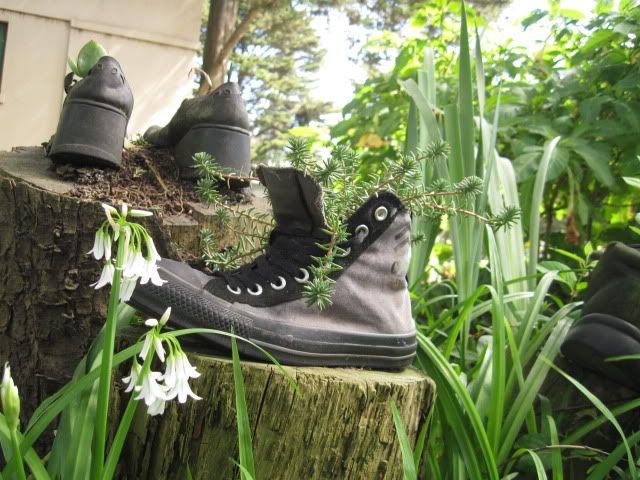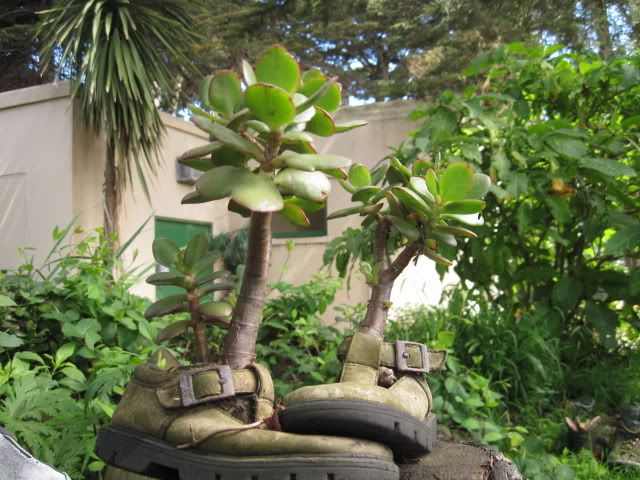 So, a word of traveling advice: If you ever find yourself in San Francisco, be sure to stop by Alamo Square. After you get tired of looking at the shoe garden*, you can just turn around and snap a picture of these awesomely vintage SF homes, which comprise what is probably my favorite view in the whole city.
(I know that makes me the absolute opposite of unique, but being unique has never been one of my top goals in life, so I'm okay with that.)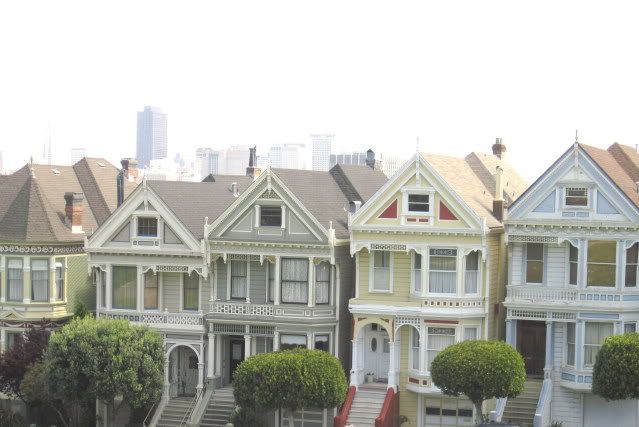 *Eric (who didn't actually see the shoe garden first hand) is convinced that this is some kind of art project, probably for some class or something. If he's right, this could be a temporary thing. It sure looked to me like it had been around awhile though.