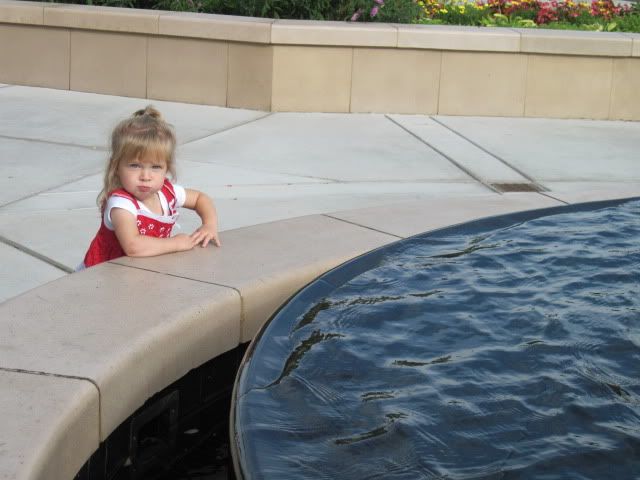 Heather outside the Logan Temple--October 2010
I love fountains. I love the deliciously unique sound that they make, I love how they cool everything down, I love dipping my toes in the water (when it's not prohibited), I love holding Heather's hand as she walks around them
(if they have a little walk-able ledge, like the Logan Temple fountain has).
You get the idea.
You all know how I feel about stone lions. They fascinate me. They intrigue me. I think they are fun, and majestic, and I love imagining backstories about them and how they came to be where they are.
Sooo . . .
When
Kami
sent me pictures of this guy, it was a little like Christmas morning.
(
Well, perhaps I overstate there. I mean, this fountain isn't actually in use at the moment. There is no water bubbling up and over those cement bowls, is there now? So, Christmas morning is going a little far I suppose. Perhaps a more appropriate comparison would be to say that when Kami sent me these pictures, it was a little like a groundhog day on which Punxsutawney Phil didn't see his shadow, giving the firm hope of imminent spring. Not Christmas perhaps, but still a day worth celebrating.)
Anyway, back to the promised pictures . . .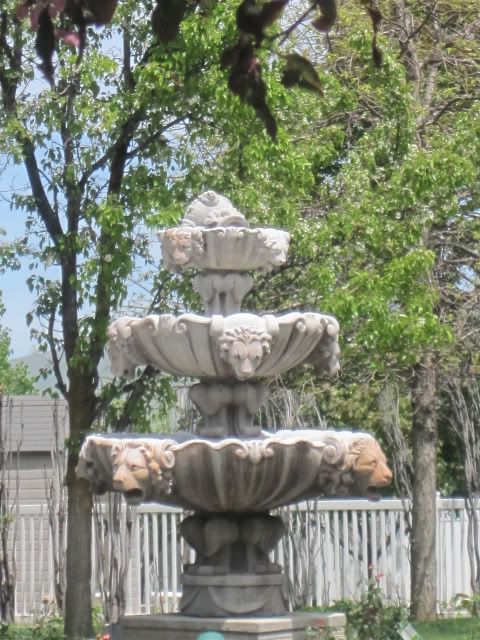 What's that you say? You want to see it up close?
You got it!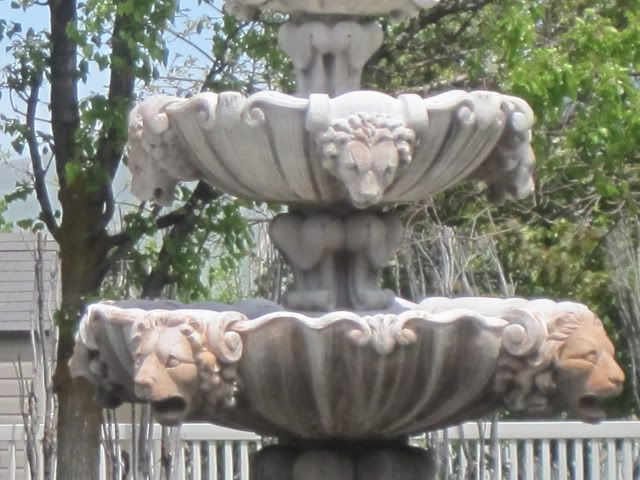 Thanks Kami!
(Kami found this fine specimen in Logan, Utah. To be more specific, she found it on Quail Way in Logan.)