Many years ago, like long enough ago that I can't remember the exact year (although I do remember that it was back in the days when film cameras were ubiquitous, and digital cameras were nearly unheard of), my dear friend Kristi invited me to go to St. Petersburg (Russia) with her. I had to think about it for about .05 seconds before I said yes.
(Kristi, having served an LDS mission in St. Petersburg knew the language, knew the area, and knew someone who would let us crash at her place for free. No brainer, right?)
It was a glorious trip, but one that started out with many mishaps. Mishap #1--I accidentally left my camera at the security check-in at JFK International Airport. (It was returned to me about two weeks after I got back, along with the pouch it was in, the two ball-point pens and the $42.75 in cash that accompanied it.)
Mishaps #2 through #4--well, since this story is really just a tangent to the main point anyway, we won't go into those right now.
Mishap #5--Kristi ended up with a severe case of vertigo, and I ended up with a severe case of cabin fever, which resulted in me venturing out into St. Petersburg on my own, with Kristi's camera to document my adventures. I went to the Russian Museum, which was lovely.
However
en route to the Russian Museum, I passed the Church of Our Savior on Spilled Blood, which was
absolutely stunning.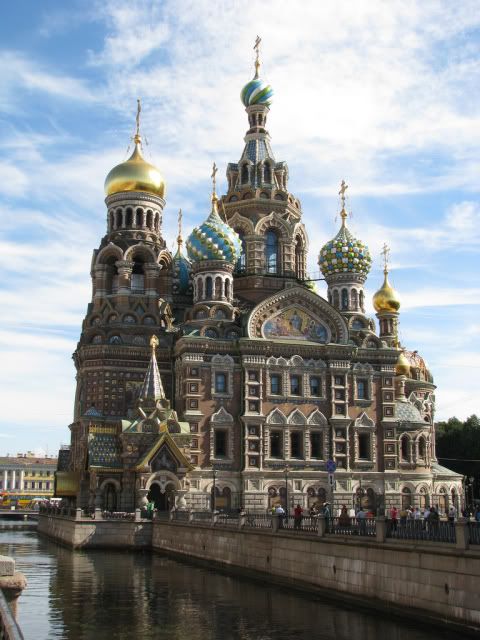 Entranced, I proceeded to take one million pictures of this church from every possible angle. As I arrived back at the apartment that evening, I warned Kristi that I'd taken quite a few pictures of my favorite church that day. She had no problem with that, but we were both quite surprised when we got home and got the photos developed at just
how many
(one million, remember?)
I had taken.
Interestingly, (or sadly), this seems to be a trend with me. I'll go on vacation, become fixated with a certain structure or building, and proceed to take one million pictures of the favored item.
In Barcelona, it was the Basilica and Expiatory Church of the Holy Family:
In Washington D.C., it was the Viet Nam Memorial Wall: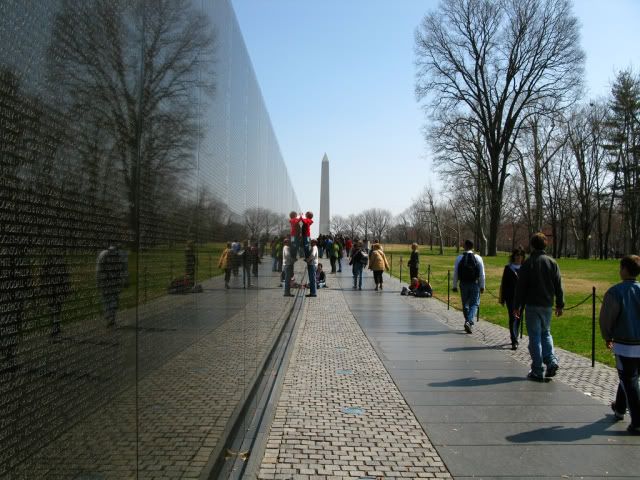 And, in Paris it was . . .
The Eiffel Tower: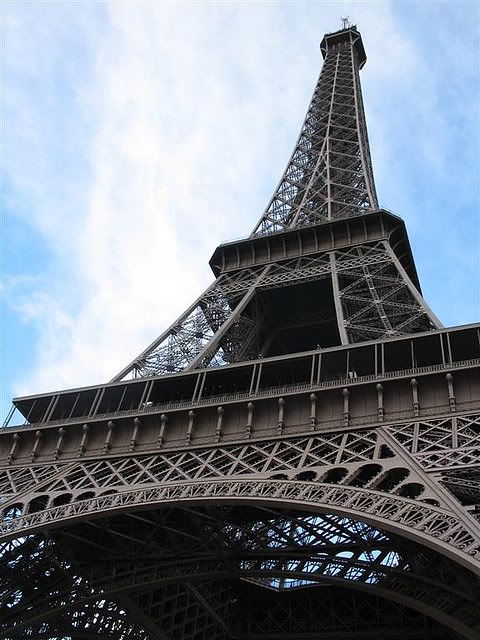 (I know, shocker.)
Which brings us to my latest trip, and the structure which captured my attention and my lens for one million (or at least seventeen) pictures: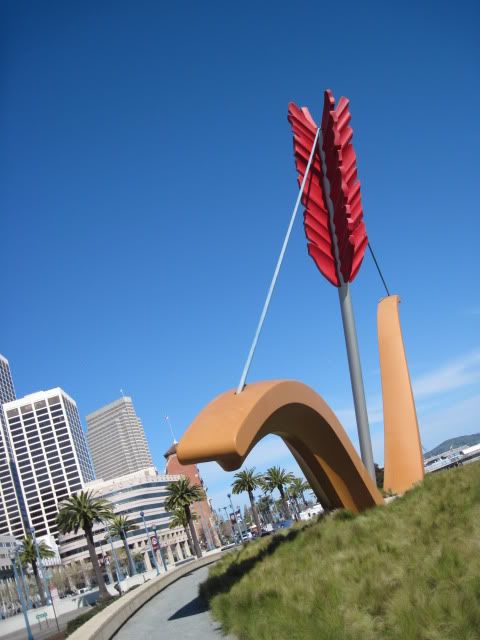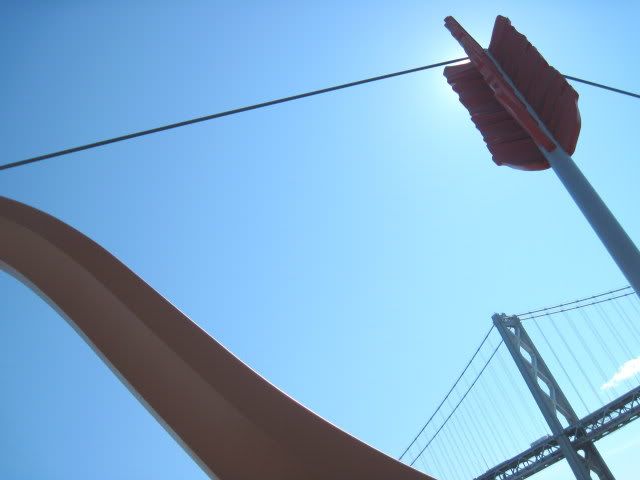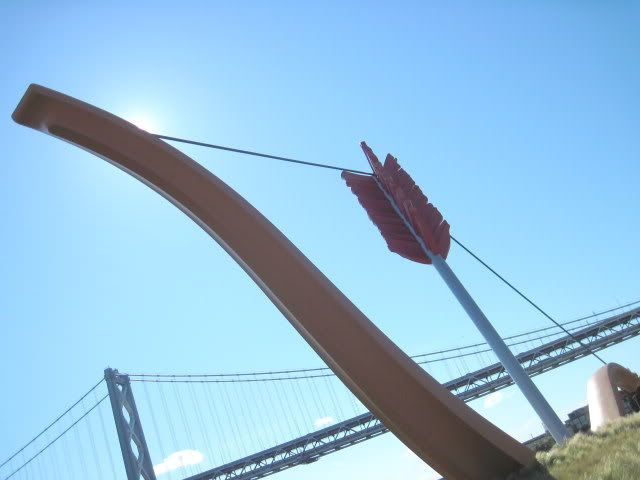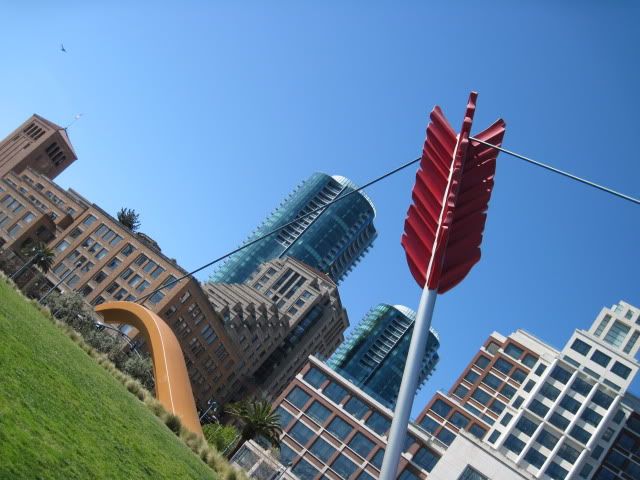 Me and the grounds guy. Photo taken by one of four-hundred and twenty-seven Giants fans that were walking by en route to the ballpark.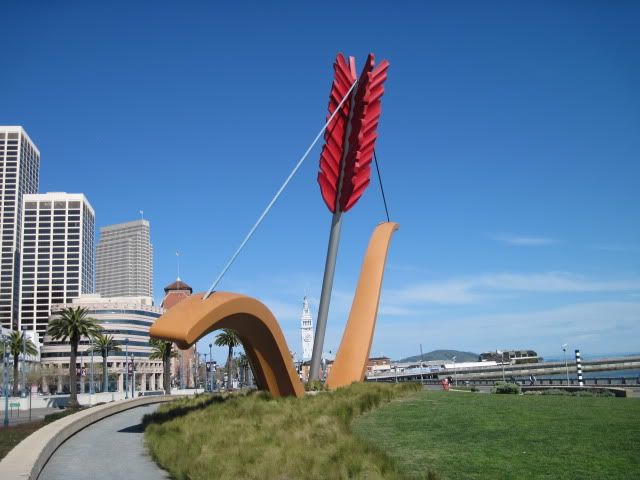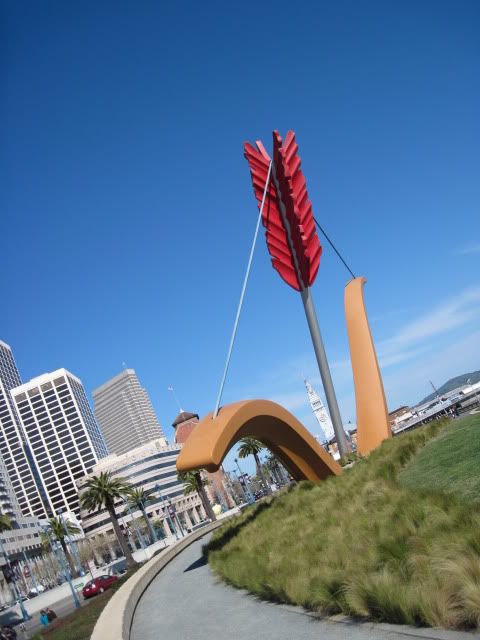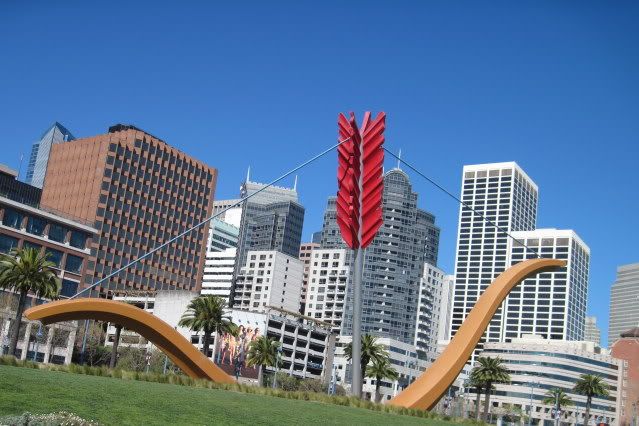 Wanna go on vacation with me and lend me your camera?
Yet another shocker.
I didn't want to dig through my archives or scan my film pictures from past vacations, sooooo . . .
The Church of Our Savior on Spilled Blood Image courtesy of daneen_vol
Basilica and Expiatory Church of the Holy Family Image courtesy of Bernard Gagnon