On Saturday we had a little backyard improvement day:
Heather and I painted rocks for our rock garden.
(a/k/a I kept Heather out of Eric's hair and power tools)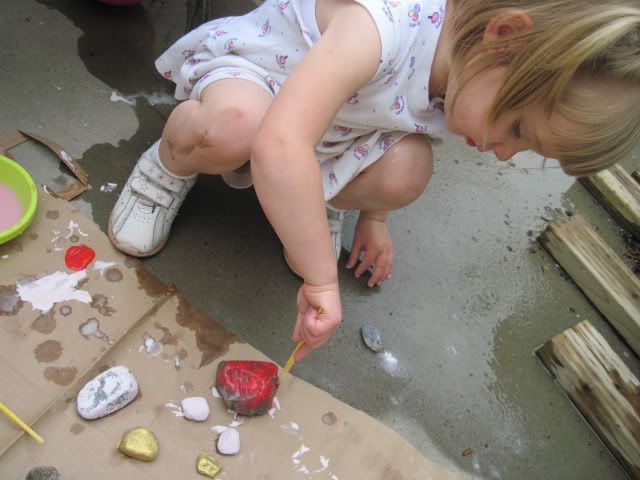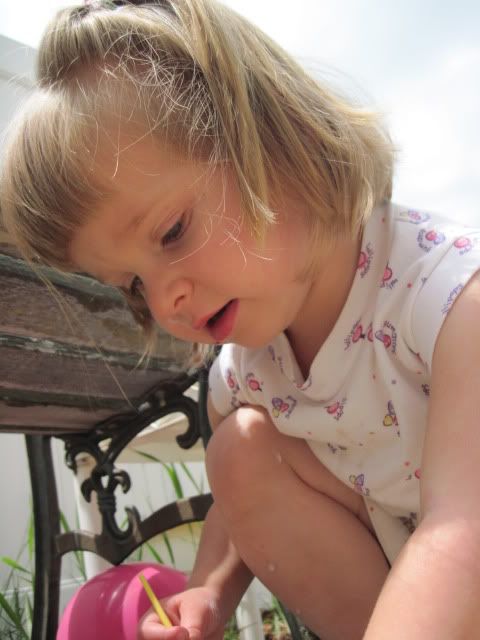 Eric fixed the shed door.
(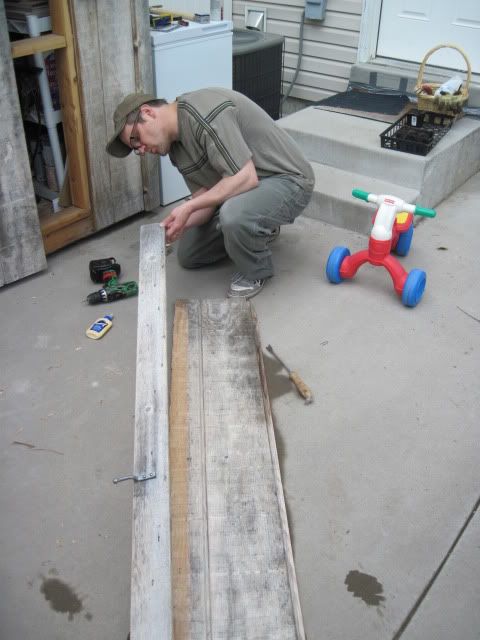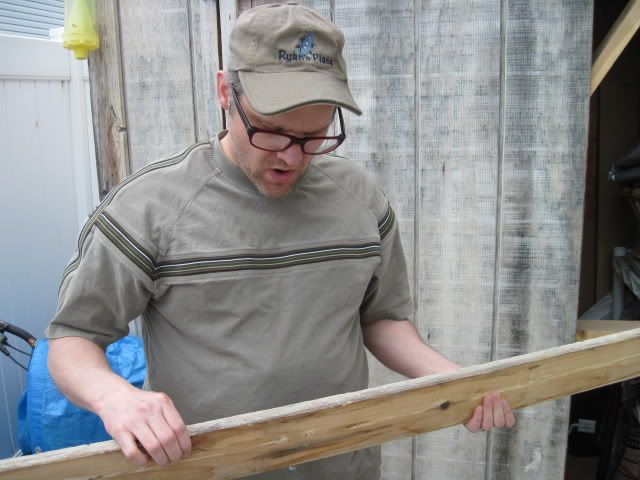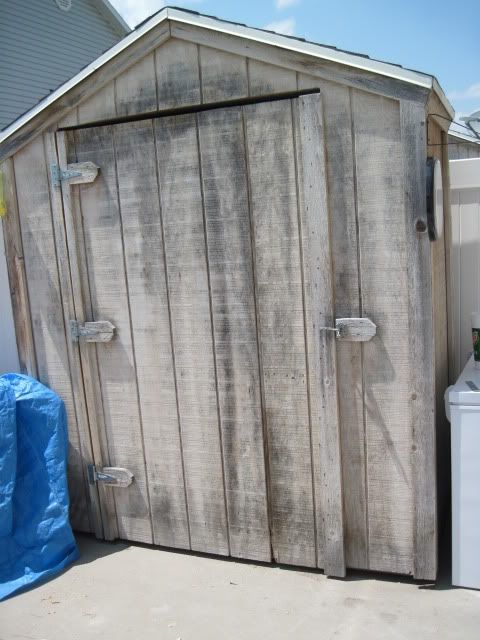 Hallelujah!
I planted the Strawberry Patch . . .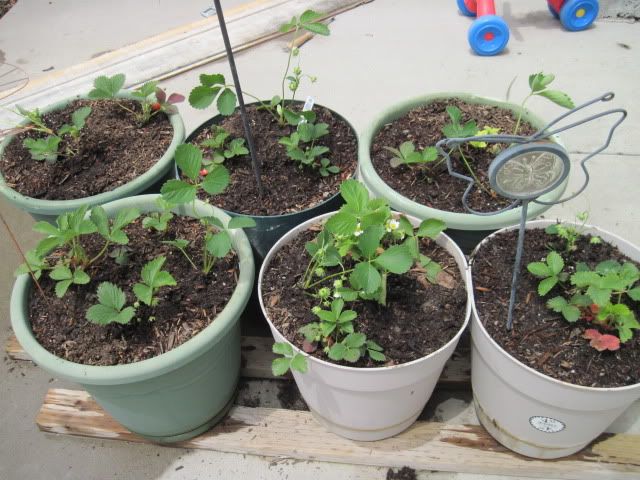 . . . and the tomato garden.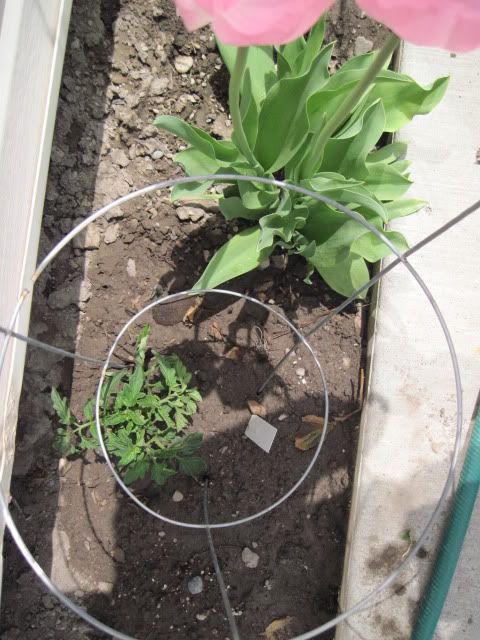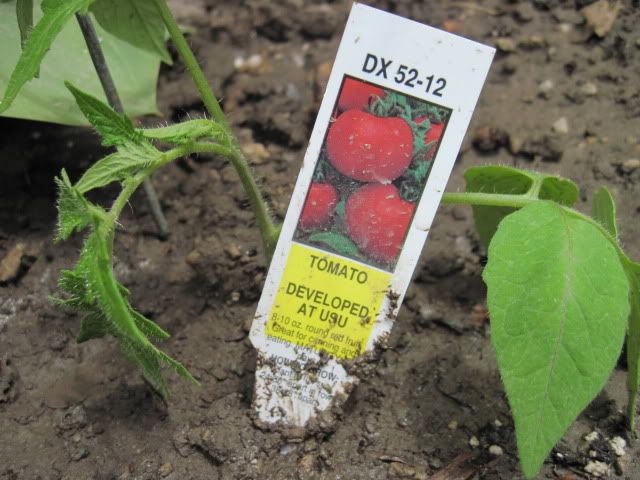 We have tomatoes by the name of "Jet Star", "Best Boy", "Early Girl", and a new one this year, "DX 52-12". It's a race to see which plant will do the best. I'm hoping for "Jet Star" ('cuz of all the Lagoon nostalgia). Eric's money is on "DX 52-12" ('cuz doesn't that just sound like some kind of robot?)
After the shed was done, Eric painted our old friend Spidey, to make him a better model for drawing practice.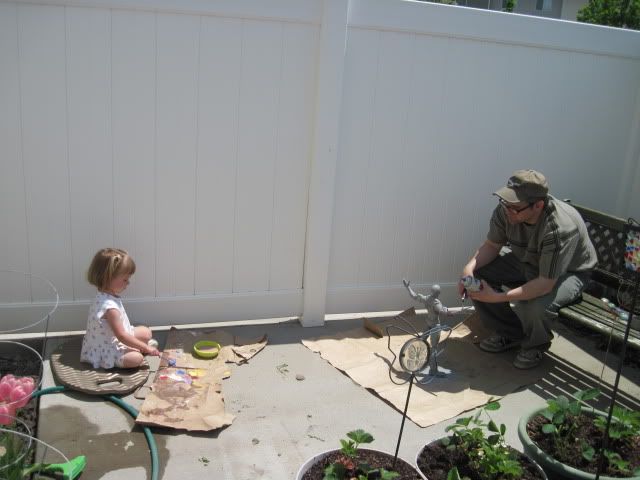 I call this one "My two Artists"