Here's another set of lions from our foreign correspondent Jeff. These are Greek lions, from the temple of Pergamon, in Turkey. Jeff informs us that most of the reliefs show the gods fighting the giants, with lots of lions helping on both sides.
Interestingly, my research
(i.e.
wikipedia checking
)
has uncovered the fact that although this temple was originally built in Turkey, it was excavated by a German engineer, and as part of the negotiations with the Turkish government, became the property of the Berlin museums. It is now housed on Berlin's Museum Island, which would explain how Jeff was able to get us these fine photos without traveling to Turkey.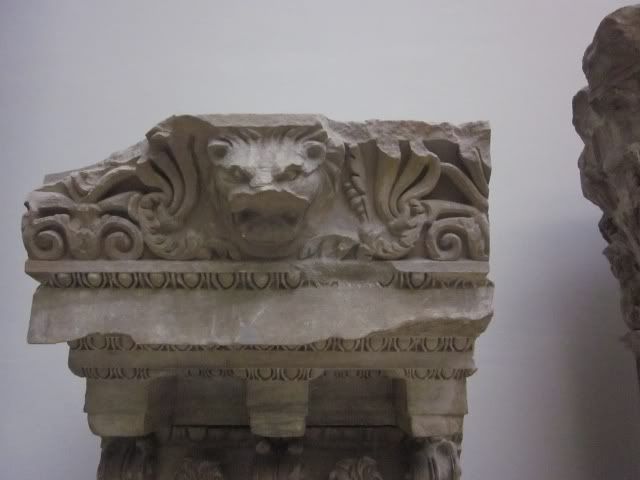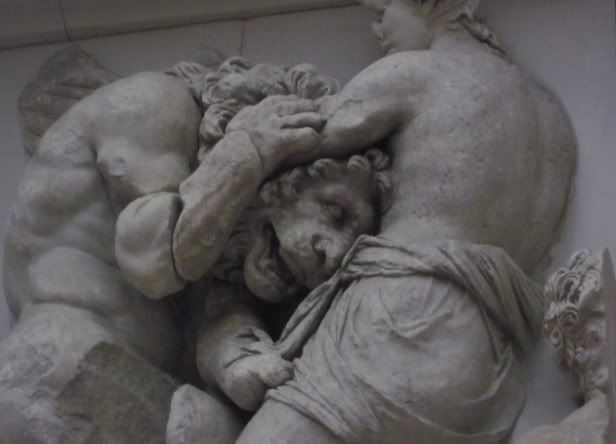 This one (above) is my personal favorite.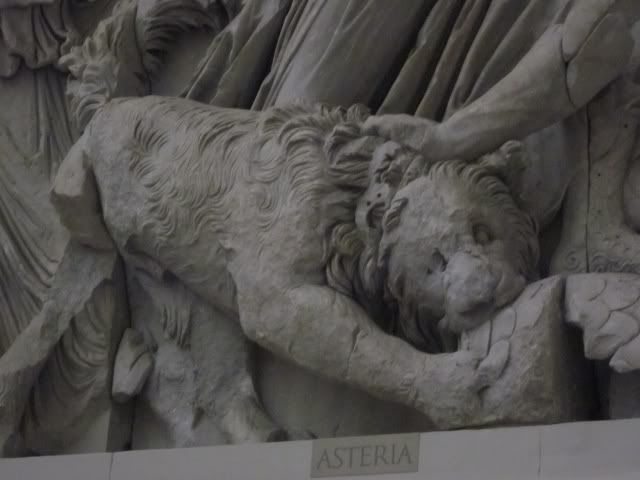 Stay tuned. Our correspondent has promised still more lions for our viewing pleasure.