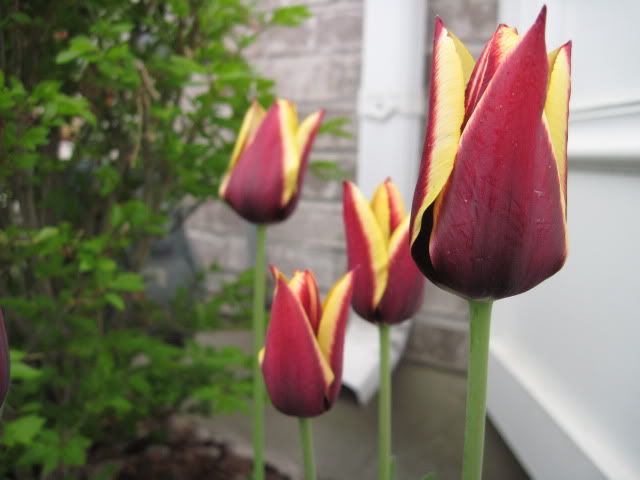 Every year I forget about these tulips. As the days get longer and the snow melts away, those brave daffodils start poking up, followed by tulips in red, yellow, purple and pink, and I rejoice at the end of another what-seemed-like-interminable winter.
And then a few weeks later, these babies bloom, fashionably late to the party, reminding me that spring, like life, is full of pleasant extras made all the more meaningful by the gray memory of the winter.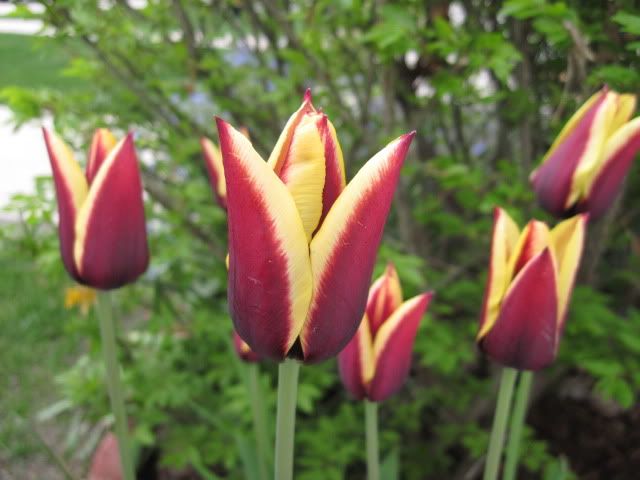 Oh, how I adore the spring.