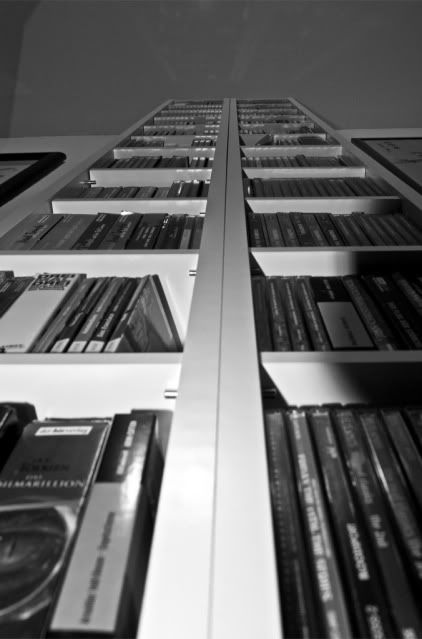 I always have a backlog of books that I'm going to read. I keep them in a basket on my nightstand, and right now I have four books just waiting for me to finish what I'm reading now (which happens to be
The Heart of Buddha's Teaching
and
The End of Overeating: Taking Control of the Insatiable American Appetite
) so that I can start another. Add that to the fact that Eric is adamant that I need to read
Freakenomics,
and asks weekly if I'm finished with my current book so I can start that one, and I think it's safe to say that I am
not
on the lookout for new reading material.
Listening material though? That's another story. Having just finished
The Hunger Games
for the second time, and being about a month out on the library queue for President Monson's Biography, I'm looking for some other options to make my my errand running and chauffeuring just that much more interesting and enjoyable.
I'd love any recommendations you've got.
In the meantime, I love
this site
: