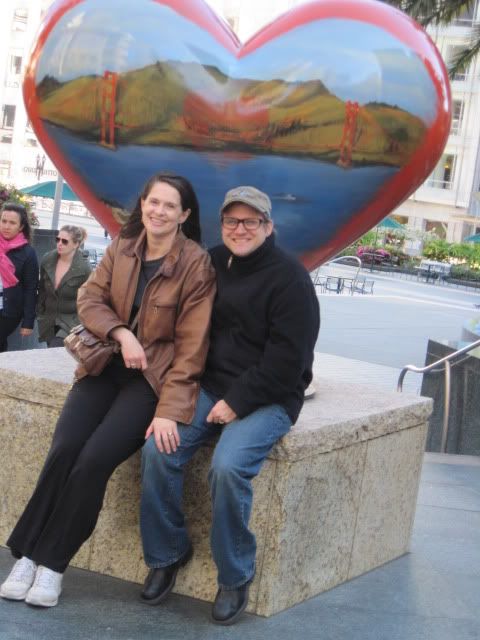 On and off for the next while, I'll be posting pictures and some memories from our trip to San Francisco. If travelogues aren't your thing, don't feel bad about skimming. I'd do the same thing if I were you.
Perhaps I should clarify: In saying "for the next little while", I probably mean, "for the next month or probably more, but there will be posts that aren't about San Francisco interspersed among the travelogue." Remember how I spread out my birthday posts
over a whole month
? I imagine it will be something along those lines.
There's going to be quirky stuff (a whole garden of shoes, a wall that was covered from floor to ceiling with old treadle sewing machines), and some
updates
(Did I find the arrow sculpture? Did we do dim sum? Did I make it out to Oakland?), some exciting stuff, (I
was
on the set of a major motion picture
last April
after all!), and some boring stuff ('cuz really, how exciting can it be to read about someone else's vacation?).
Stick around.
(If you want.)
It's totally up to you!